Integrate Sprig across your entire tech stack
Connect Sprig with your (other) favorite apps to easily share events, attributes, and insights across your team's favorite tools.
We believe the best research starts with the right users. Our integration with User Interviews empowers Research, Product, Design teams to test with the right user at the right moment whether that be with your own users or a panel. User Interviews' dedication to high-quality participants matches our dedication to high-quality research.
Check out our full library of technical docs to get started
Access step-by-step instructions on how to easily integrate all of your platforms with Sprig.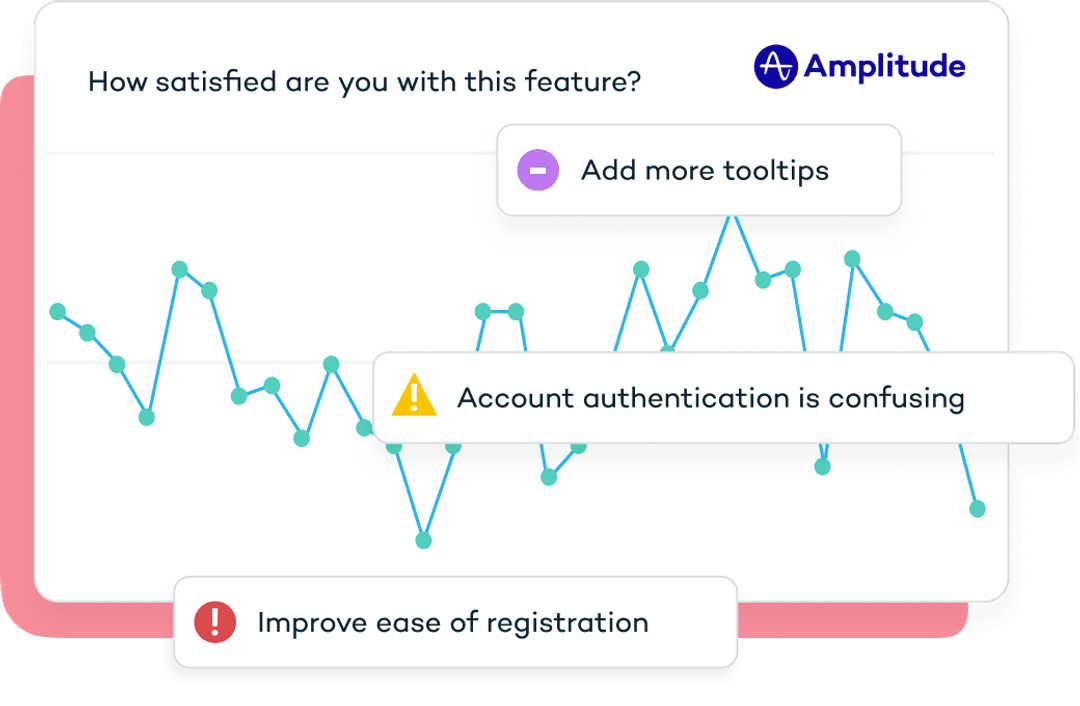 A single place for data and insights
Push qualitative insights to your standard analytics dashboards to provide context to your data. Understand the full user experience by adding the "why" to the "what's happening?".
Keep everyone up to speed
Connect Sprig with Slack to get notified of at-risk customers, flag product issues, and share user insights with your team 
in real time.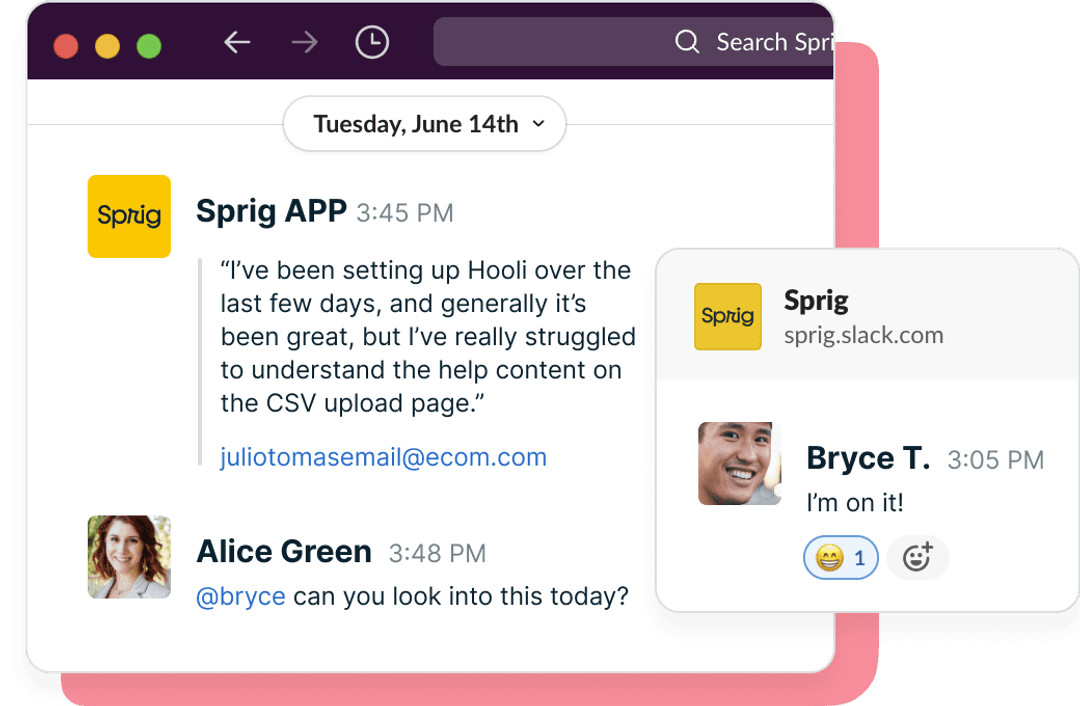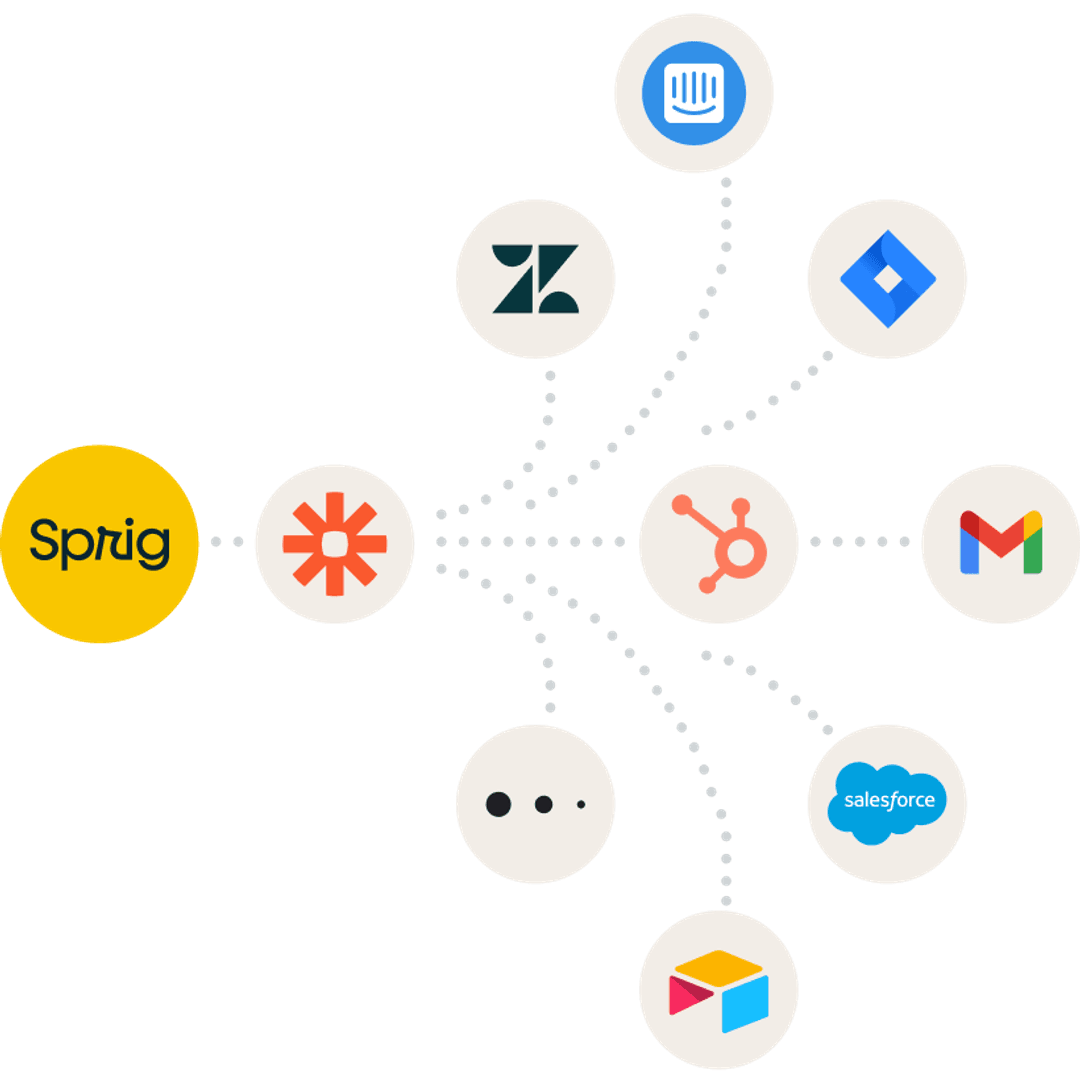 Save time by creating seamless workflows
In addition to our built-in support for many popular apps and robust API, you can also Zap your Sprig responses to hundreds of your favorite apps and trigger automated workflows.