Sprig for Enterprise Teams
Product feedback made easy at scale. Empower your team to build better products with ease by leveraging powerful user insights early and often in the product lifecycle.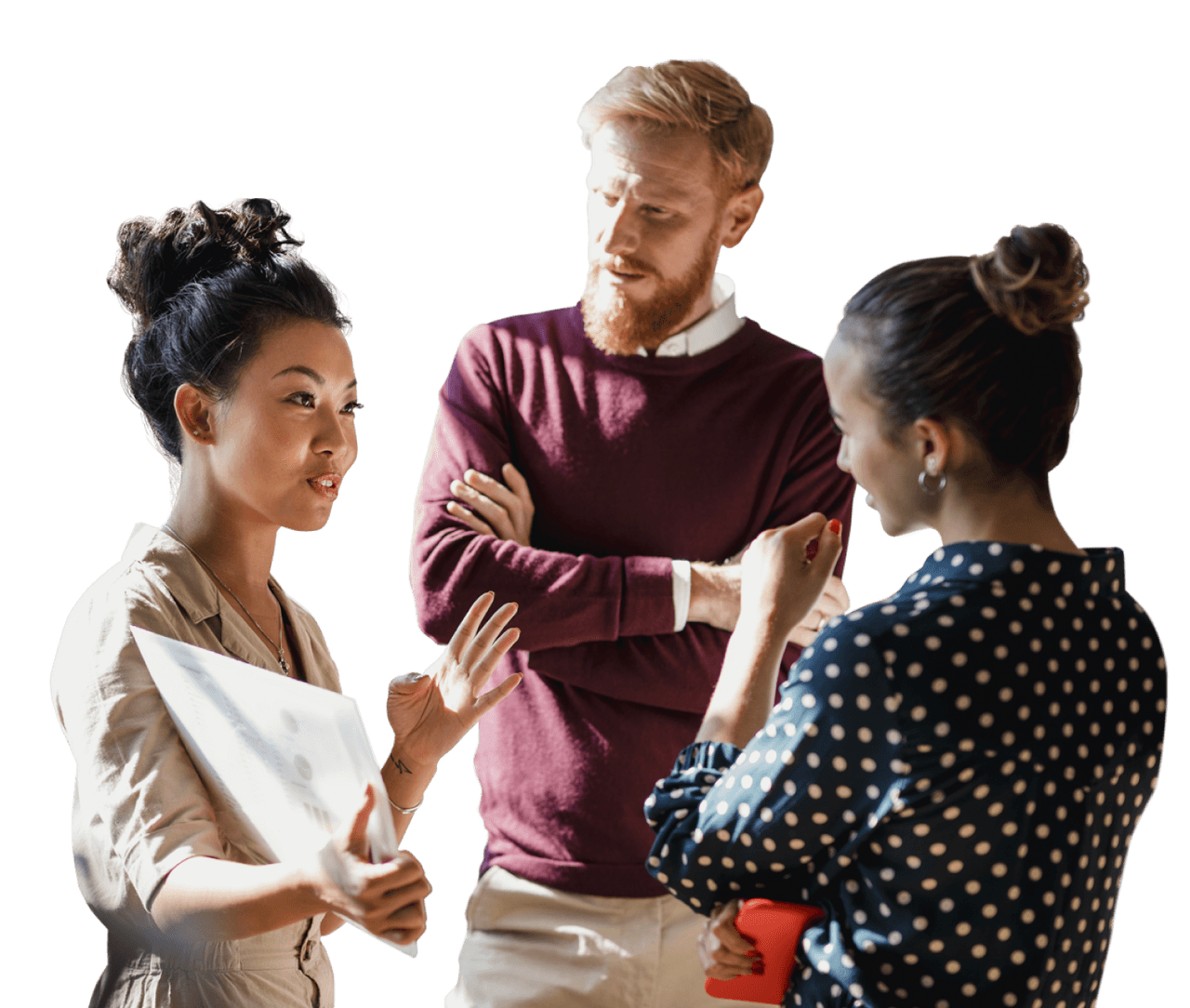 Sprig fuels product roadmaps at
Make Better Product Decisions, From Discovery to Delivery
Sprig helps product and design teams effortlessly learn from users at every stage of development.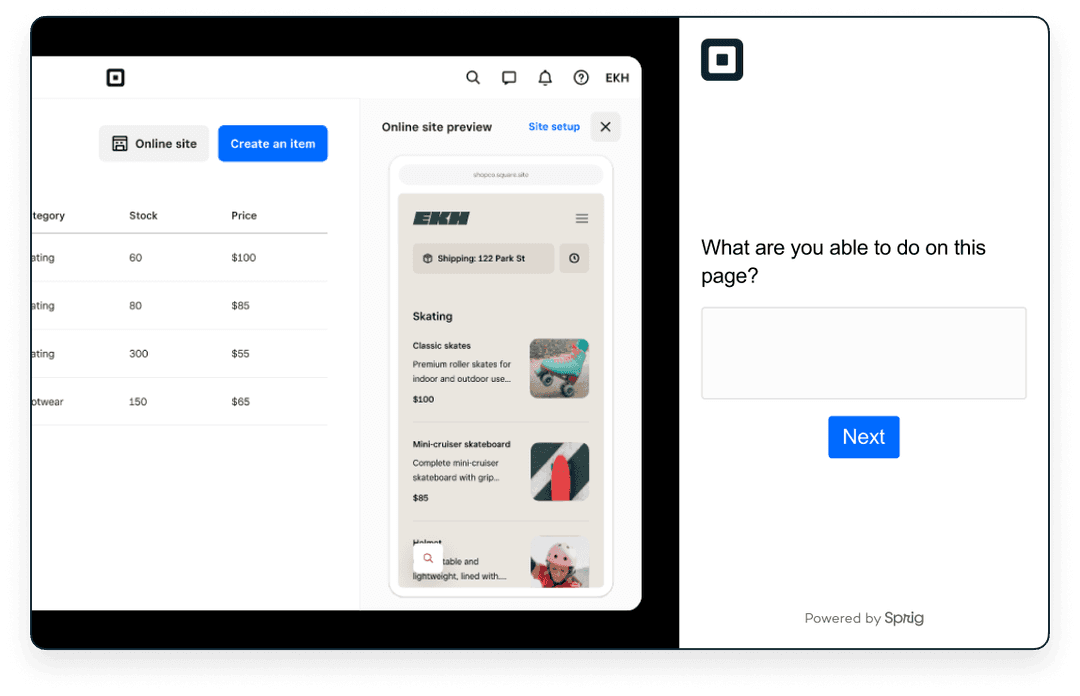 Build features with confidence
Save valuable engineering resources by ensuring your new user flow, feature, or messaging is destined for success before you start development.
Optimize existing experiences
Improve conversion and retention by listening to your customers and shaping your product roadmap based on what they want to see next.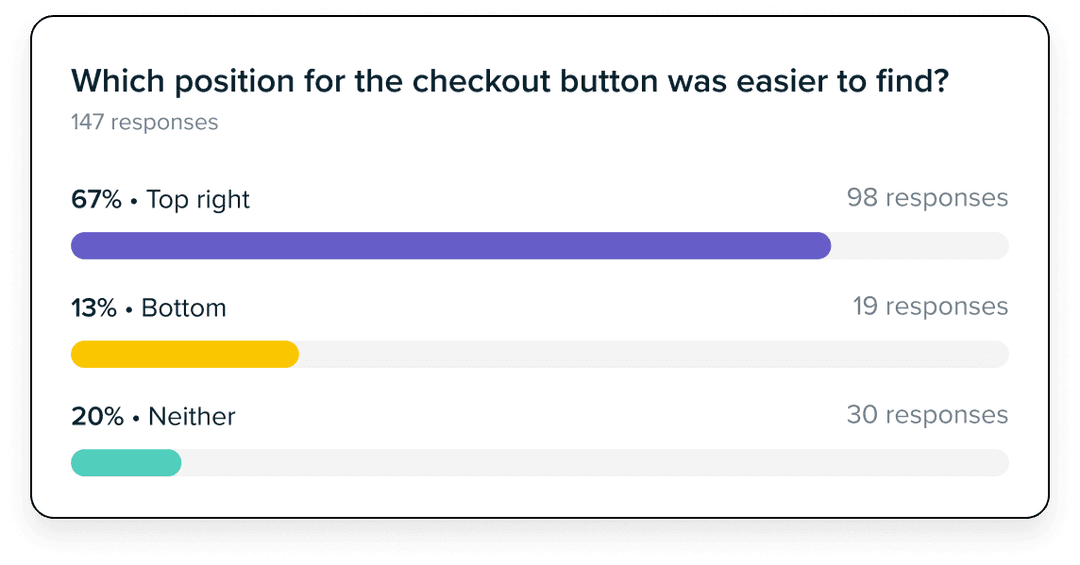 Easily Optimize Your Product With Sprig's Most Advanced Features
Sprig Enterprise unlocks industry-leading feedback solutions like advanced data targeting, automated analysis, comprehensive data security, and robust team‑management controls.

Install easily, no matter your stack
Get started with one of Sprig's simple installation methods and quickly connect Sprig to your product's data. No engineering resources required post-install.
Collect feedback in minutes
Launch studies in just a few clicks with Sprig's self-serve platform, which includes an expert-made template gallery and customizable design options.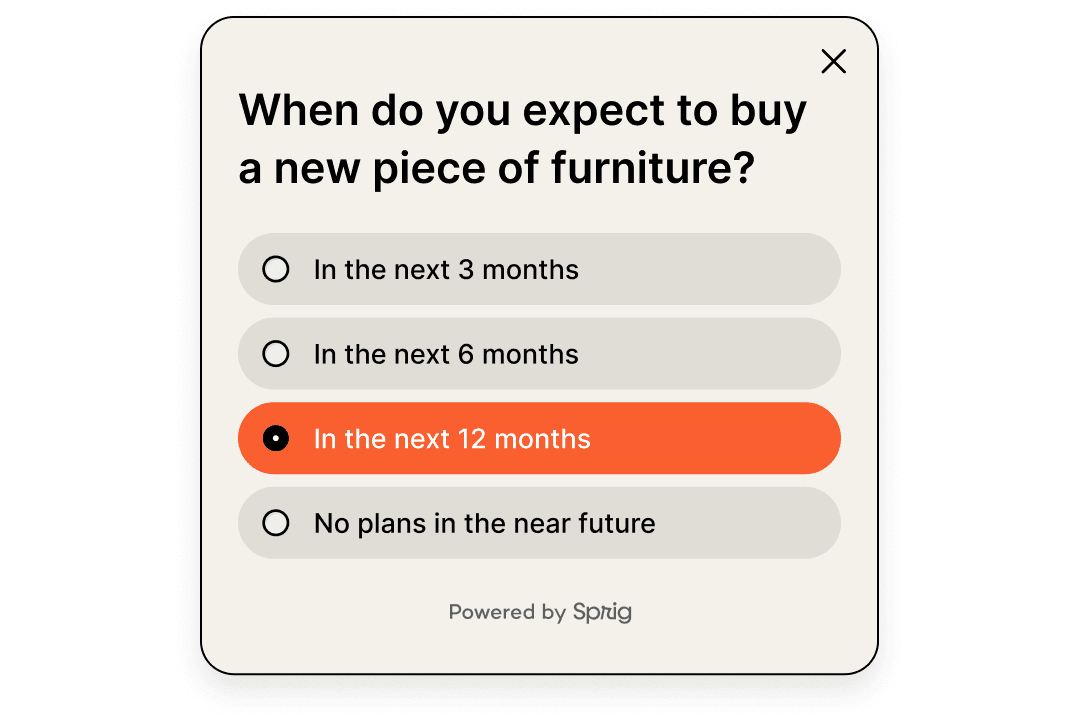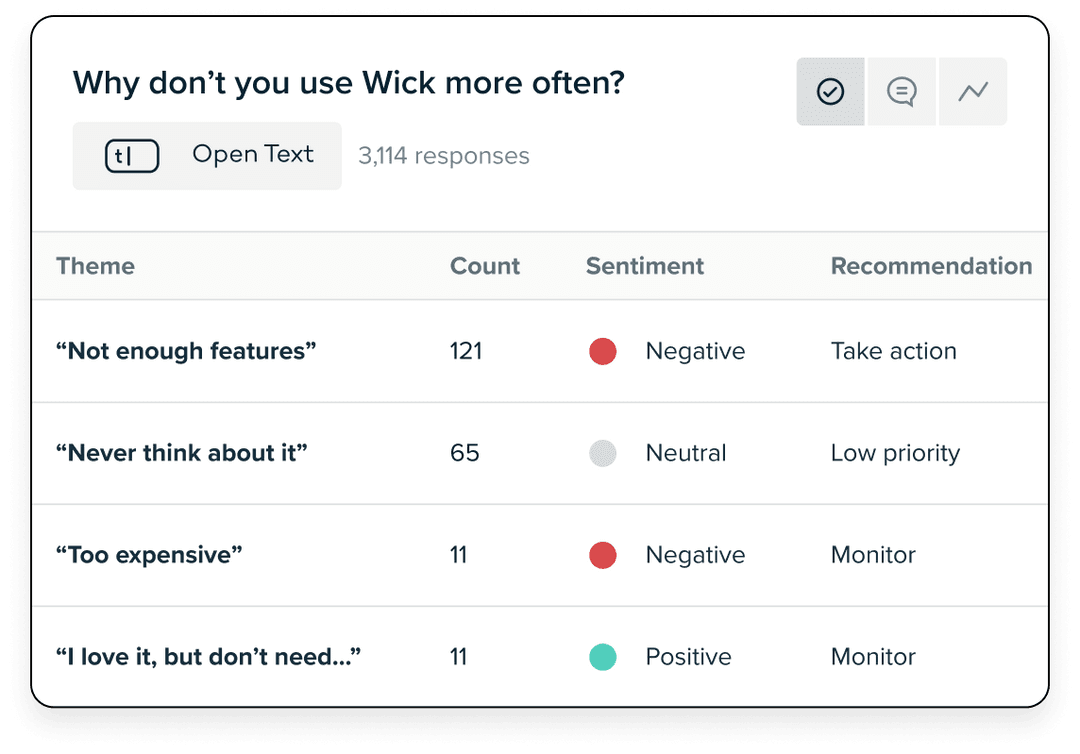 Turn insights into actions at scale
Uncover learnings automatically with Sprig's AI analysis. Share these product insights with your other tools using Sprig's integrations library.
Rest easy knowing your data safe
Protect user data with SOC 2, GDPR, and CCPA compliance, plus data encryption. For internal team security, easily enable SSO and permission controls.

Sprig Connects To Your (Other) Favorite Product Tools
With Sprig's dozens of integrations, you can leverage your existing product data to capture targeted feedback and easily send it to the tools where you'll turn insights into actions.
Increasing Product Success at Scale
Organizations of 1 to 10,000 use Sprig to gain actionable product insights, helping them spend time and resources on features their users are guaranteed to love.