Evaluate
Continuously surface insights as your users navigate and engage with your product experience.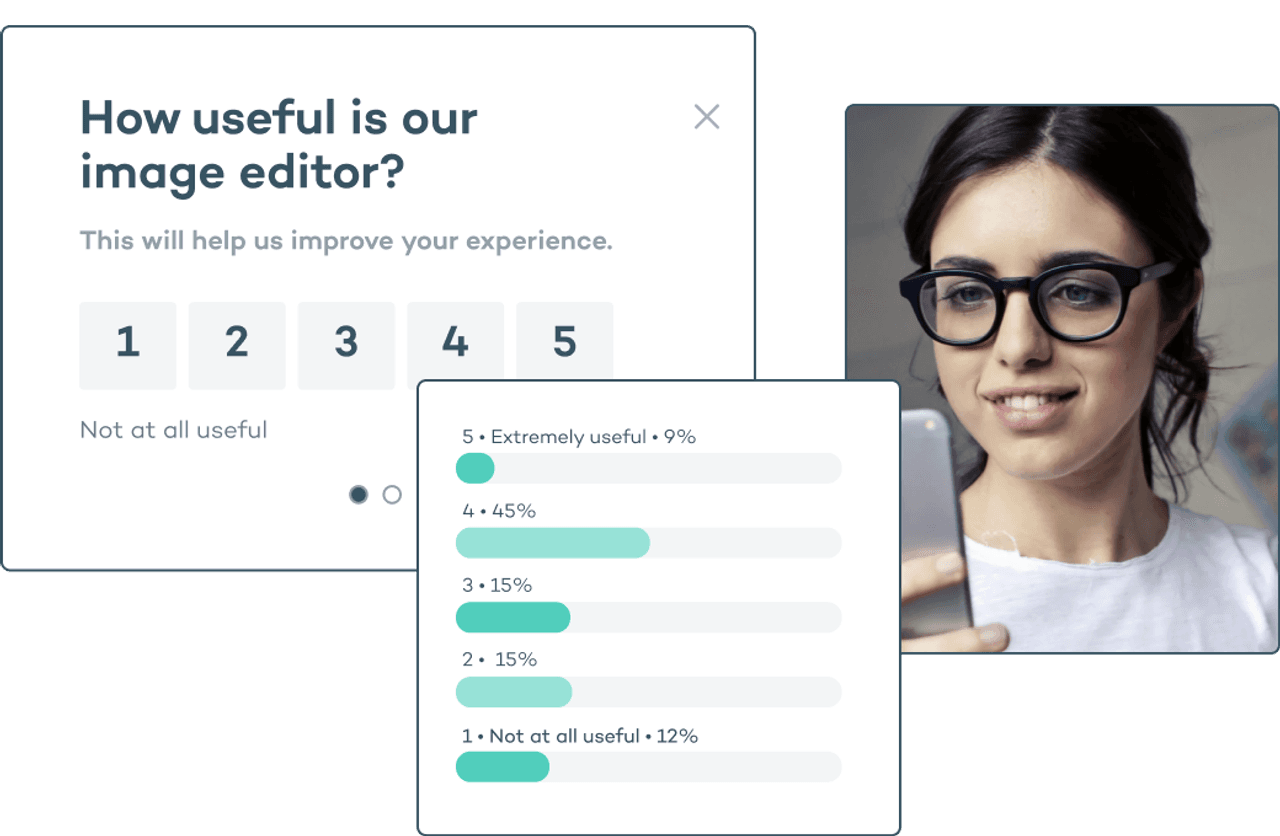 Understand the user experience, as it happens
Ask questions to specific users after they finish an action or flow to uncover insights and unlock new opportunities.
Identify when messaging isn't clear, features aren't working as expected, or what's holding users back from taking action.
Receive insights in hours so teams can get answers and quickly implement changes that are user-informed.
Evaluate existing product experiences with Sprig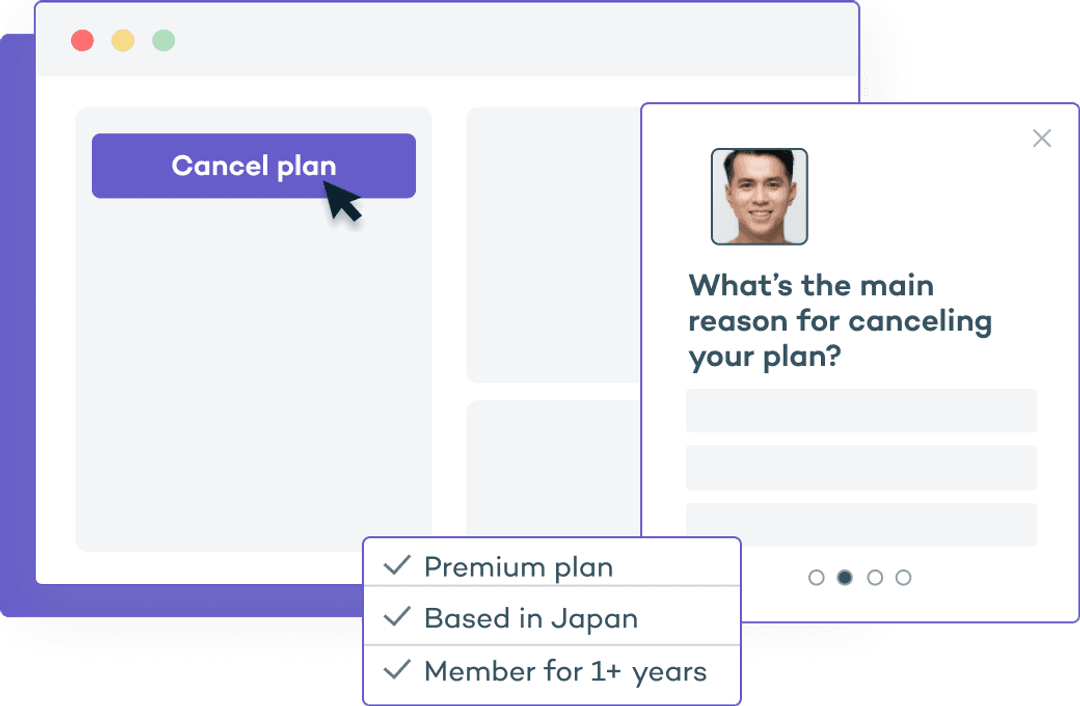 Target specific users without asking eng or data science for help with each new study
Create complex rules based on specific user actions and attributes. Want to learn from users in Japan who churned? Just load up your targeting criteria and launch your question in a few minutes.
Ask questions across multiple devices without annoying users
Ask questions within your web and mobile experiences, via triggered email or embedded link. Sprig's study-level and global recontact window lets you specify how many studies a specific user will see at any time.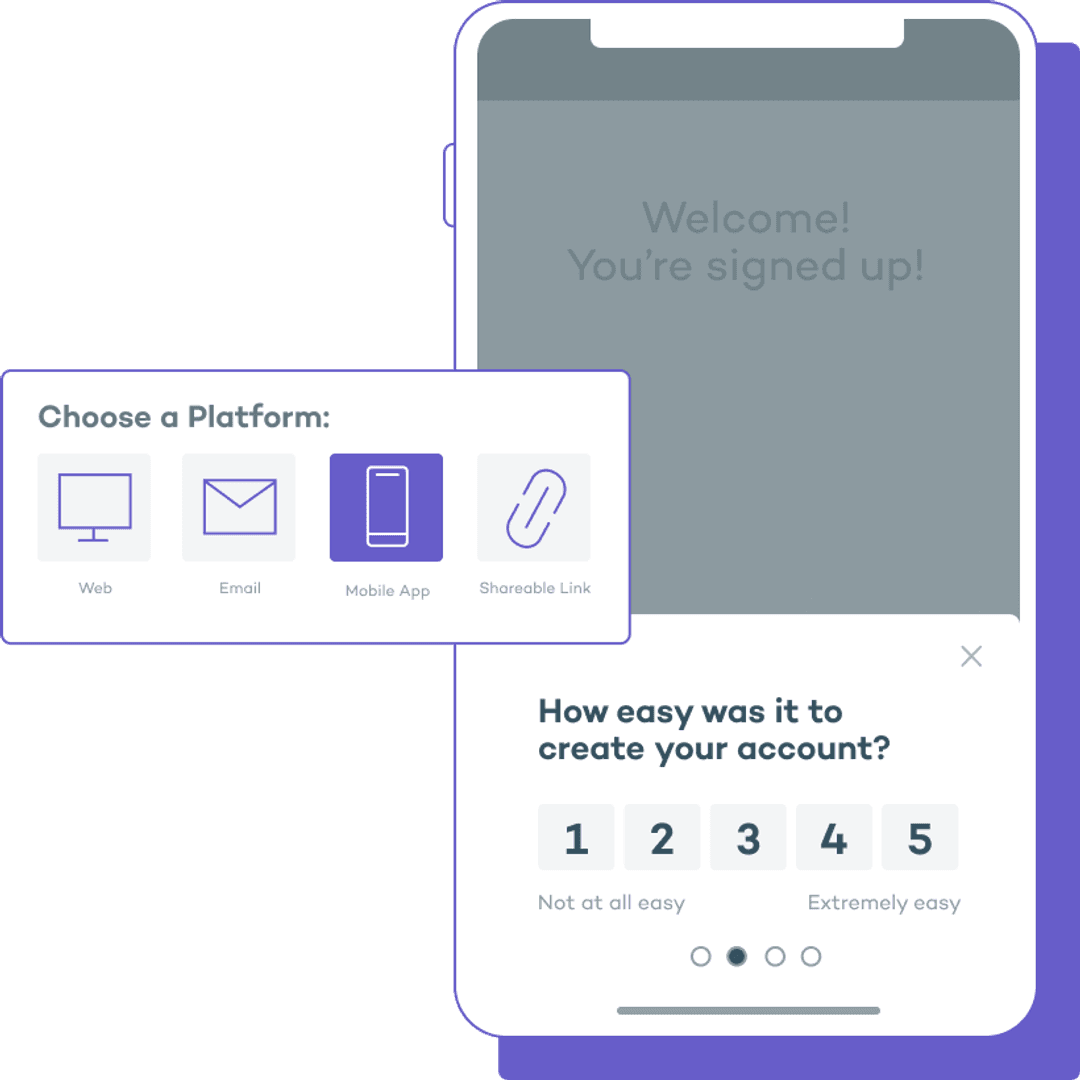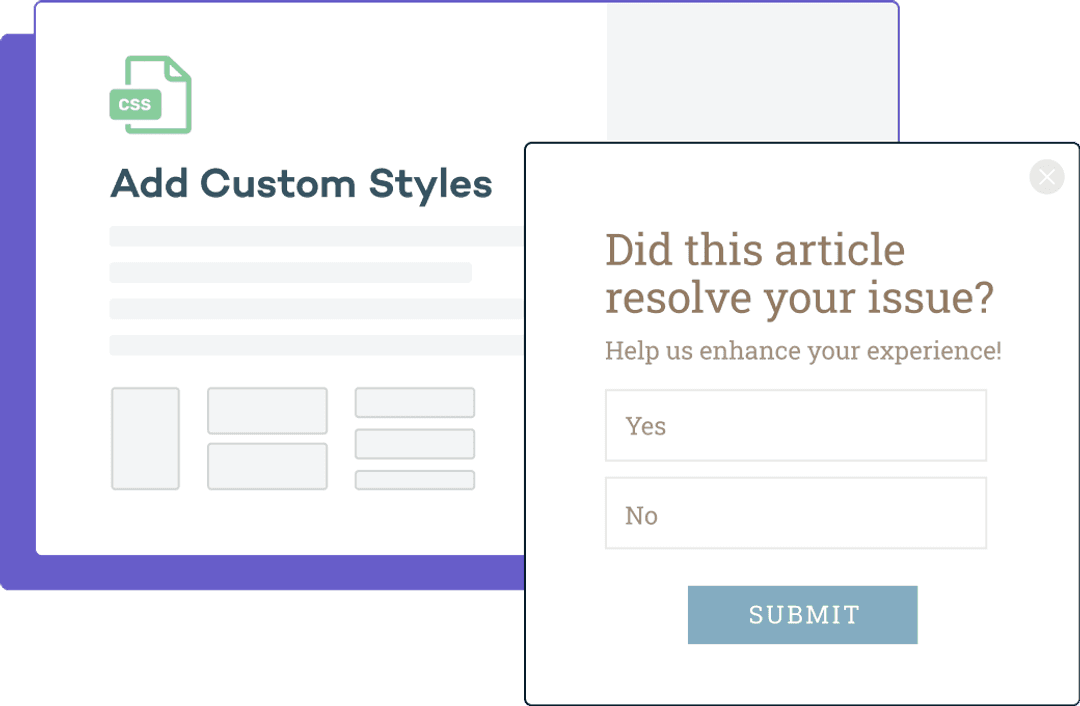 Achieve a completely native look and feel with advanced customizations
We know how important it is to have a research experience that feels 100% on brand. Use the Sprig editor or customize with CSS and no one will ever know you're using a partner to power your in-product surveys.
Reduce time spent on manual open-text response analysis
We know coding response data is one of the most tedious aspects of research analysis. Sprig's automated analysis combines AI and human oversight to deliver accurate themes that are custom to your business.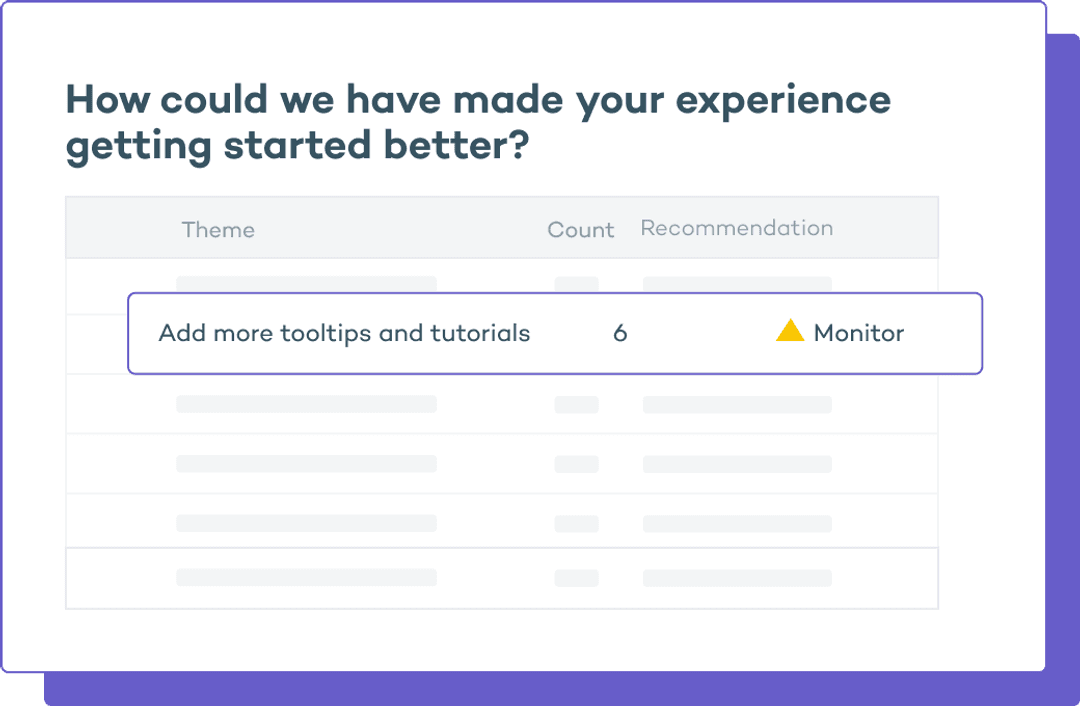 Trusted by the world's most customer-centric teams
Sprig helps product and research teams ensure user insights fuel every product decision.
Sprig is truly magical! My researcher and I had a question, and we were able to put together a Sprig and get insights within a day.

Elynn Lee

Product Manager at Opendoor
Welcome to the new way of evaluating the product experience
Precise targeting
Choose your audience based on their specific behaviors, events, user groups, time parameters, and more.
Video, text, and structured questions
Get all of your questions answered by leveraging a variety of question types including multiple-choice, Likert scales, and video.
Automatic analysis
Ditch the most tedious aspects of research analysis and let AI plus human oversight analyze open text response data for you.
Fly through your security review process with Sprig
Your data is safe with us. We're SOC2 Type 2 certified, GDPR compliant, and trusted by the world's largest and most secure organizations.