There's a template for that
Get started by selecting one of our 75+ user interview, design test, or survey templates created by our team of user research experts.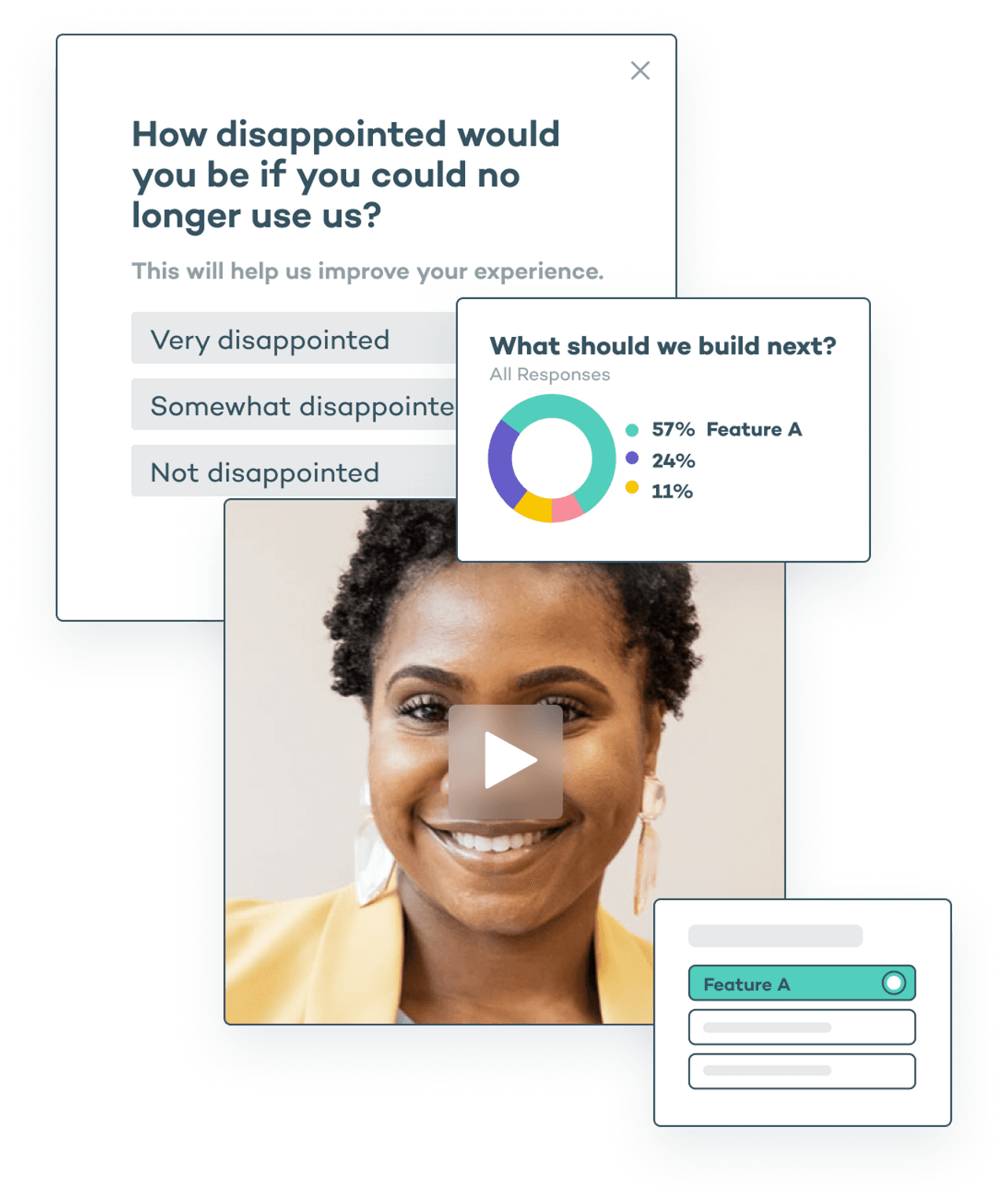 Product research templates for every stage of the customer journey
Unique benefits you can't get from traditional research
Precise targeting
Unlike traditional research, your questions can be targeted to specific behaviors, events, user groups, time parameters, and more.
Faster, more relevant results
Because Sprig's research questions are short and delivered within your product, you get faster, more relevant results every time.
Customizable, native-looking templates
No more clunky-looking surveys. Sprig templates are sleek, modern, and can be easily customized to match your brand.
Compared to traditional (e.g., lengthy email) surveys, microsurveys ask fewer questions at a better time. This reduces survey burden, boosts response rates, and improves the quality of responses. And by baking microsurveys into your product to create an ongoing, undemanding, and fast source of qualitative user insights.
Allison Dickin, VP of User Research at Sprig