Why Sprig?
Learn how Sprig can help you scale your user research by capturing in-the-moment insights from your actual customers.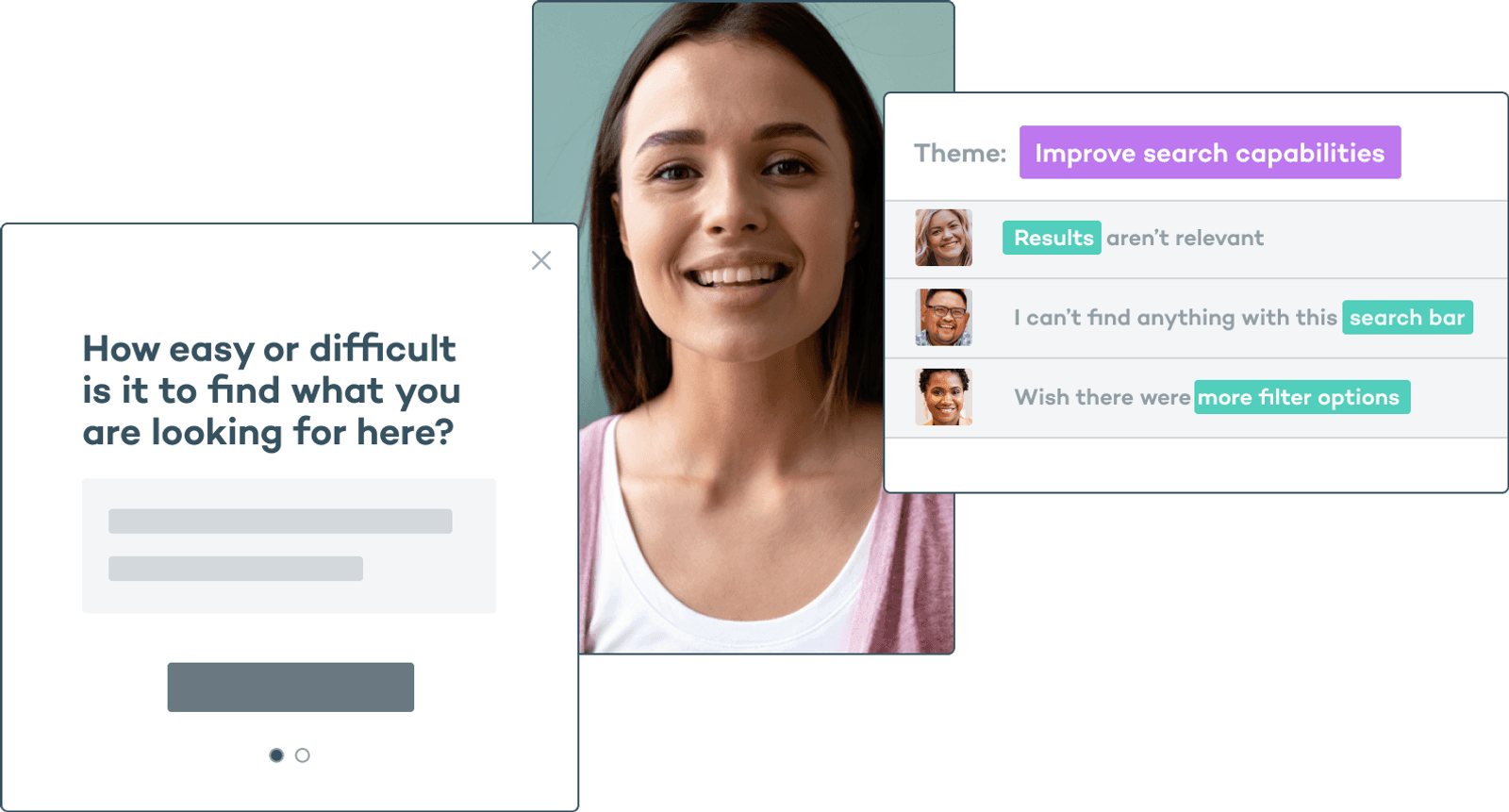 To build customer-centric products, you need reliable user insights
And the best insights come from your existing users, as they experience your product.
Reaching users natively and in-context can feel like an uphill battle
Most innovative companies already conduct in-product research, but are constrained by DIY and off-the-shelf tools that can't meet the needs of large teams and user bases.
Sprig delivers contextual insights throughout every stage of development
Sprig's integrated approach to research means you can easily learn from your customers whenever you have a question that needs answering.
Connect with the right users at the right time
Target specific users based on their characteristics and actions (without bugging engineering or data science!)
Ask questions directly within your web and mobile products, via triggered emails, or within existing journeys
Receive 30%+ response rates and get more specific and reliable results
Surface more reliable insights earlier in the product development process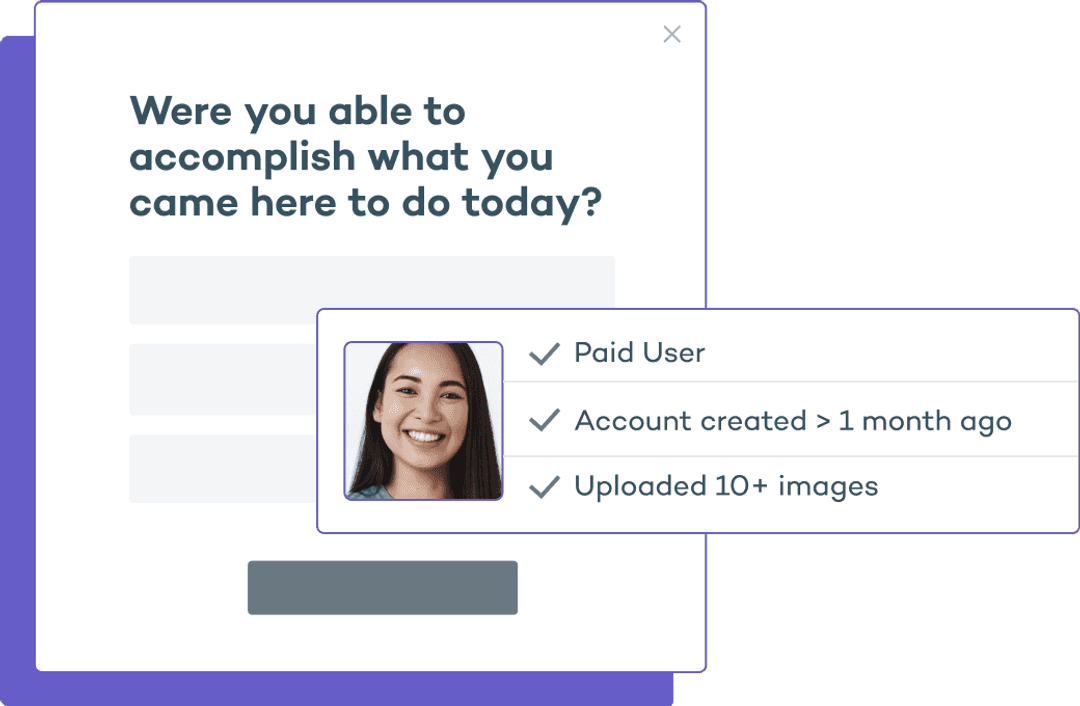 Keep a constant pulse on your customer's experience
Ask questions in minutes via your product, triggered emails, or existing journeys (like automated emails)
Deliver questions based on specific user attributes or events
Provide a native experience for your users with enhanced customization options, including custom CSS styling
Quickly iterate on designs based on feedback from users
Select your Figma prototype (or a few)
Add your video, text, Likert, or multiple-choice questions
Receive automatically analyzed transcriptions and results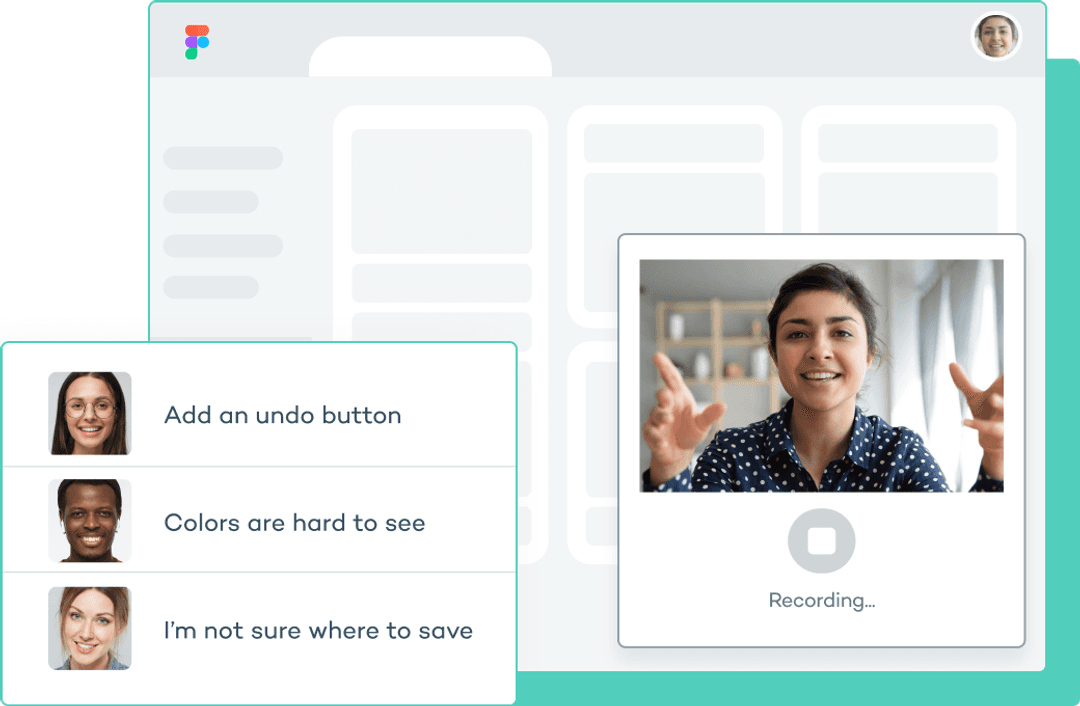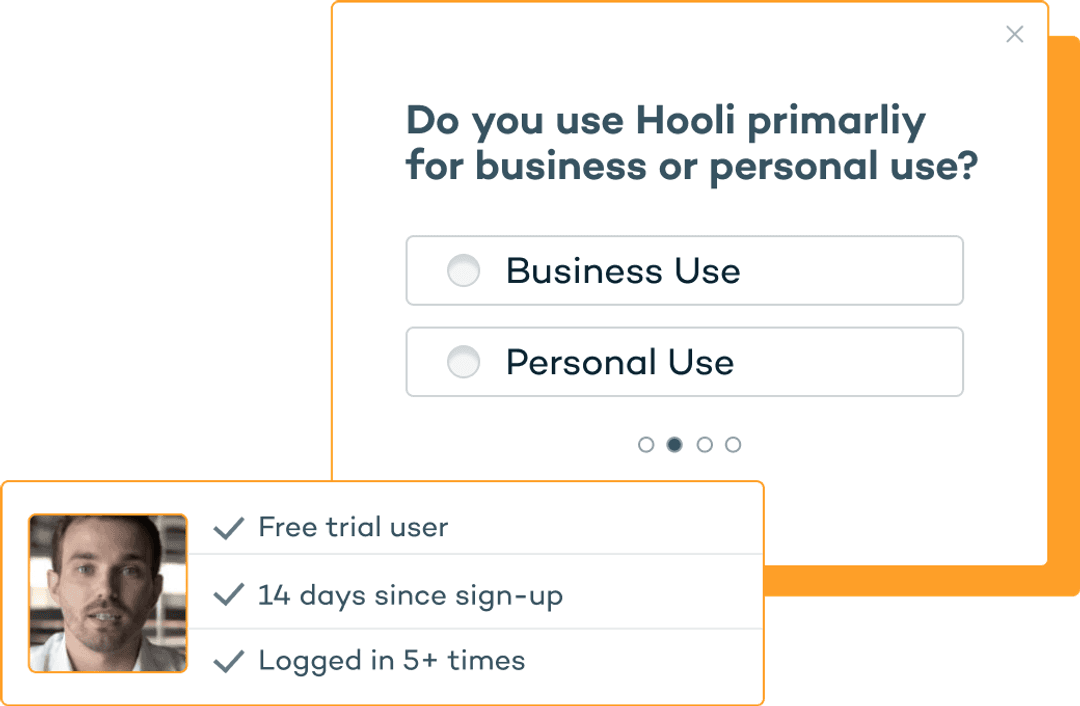 Recruit users for longer-form research, without the hassle
Identify your target audience based on specific user attributes or events
Set up your screener and even add video articulation questions
Make it easy to schedule time and confirm the details of the session
How Sprig helps user researchers and product teams build more user-centric products

Visibility into the "invisible" parts of the user journey

Unlike other research tools, Sprig helps you uncover valuable insights even in notoriously "invisible" moments throughout the customer journey including signup, onboarding, engagement, churn, and more.

Faster, insight driven product development

Your product team will be able to learn, iterate, and grow products faster and more successfully because they're using insights, not gut feelings, to drive development.

More insights with less time so you can focus on high impact work

With Sprig, you get constant in-the-moment insights so you're able to focus your time and energy on longer-term strategic studies.
More reasons to love Sprig
Get set up in minutes and start asking questions within hours
After a quick integration, you'll be ready to launch your first study or recruit participants. Get user input or screen candidates whenever you want, without bugging your engineers.

Launch quickly with a variety of no-code integrations
Quickly customize the look and feel to match your brand standards
Deliver via web, mobile, email, or link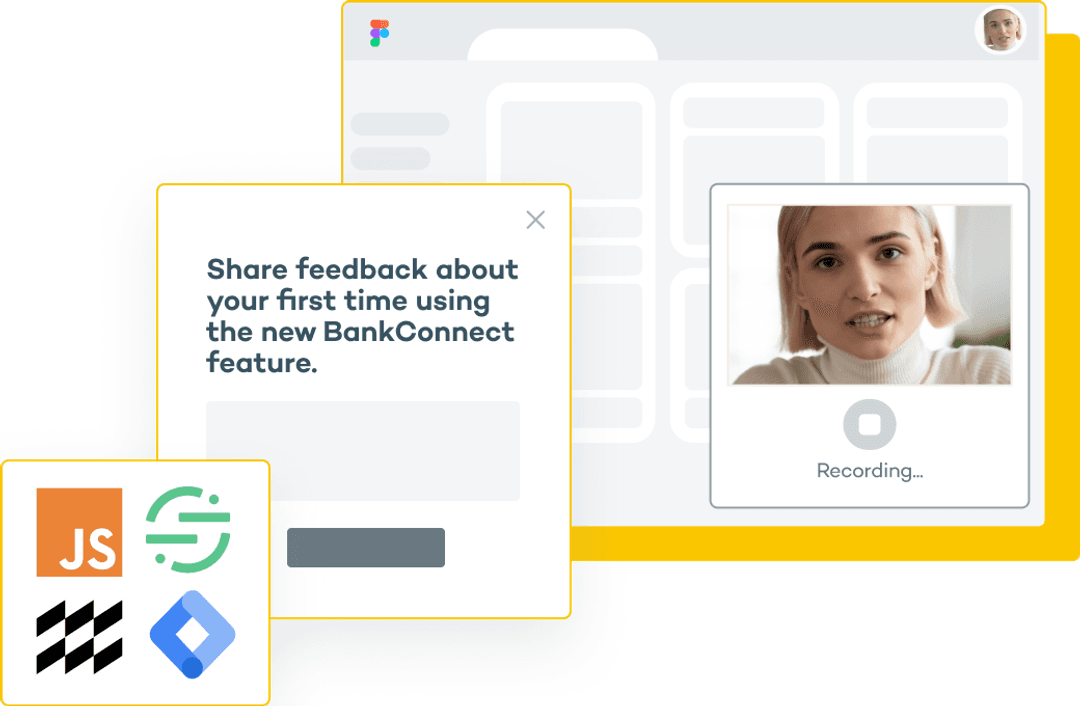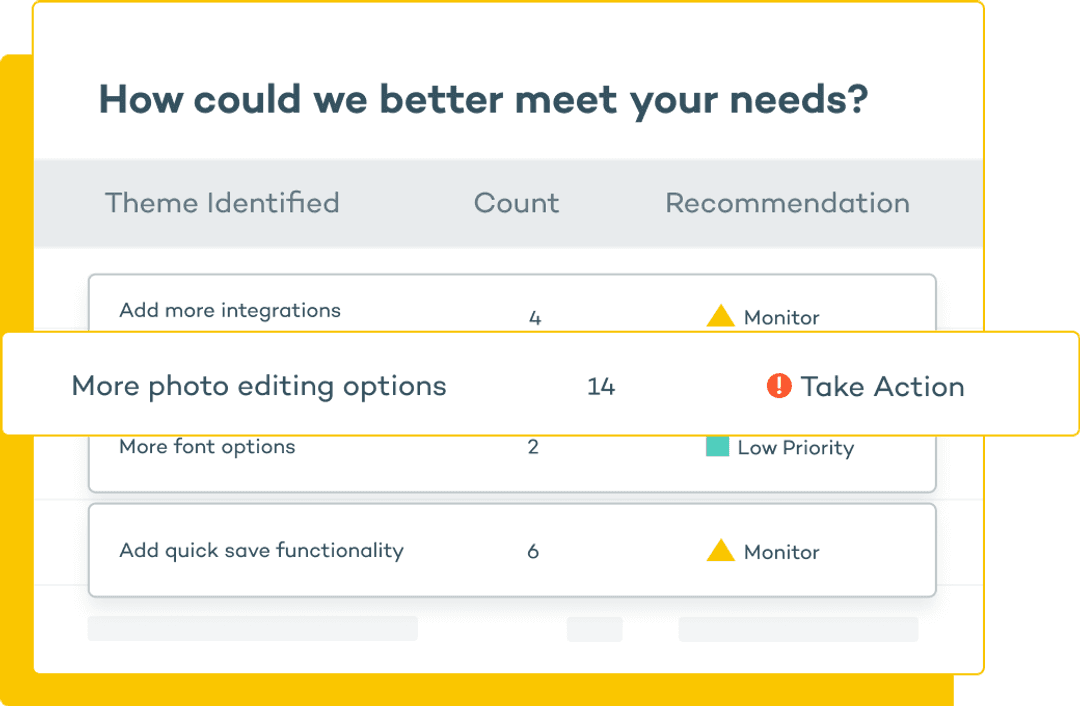 Cut down on manual analysis you wish you could automate
Rather than manually capturing and reviewing and coding data, our automated analysis combines AI and human oversight to group data into unique themes.
Saves you hours of manual analysis
Themes are specific to your company and product
Your results become even more customized over time
Precise targeting means more specific and reliable results
Conduct research with specific users at specific points in time, resulting in hyper-relevant feedback, higher response rates, and more confidence in your data.
30% response rate, on average
Contextual, action-based targeting
Bigger samples sizes mean more confidence in data