A rapidly growing eSports training platform adds value to paid subscription, increasing revenue.
ProGuides is a quickly growing eSports training platform that lets gamers play with Pro players and take courses in their favorite games. ProGuides began growing immediately upon its initial launch and rapidly acquired annual subscribers. But it was still a new company, and it was critical to its continued growth to ensure subscribers were having good experiences. ProGuides needed to identify critical user needs and pain points to improve, but setting aside time and resources for user research was difficult to do.
Not sure how to accelerate growth
ProGuides was conducting 1:1 user interviews with its customers to gain insights, relying on its Support team to identify and schedule participants and its Design team to conduct interviews. However, as a small team, this was a time consuming and slow-moving process, making it difficult to obtain insights in time to apply them to relevant product development cycles.
Targeted in-product surveys to identify most valuable new features for users
ProGuides needed to capture actionable insights from its users as quickly as they were moving internally, and Sprig enabled them to do just that. Sprig gave ProGuides the ability to hear directly from thousands of users, in their own words, in hours, not weeks, receiving answers to critical questions at the moment those answers were needed. This enabled the team to act fast, freeing up the Support team to focus on helping customers, and enabling the Design team to create user-centric experiences in half the time.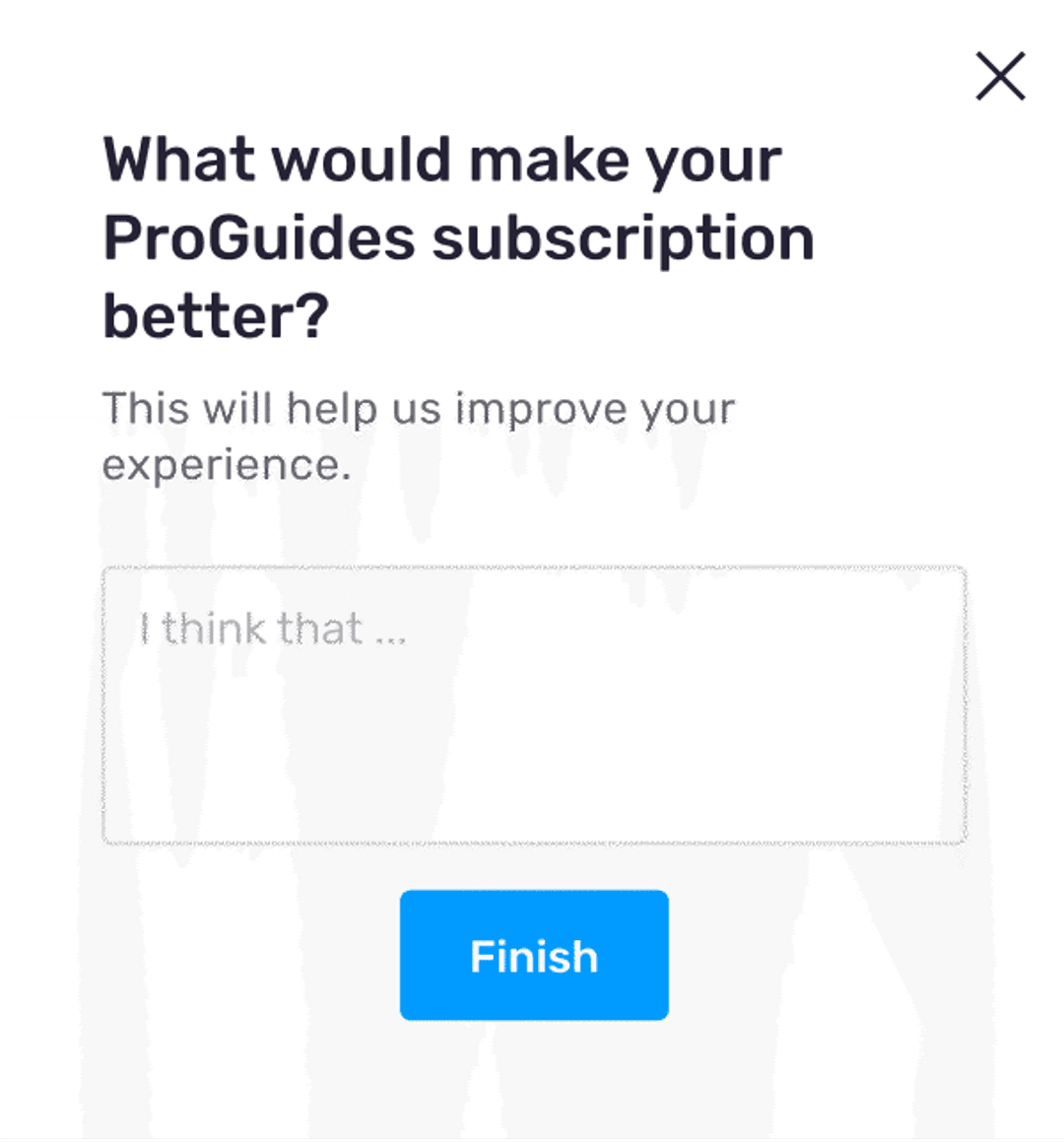 Initially, I was skeptical that Sprig could provide the level of insights we needed. These concerns disappeared once we launched our first in-product survey.

Brenda Liu

Lead UX/UI Designer at ProGuides
Adding coaching to increase value of paid subscription
Sprig insights have led to numerous changes to the ProGuides customer experience. For example, the team knew that subscribers wanted more benefits included in paid membership, but weren't sure what would bring the most value. With Sprig, ProGuides was able to ask users directly and received a definitive answer: coaching from Pro players. As a result, ProGuides added free coaching benefits to subscription plans, boosting the value of paid membership and directly addressing user needs.
ProGuides continues to learn from Sprig on a daily basis, running 3 surveys per week on average. Insights from these surveys feed into product development and content creation, giving ProGuides the knowledge it needs to become the unrivaled leader eSports training.
---
Sprig identified 13 actionable opportunities in the first survey alone.