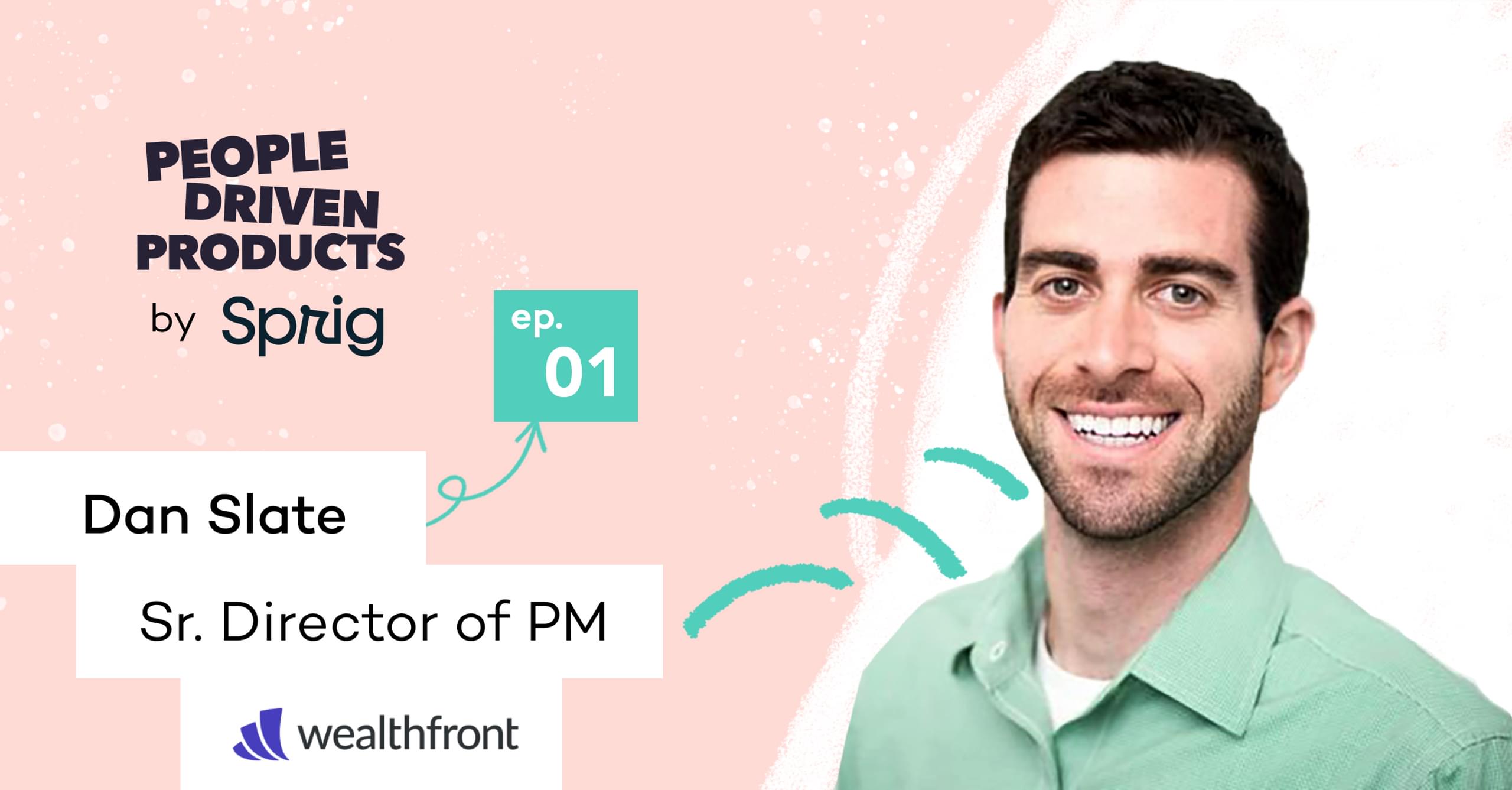 Thank you for tuning in to Episode 1 of the People Driven Products podcast! In this episode, Dan Slate, Sr. Director of PM at Wealthfront, breaks down his rigorous product development process, including how he tests what customers think of a product feature, his go-to consumer insight methods, and the essential trait every great product manager needs.

About the Episode
As the Senior Director of Product Management at Wealthfront, Dan Slate oversees teams that are building products to create a financial system that favors people over institutions.
Wealthfront's CEO, Andy Rachleff, is famous for saying you can't iterate your way to product-market fit, "Either the dog eats the food or they don't."
This rings true in everything Dan does throughout his product development process. From delighting early adopters to utilizing data from his consumer insights team, Dan aims to build a loyal, trusting consumer base.
To build successful products, Dan believes the top skill all product managers need to have is curiosity. Being a product manager is all about assumptions, so you need to be able to ask great questions, investigate the world around you, and always find ways to learn new things.

Get the best content on UX research, design, and product management delivered to your inbox every week.