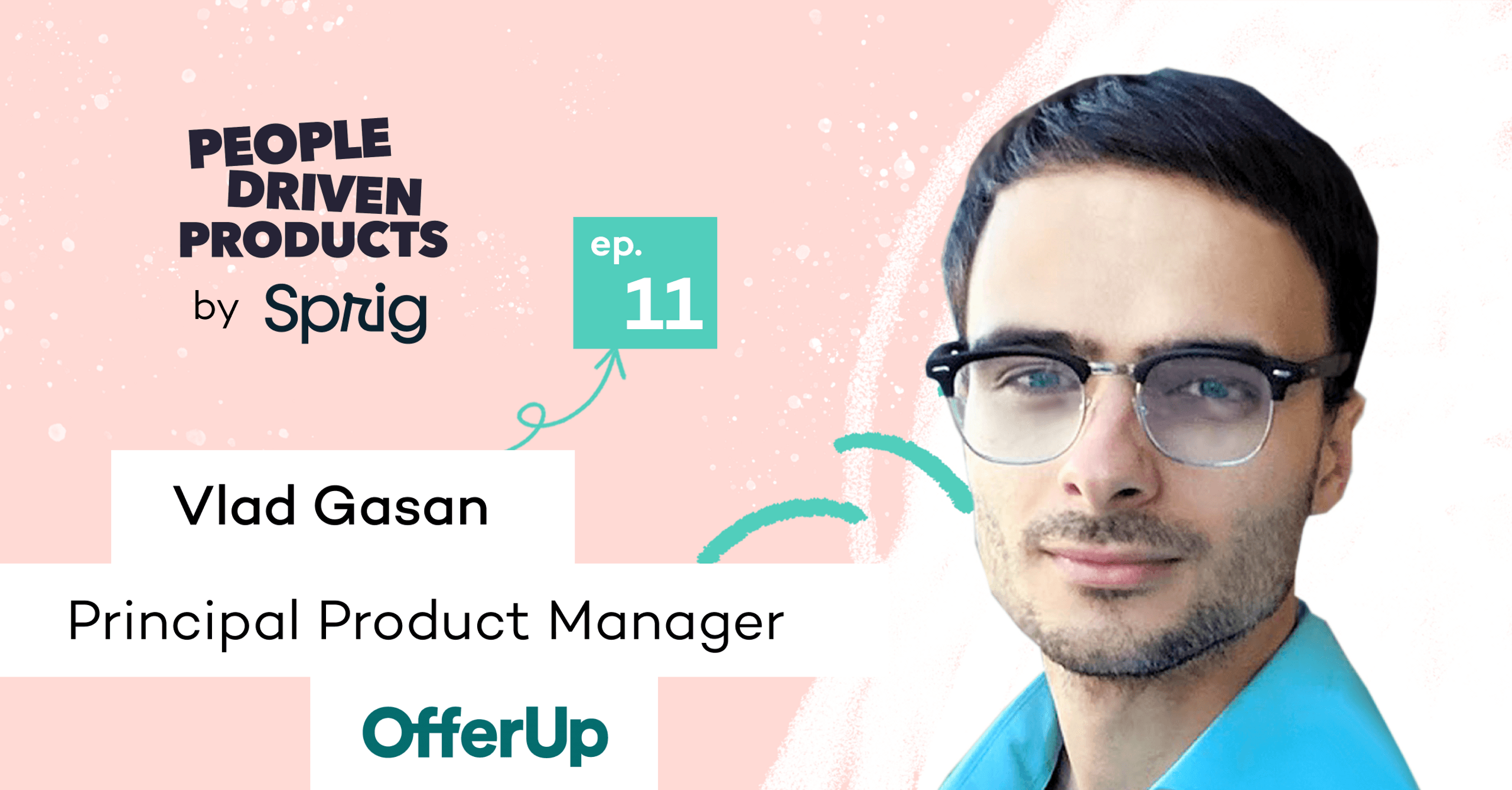 In this episode, Vlad Gasan shares how product managers can tap into their "entrepreneurial spirit" in order to unlock a unique product vision and progress their careers.

About the Episode
To succeed in a constantly evolving industry, Product Managers can't afford to settle for the status quo and need to be constantly hungry for new answers to old questions.
"Every great product manager is an entrepreneur," Vlad Gasan, Principal Product Manager at OfferUp and author of The Ultimate Guide To Becoming a Product Manager, says in the episode.
Vlad shares how his experiences as a business owner and "side hustler" have helped him learn how to quickly adapt to new and ever-changing product markets – a skill he says is critical for PMs.
He encourages product managers to trail blaze innovative products by constantly re-evaluating current strategies or solutions as "questions remain the same but answers change over time" in fast-moving markets.
On this episode of People Driven Products, Vlad discusses the top qualities he looks for when hiring product managers and how PMs can tap into their entrepreneurial spirit in order to unlock a unique product vision.

Get the best content on UX research, design, and product management delivered to your inbox every week.