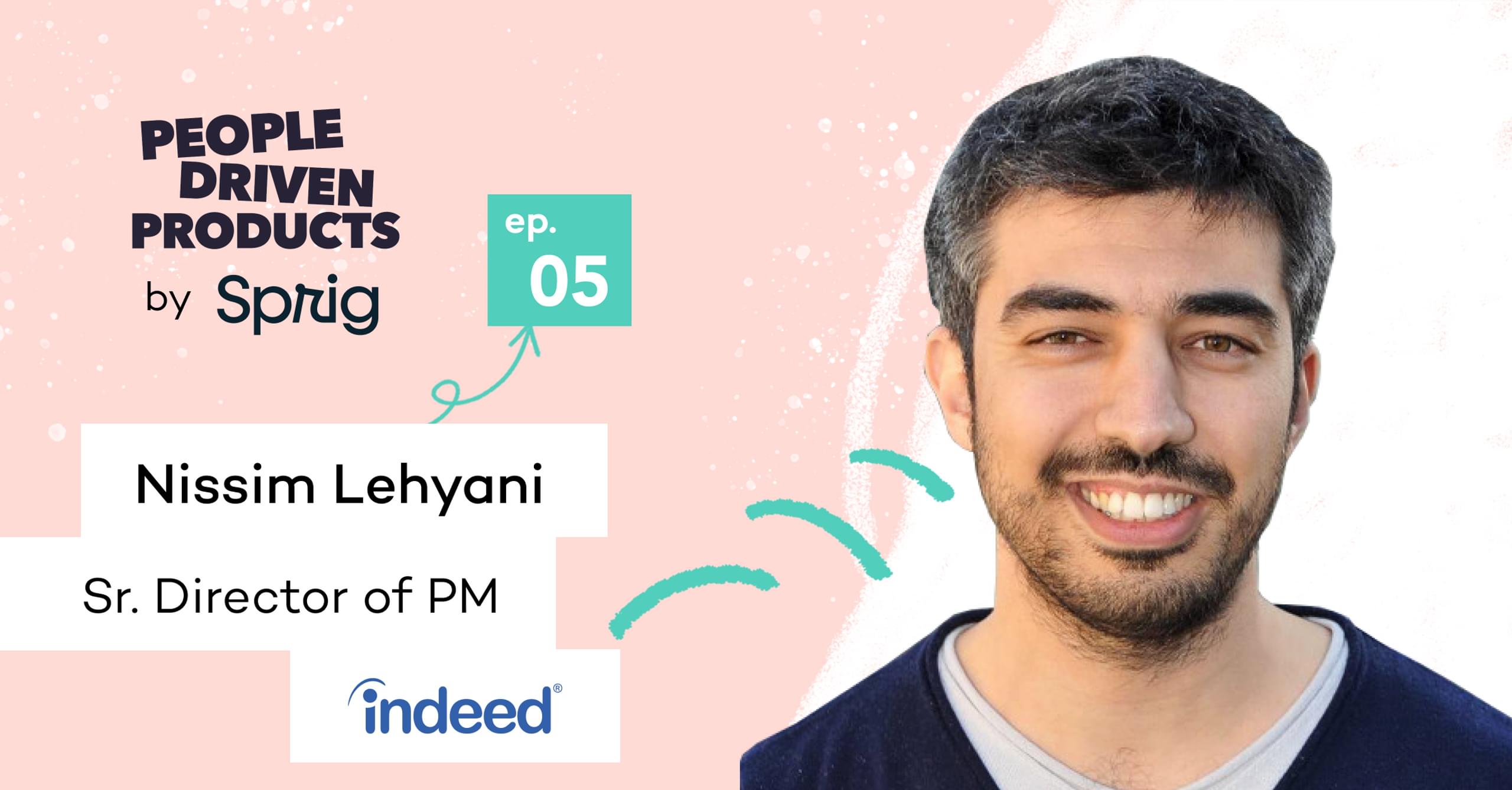 Thank you for tuning in to Episode 5 of the People Driven Products podcast! In this episode Nissim Lehyani, Senior Director of Product Management at Indeed, discusses how he helps the company adapt products to shifting job seeker needs, especially in the face of the Covid-19 pandemic.
About the Episode
As a Senior Director of Product Management at job site Indeed, Nissim Lehyani is helping the company adapt to shifting job seeker needs for about 250 million people who visit the platform every month.
For Nissim, product management is about reducing friction and enabling a better path that gets people to a desired outcome.
Part of his outlook is shaped by his previous experience as a founder and as a software engineer. He sees parallels between the founder mindset and how successful product leaders need to think: Both see a problem and then task themselves with finding a solution, and both need confidence to lead their teams to victory.
He believes product managers need to weigh decisions based on delivering the maximum amount of value to the largest group of people as quickly as possible. "It's a maximization equation," Nissim says, adding that product managers should assign values based on the variables that are the highest priority. Those variables include the amount of value delivered, the number of people who will benefit, and the time it will take to ship.
In the interview, Nissim describes how he thinks about adding platform improvements at Indeed like the addition of a virtual interview feature to help with job search during social distancing.
He discusses what it takes to get good user feedback (he's a fan of open-ended questions) and why you have to talk to users directly and not just make assumptions based on behavior patterns.

Get the best content on UX research, design, and product management delivered to your inbox every week.