The best research starts with the right users
With the new Sprig and User Interviews integration, you can recruit panel participants and manage incentives for those moments when you can't test with your own users.
Research with Sprig & User Interviews
Optimize the entire research flow from invite to incentives.
Sprig's User Interviews integration allows you to send concept tests, usability tests, and surveys to both your own users and non users. Plus, purchase both tools together to receive our partner discount.
Build a Concept or Usability test in the Sprig platform
Participants can instantly review concepts, complete recorded usability tasks, fill out surveys, and provide feedback via text, voice, or video without downloading annoying plugins or extensions.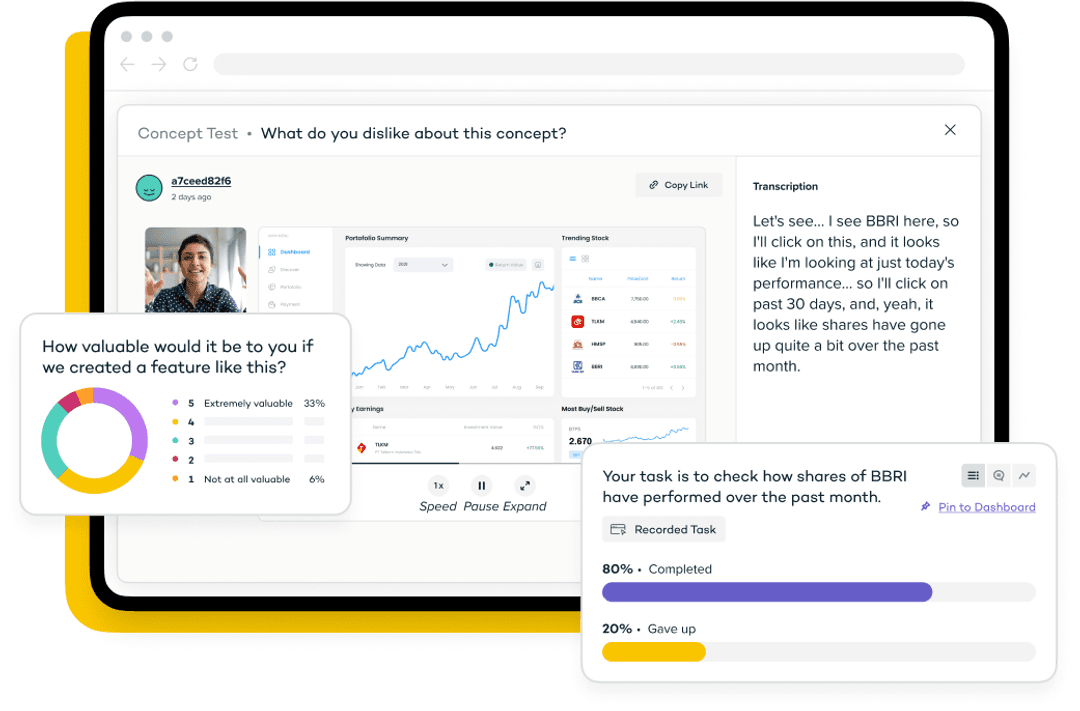 Identify your audience
Test with your own users in Sprig or source from User Interview's pool of more than 2.1+ million participants to reach nearly any audience - with filtering categories like industry, job title, demographics, location technology, etc.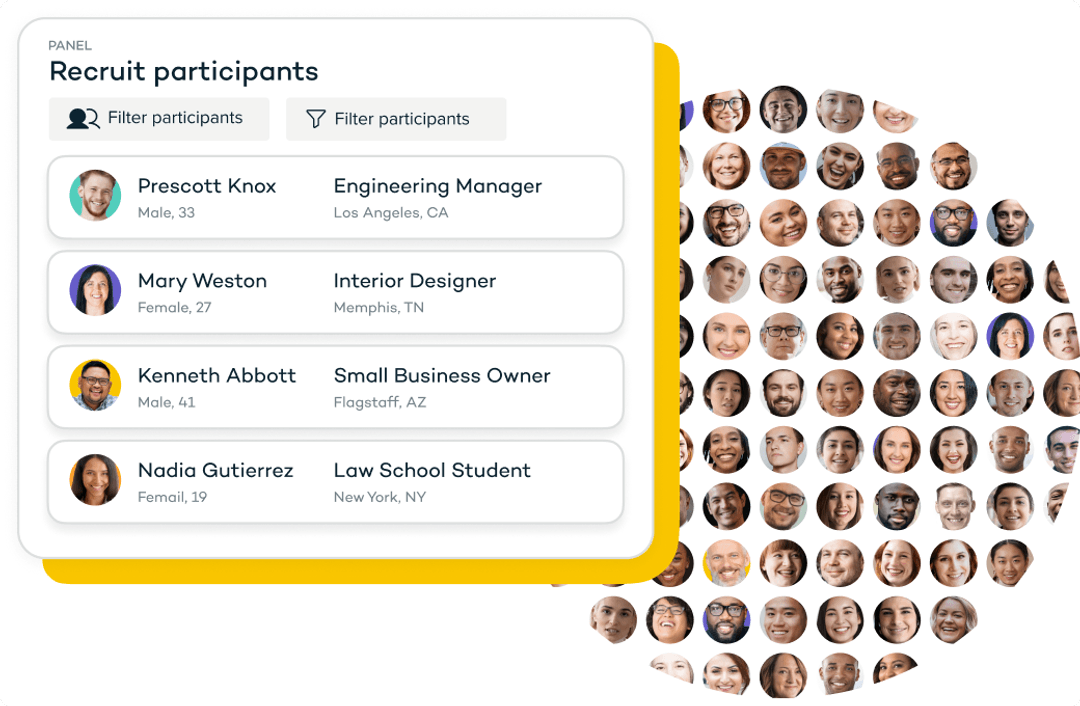 Track study progress
The following information will be tracked and displayed within the User Interviews platform:
Link to recording or task

Start-time

Duration

Status (Not started, incomplete, complete)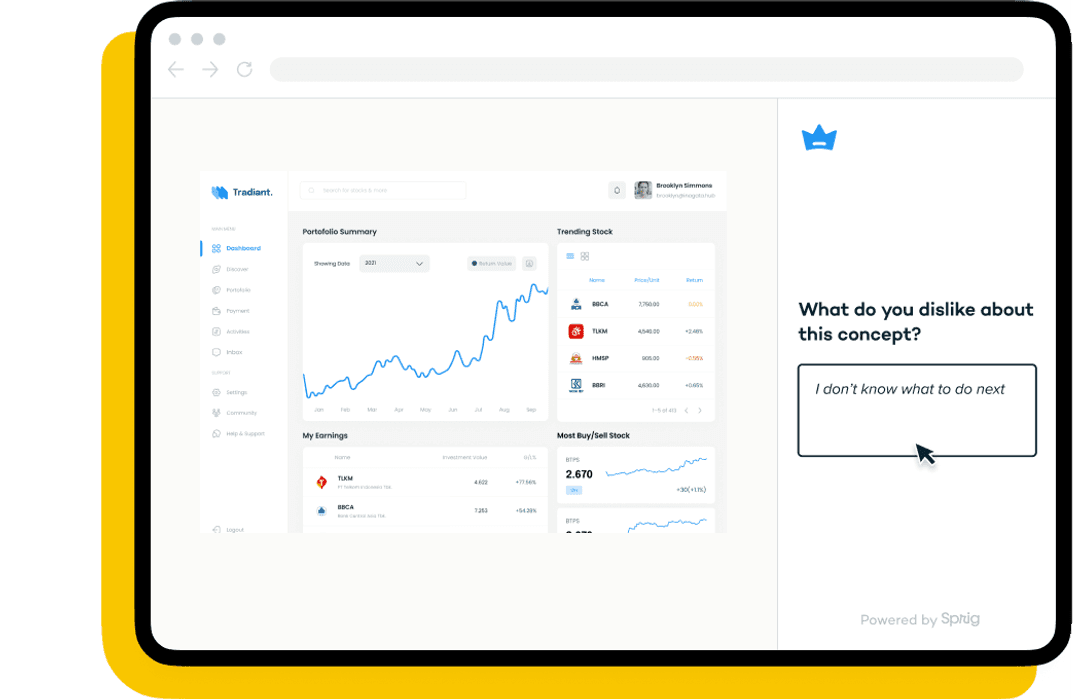 Streamline incentive payout
Once a study is completed, effortlessly distribute incentive payouts to your participants via User Interviews.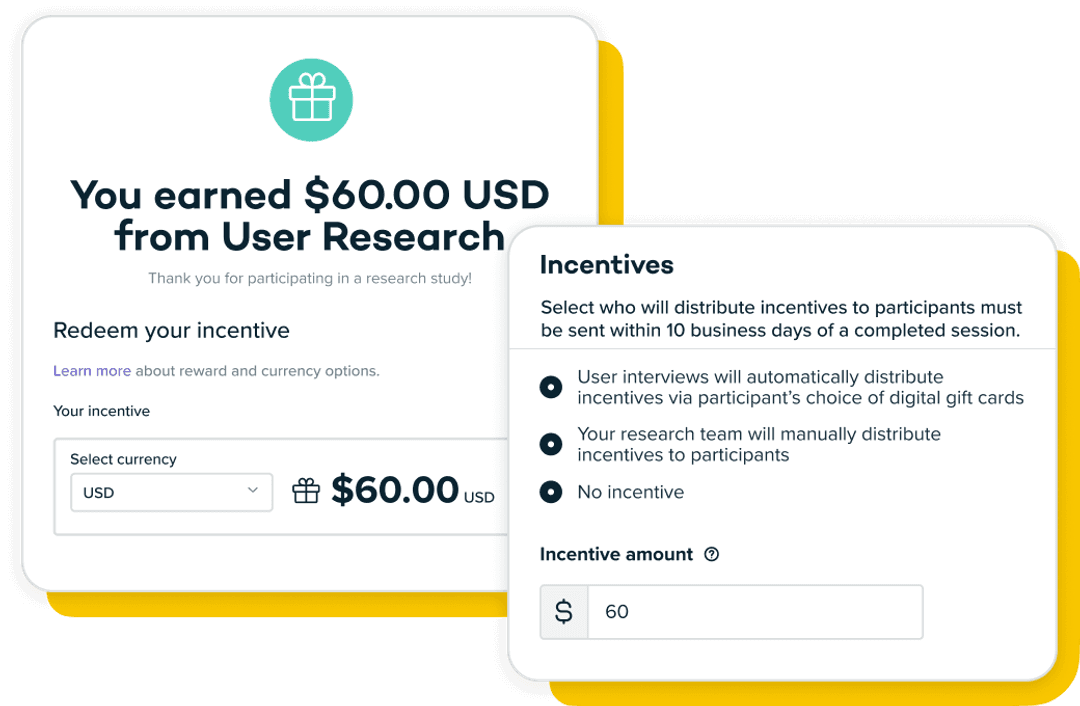 Let Sprig analyze your user insights in hours
Sprig's algorithm reviews all open-text and voice responses and groups them into themes so you can review or dig deeper quickly. Insights from the AI analysis and expert review are surfaced within hours, and dynamically update as responses are collected and emerging trends solidify into themes.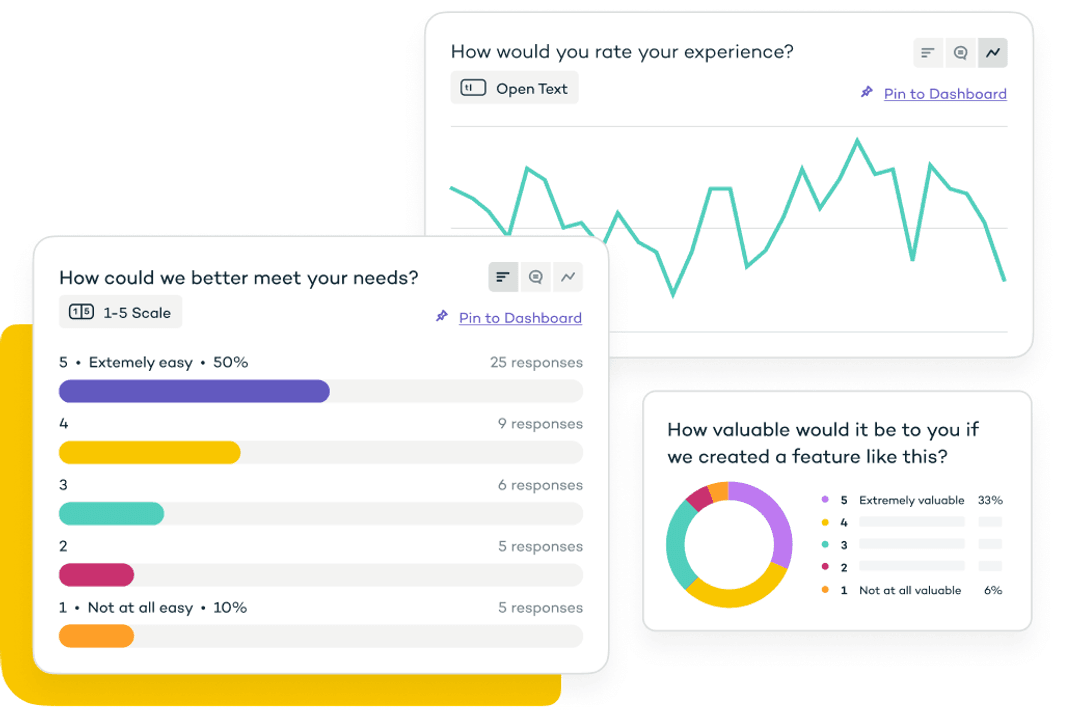 High quality participants for high quality research
Your research is only as reliable as the people you research. With our Sprig and User Interviews partnership, you can have full conviction that you are testing with the right user depending on your needs.
User Interviews and Sprig share a mission: to help teams get high-quality insights, fast. Our new integration connects users from User Interviews with Sprig's concept and usability testing product, creating a seamless experience for both researchers and participants.


We believe the best research starts with the right users. Our integration with User Interviews empowers Research, Product, Design teams to test with the right user at the right moment whether that be with your own users or a panel. User Interviews' dedication to high-quality participants matches our dedication to high-quality research.
Seamlessly send a Sprig to a User Interviews Panel
Build
Create a Concept Test, Usability Test, or Link Survey from scratch in Sprig's survey builder or start with a pre-built template.
Ship
Link a Sprig study in your User Interviews project and select your panel audience.
Analyze
Capture user feedback on your concept, prototype, or survey and let Sprig's human-in-the-loop AI analyze responses.