Bring your user insights and product analytics together
With the Sprig and Amplitude integration, you can get the full picture of your product experiences by uniting user insights with product analytics.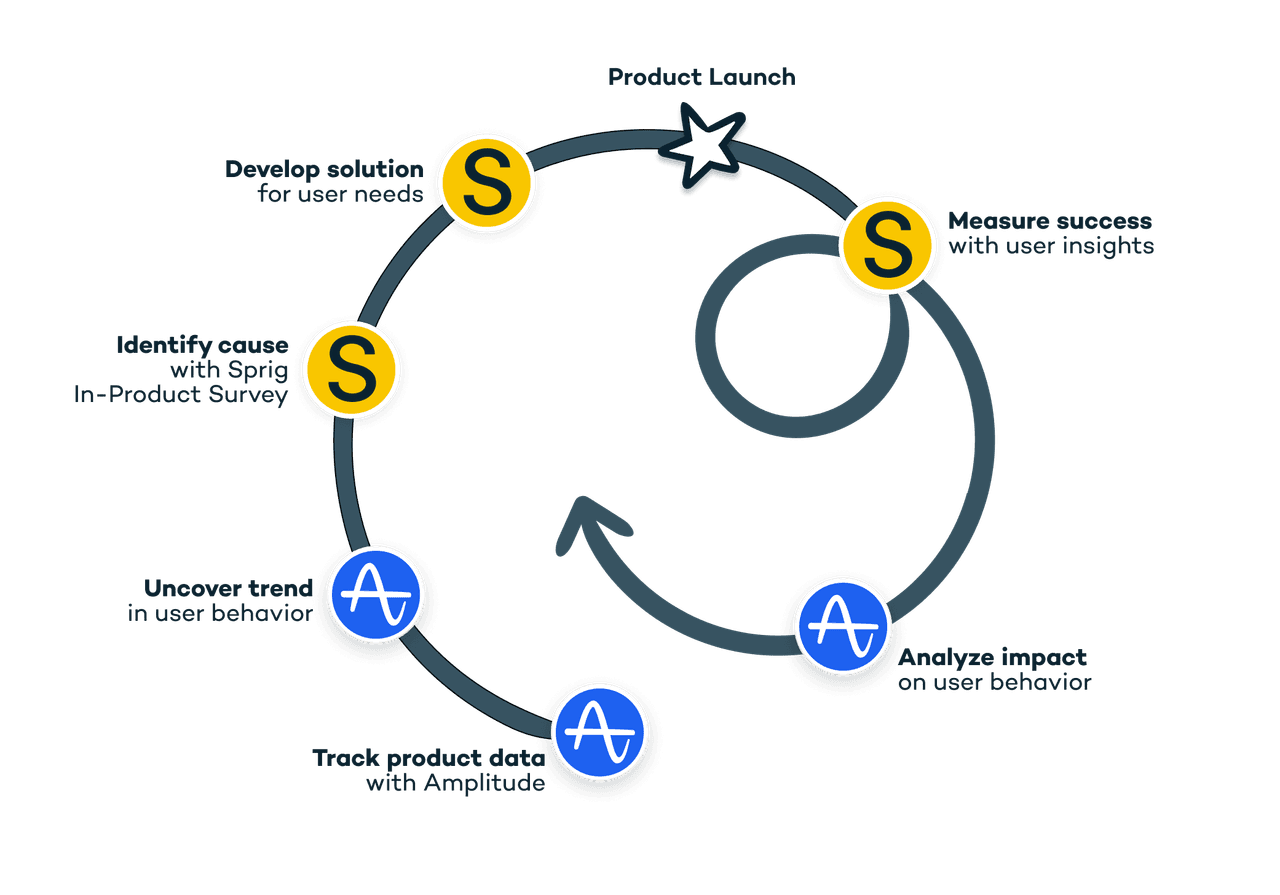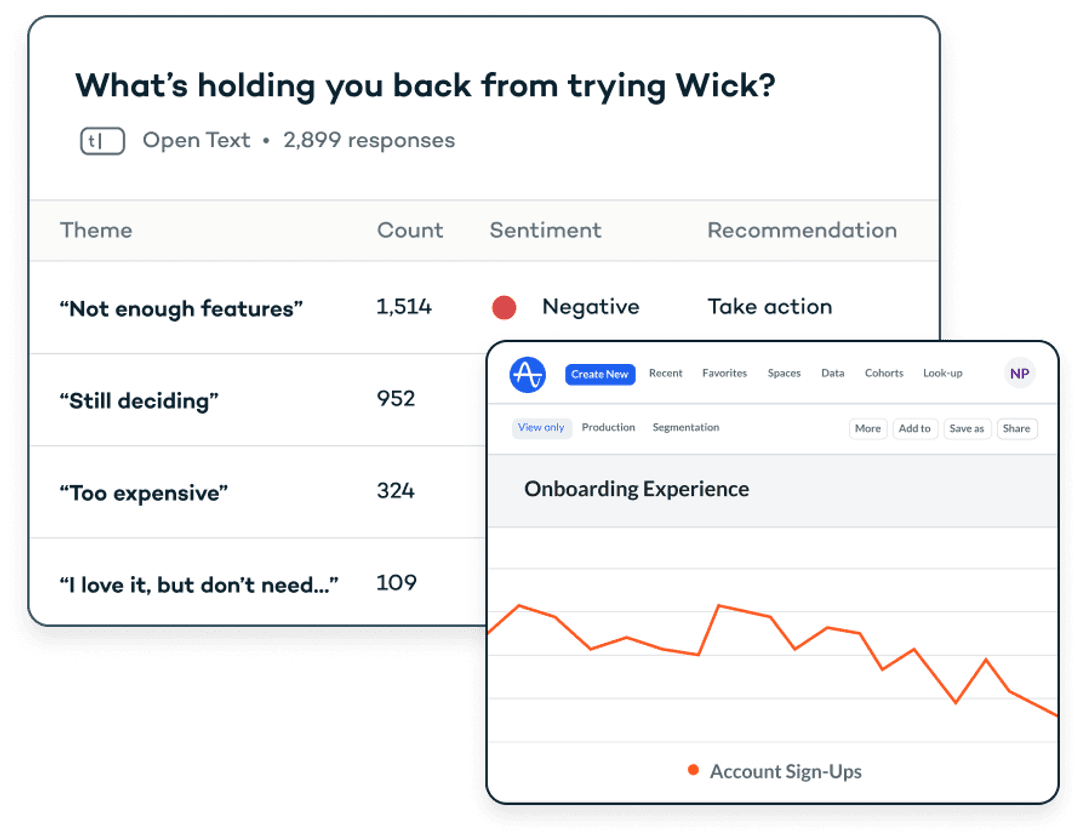 Make product decisions backed by both user and product data
Identify customer behavior trends with Amplitude Analytics. Uncover the user sentiment driving them with Sprig In-Product Surveys.
Surface pain points in your critical user journeys and know how to solve them

Launch an A/B test and learn why users prefer one version over the other

Capture continuous user feedback and analyze results by segmenting or building cohorts
Collect targeted user insights with Sprig In-Product Surveys
Get real-time insights on your product experience when you need to answer the "why" behind your analytics.
Target specific users and capture feedback as they experience your product

Get insights in minutes with an AI-powered collection and analysis platform

Easily share learnings by connecting Sprig to your favorite product tools