Concept Testing
Ensure your new concept or design always hits the mark by collecting feedback from your customers prior to launch.

Concept testing that's designed to be effortless for both you and your users
Embed a Figma prototype
Add your video, text, rating scale, or multiple-choice questions
Refine your audience and share your link for completion
Easily recruit design testers from your customer base
Say goodbye to panels, complex data pulls and email blasts with low opt-in rates. Simply select who you want to take part in your concept test right within Sprig's intuitive audience builder.
Seamlessly integrates with your design workflow
No need to share your screen, simply embed your Figma prototype to start collecting feedback from your users.
Get a full understanding of how your design resonates
Present your concept then ask video, text, and structured (rating scale, multiple-choice, etc) questions to get a holistic view of how your user interprets the design.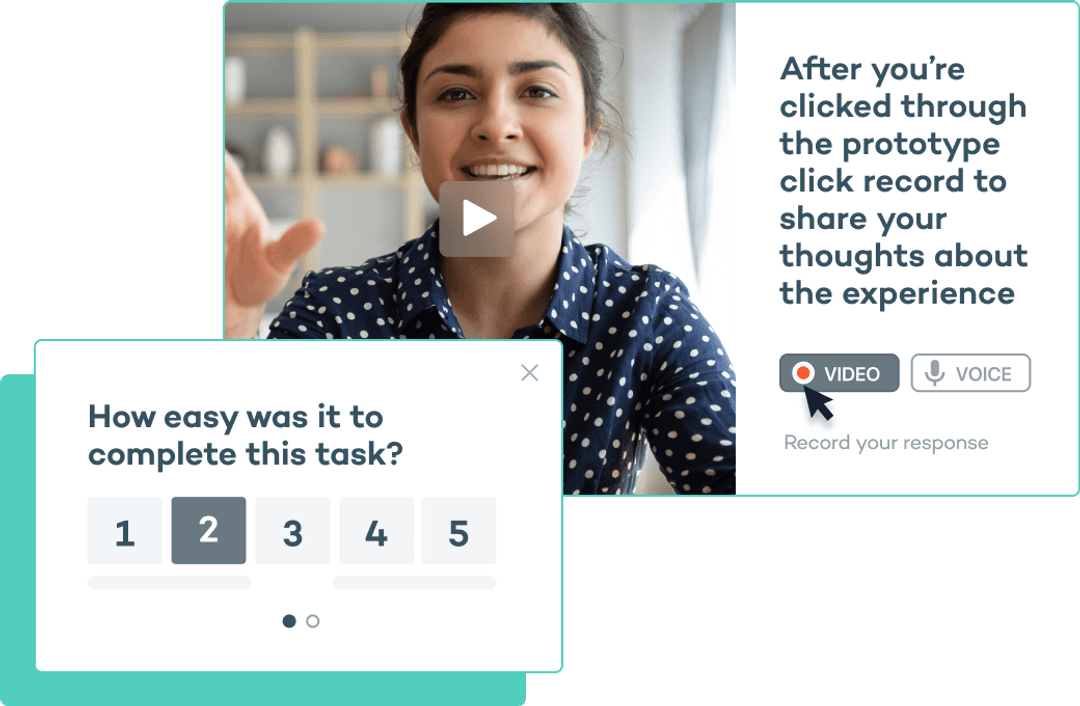 Quickly iterate on your designs based on real insights
Each session is automatically recorded, transcribed, and analyzed for common themes, so you can iterate quickly and launch confidently.
Square received 100+ actionable insights across 5 product areas in just 6 months with Sprig
After a major acquisition, Square relied on Sprig to help them identify product gaps for new and existing customers and increase their impact.
Sprig has been extremely useful in scaling the research team's impact by speeding up knowledge generation and providing in-the moment, highly relevant insights to our product and marketing teams. As a result, Square has been able to provide a better user experience and give more Square sellers the opportunity to build their businesses online.

Jewel Seperson

Head of User Research at Square
The fastest and easiest way to test concepts with your customers
Precise targeting
Choose your ideal interviewees based on their specific behaviors, events, user groups, time parameters, and more.
Video, text, and structured questions
Get all of your questions answered by including text responses, multiple choice selections, or likert scales in addition to video questions.
Automatic analysis
Receive analyzed transcriptions for each interview that highlights common response themes throughout your experiment.
How can Sprig help you today?