Automated Survey Analysis
Sprig's automated survey analysis reviews each open-text response and delivers accurate themes in real-time, plus recommendations for next steps.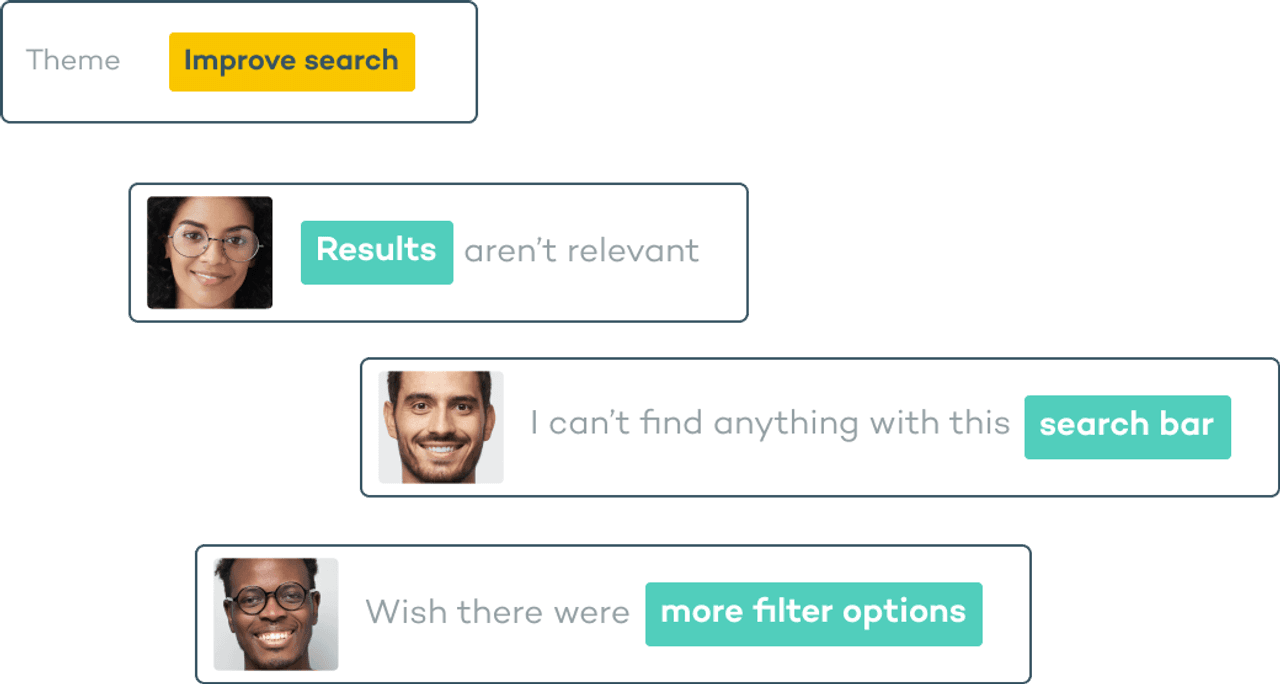 Save hours on the most tedious insights collection tasks: open-text response analysis
Instead of spending hours reviewing responses and notes, Sprig's algorithm reviews all of your open-text and voice responses and groups them into themes so you can review or dig deeper quickly.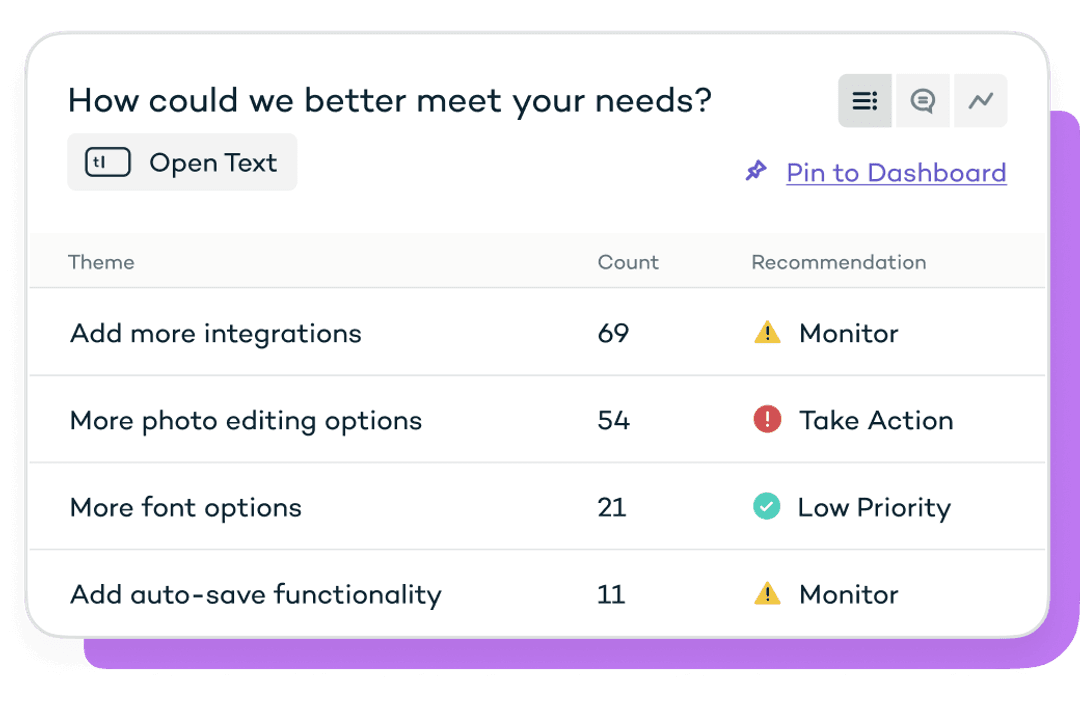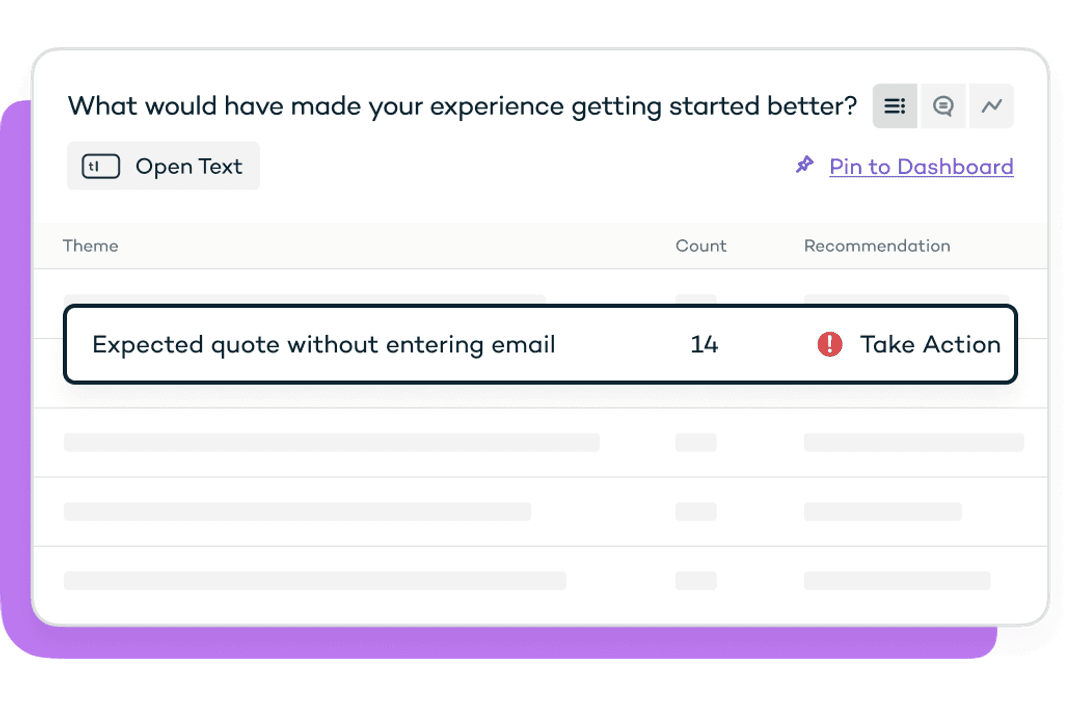 Your themes are unique to your product and study
Our AI evaluates dozens of different factors to identify patterns in your user insights and deliver unique response themes for each study. Yes, you'll see your product names and the nitty-gritty specifics from user responses.
Experts review to ensure complete accuracy
To ensure the accuracy of themes and recommended actions, every response is also reviewed manually, which then continues to train the algorithm so it improves over time.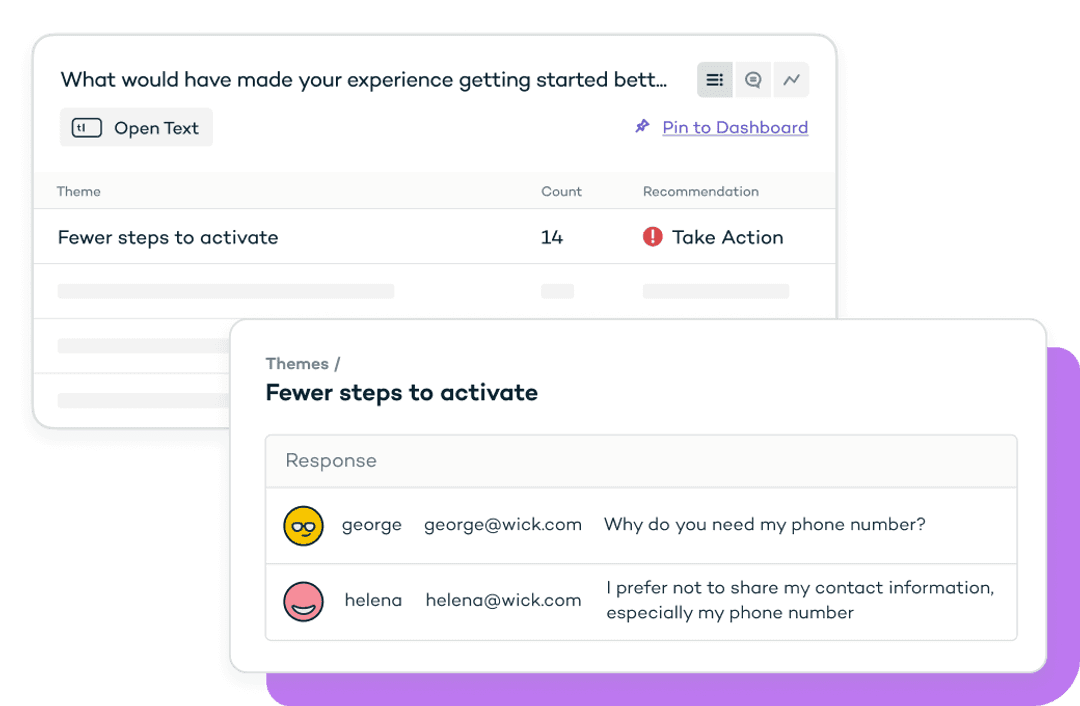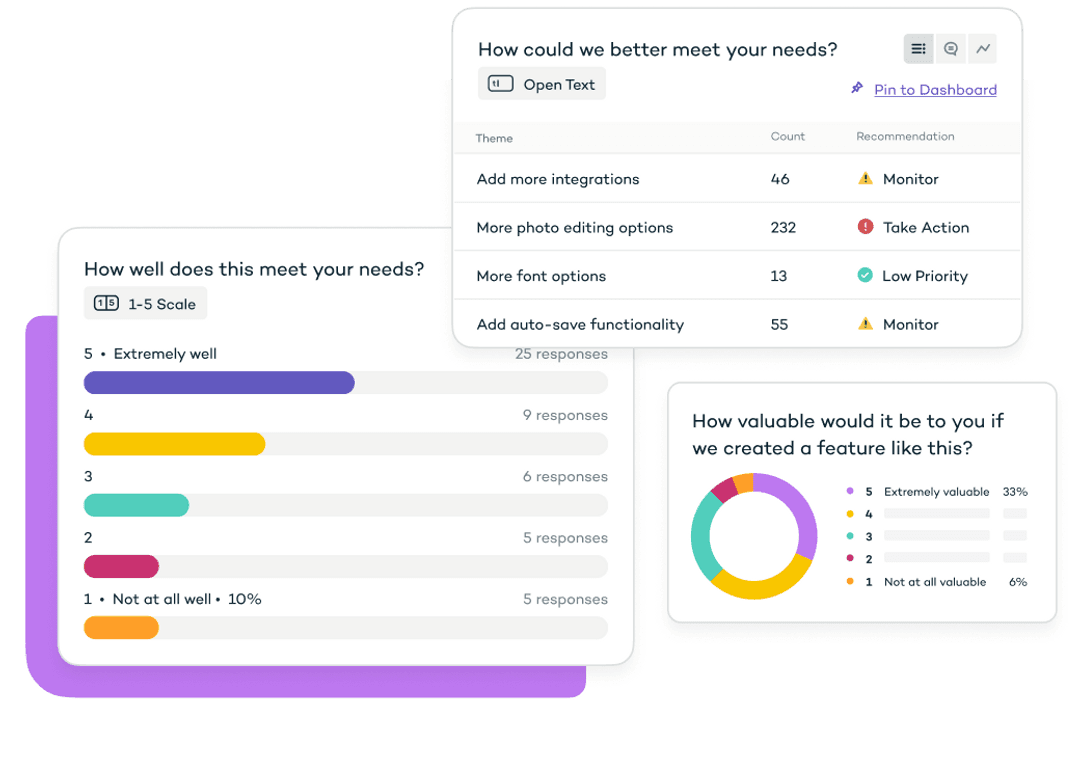 Get the answers you need in hours, not days
Results are accessible in your Sprig dashboard in near real-time. Insights from the AI analysis and expert review are surfaced within hours, and dynamically update as responses are collected and emerging trends solidify into themes.
The native in-app functionality gives us a massive lift in response rates—a few of our questions have seen over 70% response rates!

Hasan Luongo

Head of Product at Chipper Cash
Unique benefits you can't get from traditional research
Precise targeting
Choose your audience based on specific behaviors, events, user groups, time parameters, and more.
Faster, more relevant results
Because Sprig's insights questions are short and delivered within your product, you get faster, more relevant results every time.
Customizable native-looking studies
No more clunky-looking surveys. Sprig templates are sleek, modern, and can be easily customized to match your brand.