Product Feedback, Delivered Fast.
Run targeted in-product surveys, rapidly test designs, build better products.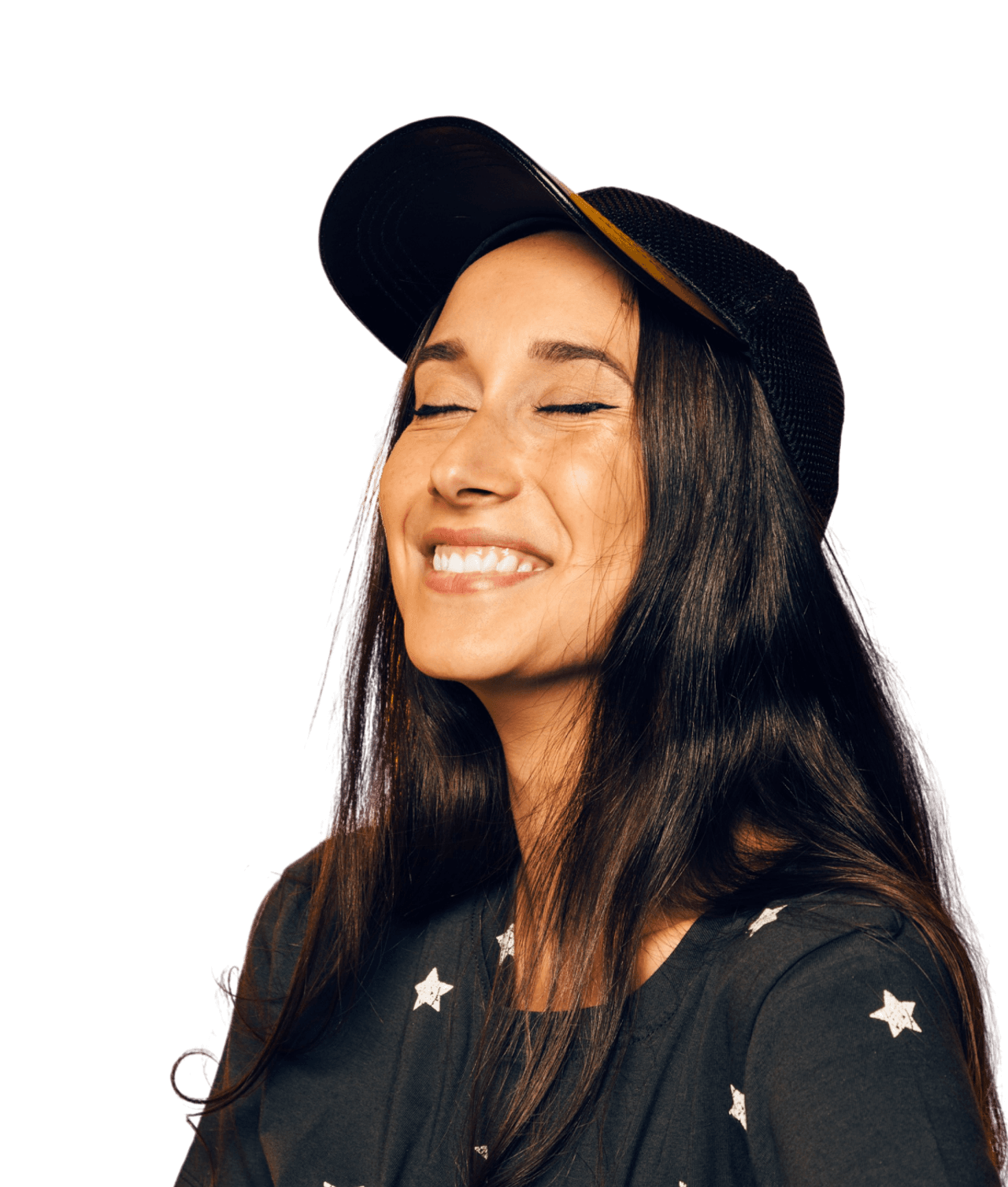 Loved by the World's Best Product Teams
Continuously Learn from Customers with In-Product Surveys
Bite-sized insights when you need them to answer the "why" behind user behavior.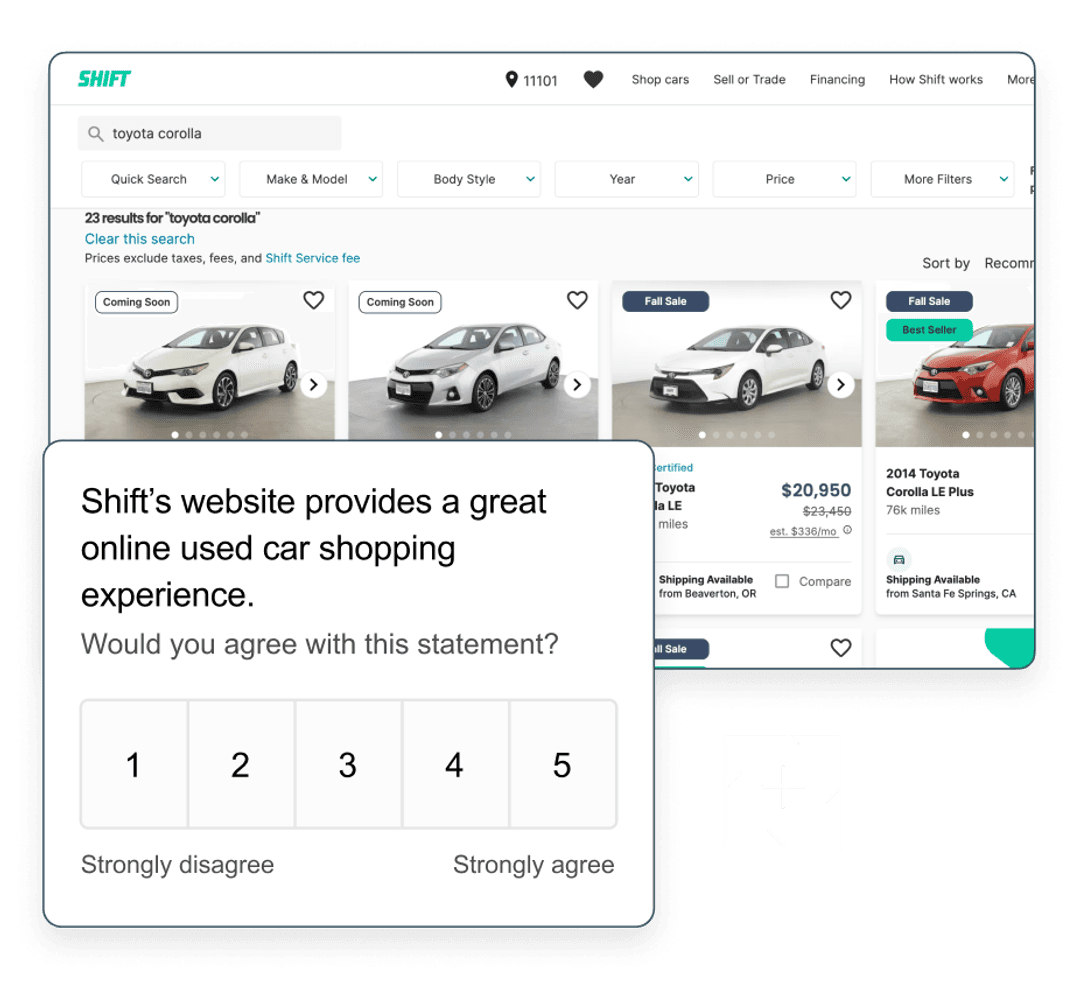 Release changes with confidence
Run in-product surveys for new features to collect user sentiment and capture what your product analytics can't tell you.
Continuously optimize user journeys
Measure your core flows and ensure they're meeting customer needs. Quickly spot improvements and issues as your product evolves.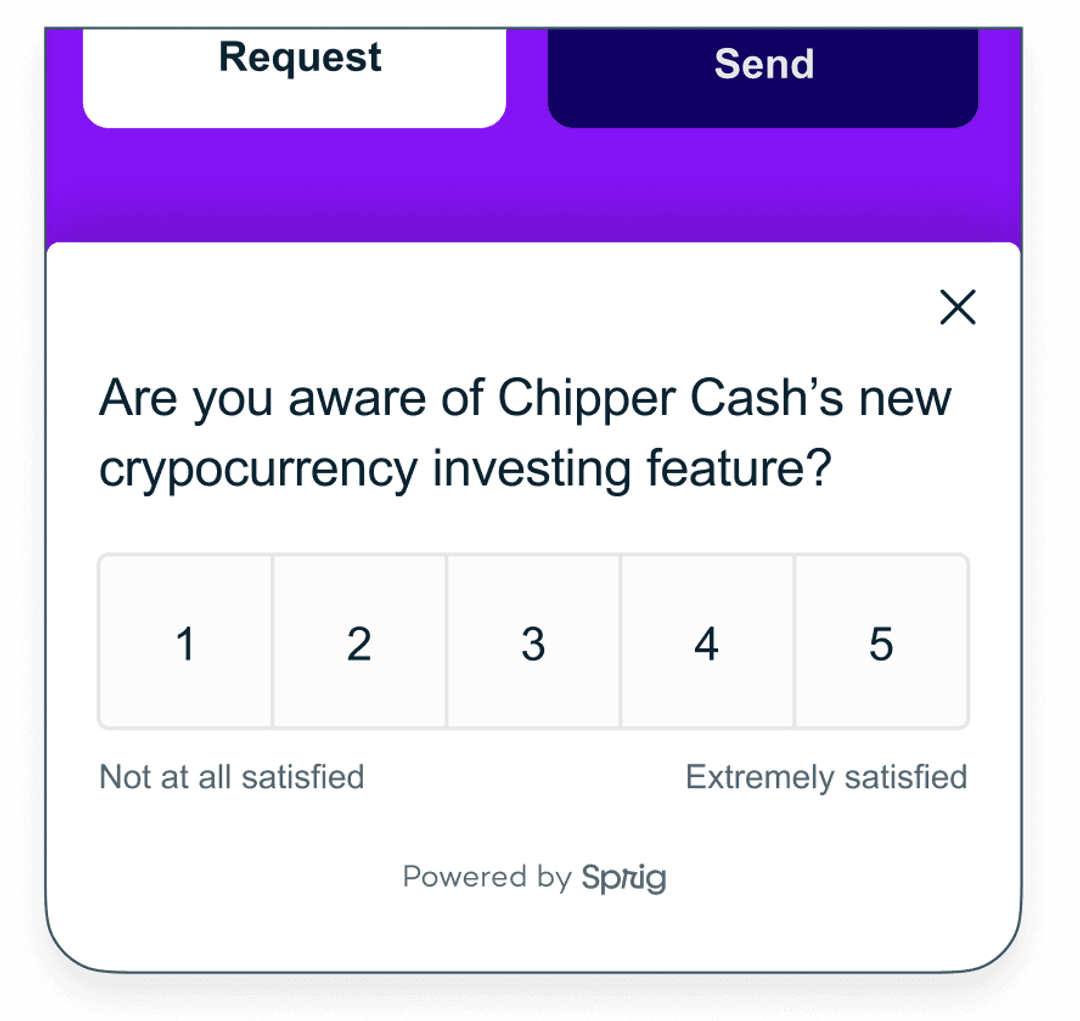 Smart Analysis. Save hours with automated analysis that groups responses into themes.
Easy Setup. Embed Sprig into your web or mobile app in minutes with one-click integrations.
Built for Scale. Sprig's platform processes over 500 million users and 10 billion events per month.
Advanced Targeting. Trigger surveys based on specific user actions or characteristics tracks.
Test Designs & Prototypes Before You Build
Ship new products and features that hit the mark on launch day.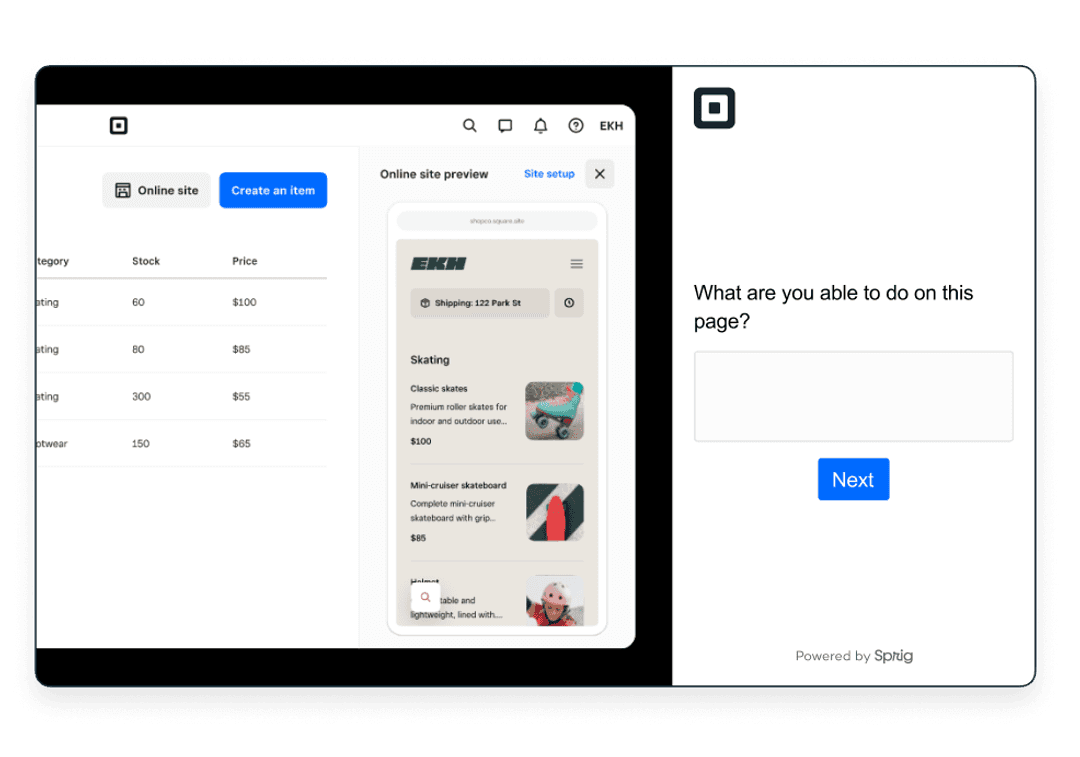 Get feedback on design concepts & prototypes
Share design concepts with users and validate decisions before starting development.
Test usability to ensure success
Have users record their screens and video responses to see first-hand what's working and what's not.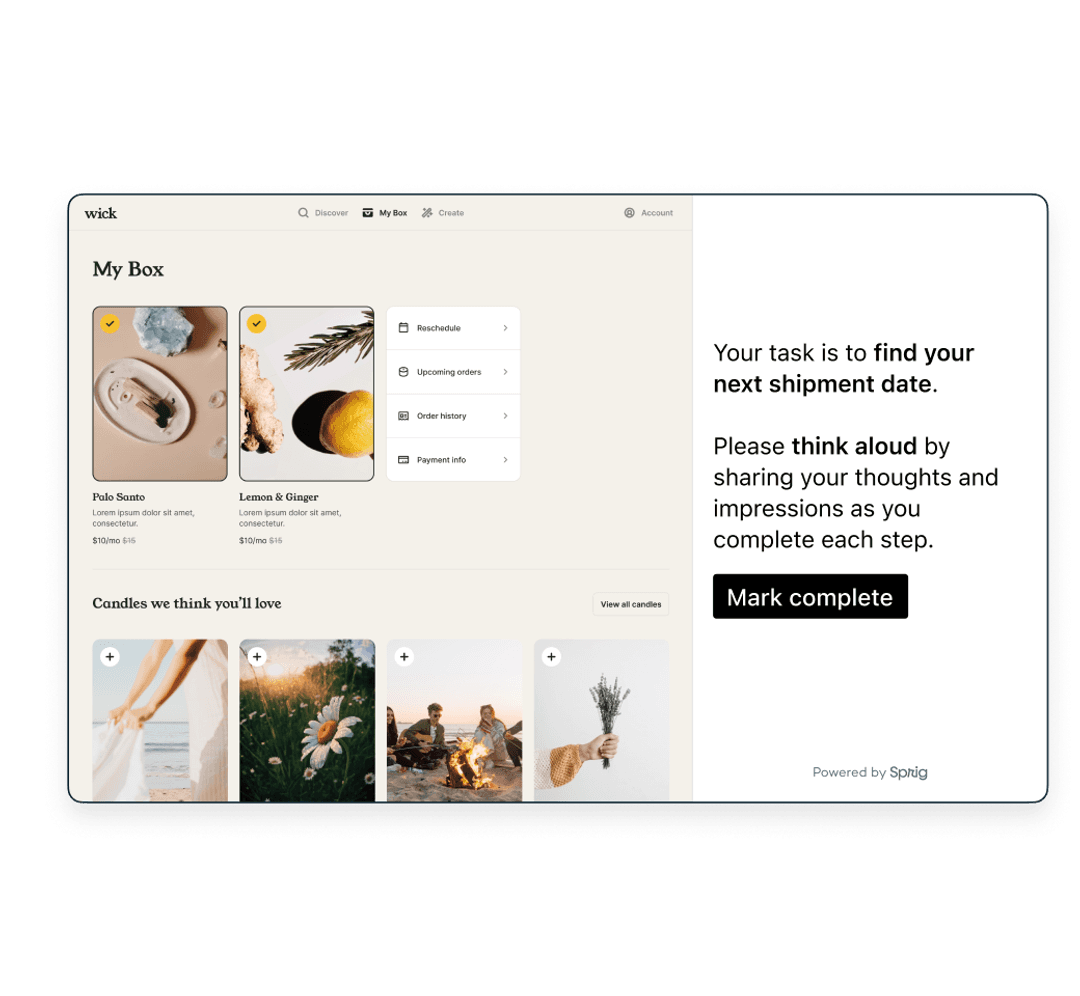 Higher Response Rates. Participants aren't required to download plugins to take a test.
Any Design. Test designs from Figma, Adobe, Marvel and more.
Easy Recruiting. Send tests to your own customers with Sprig or connect to a third-party panel provider.
Listen & Observe. Record participant screens, watch their video responses, and get the insights you are looking for.
Sprig Connects to Your (Other) Favorite Product Tools
With Sprig's dozens of integrations, you can leverage your existing product data to capture targeted feedback and easily send it to the tools where you'll turn insights into actions.
Trusted By Teams of 1 To 10,000
Sprig customers increase conversion, response rates, and feature adoption all while decreasing engineering hours needed to support research.
Sprig makes it easy to obtain timely, relevant responses. We've gained invaluable insights to guide our development process.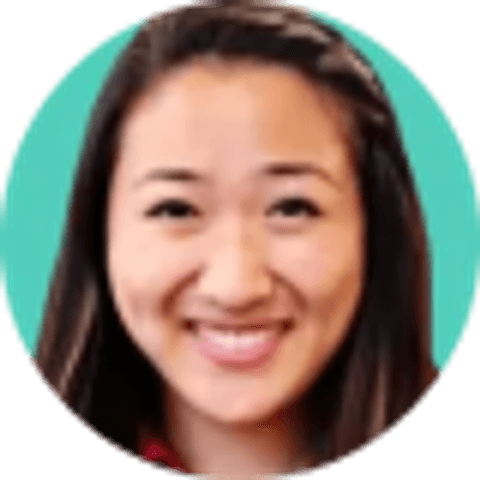 Lillian Zhou
Group Product Manager
The Sprig test-taking experience is truly exceptional. I finally feel comfortable sending our own users to complete concept tests.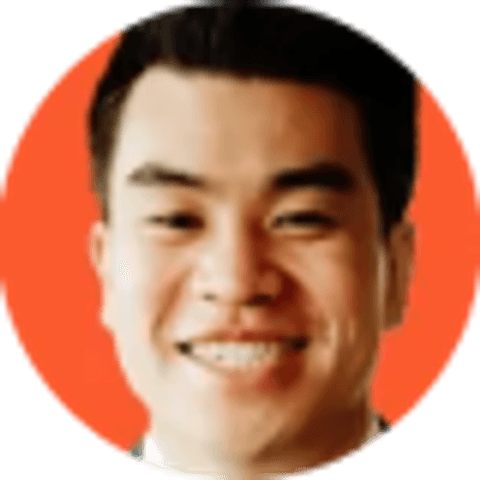 Kevin Yan
Senior Product Designer
We're able to answer so many more questions with contextual user insights and elevate our research practice org-wide.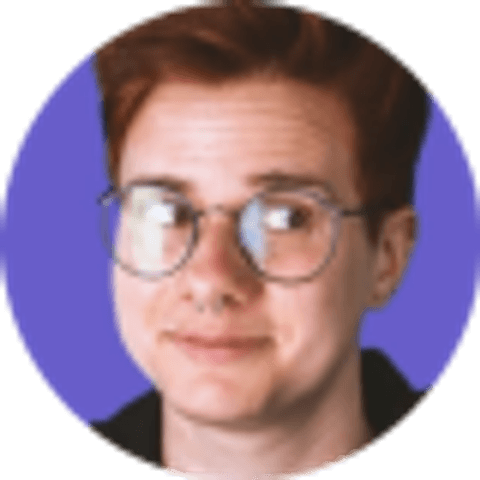 Rie McGwier
UX Research Lead
Customer Insights That Drive Product Success