Video Questions
See and hear from your users anytime, anywhere, and get rich insights to inform product strategy.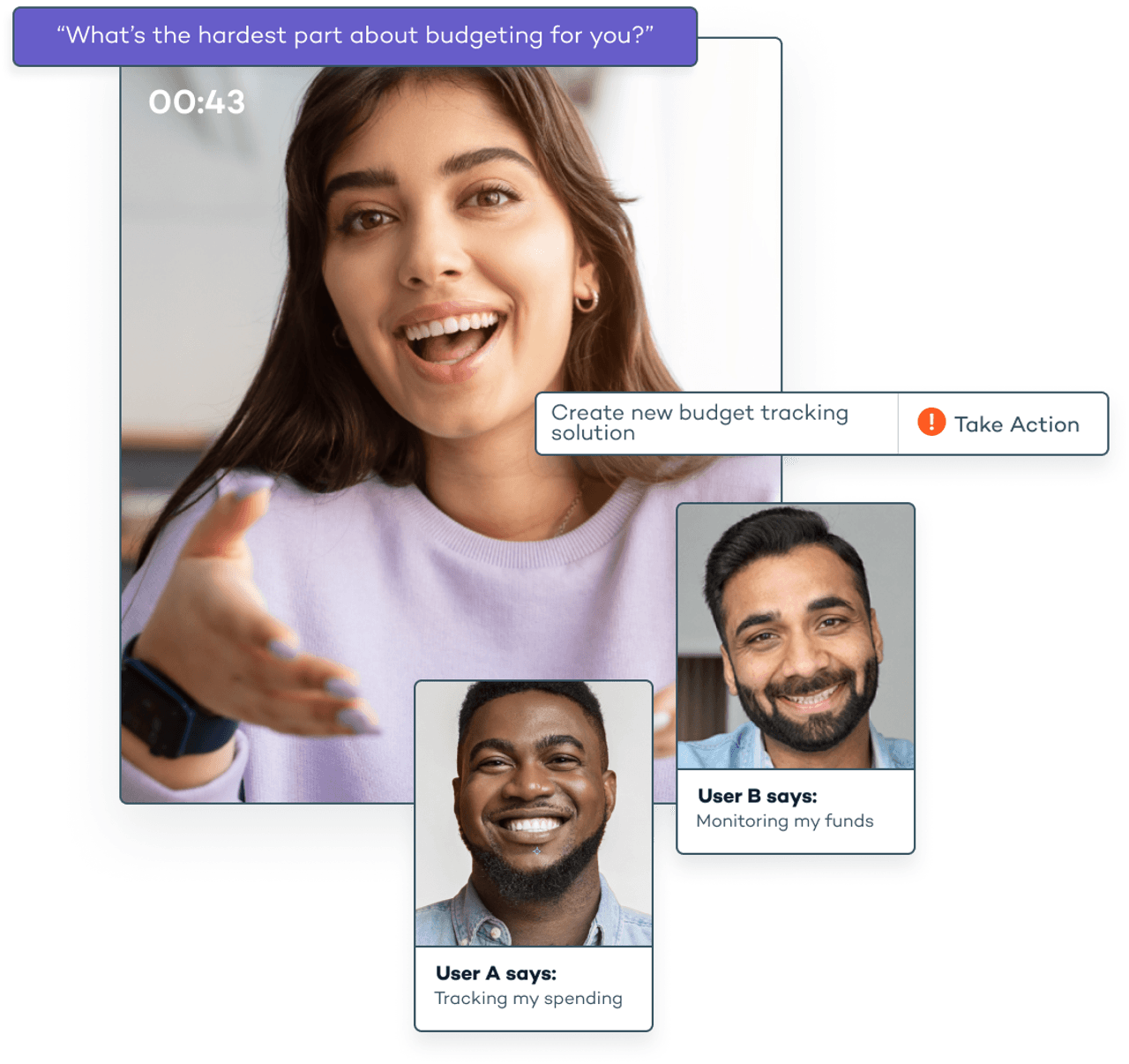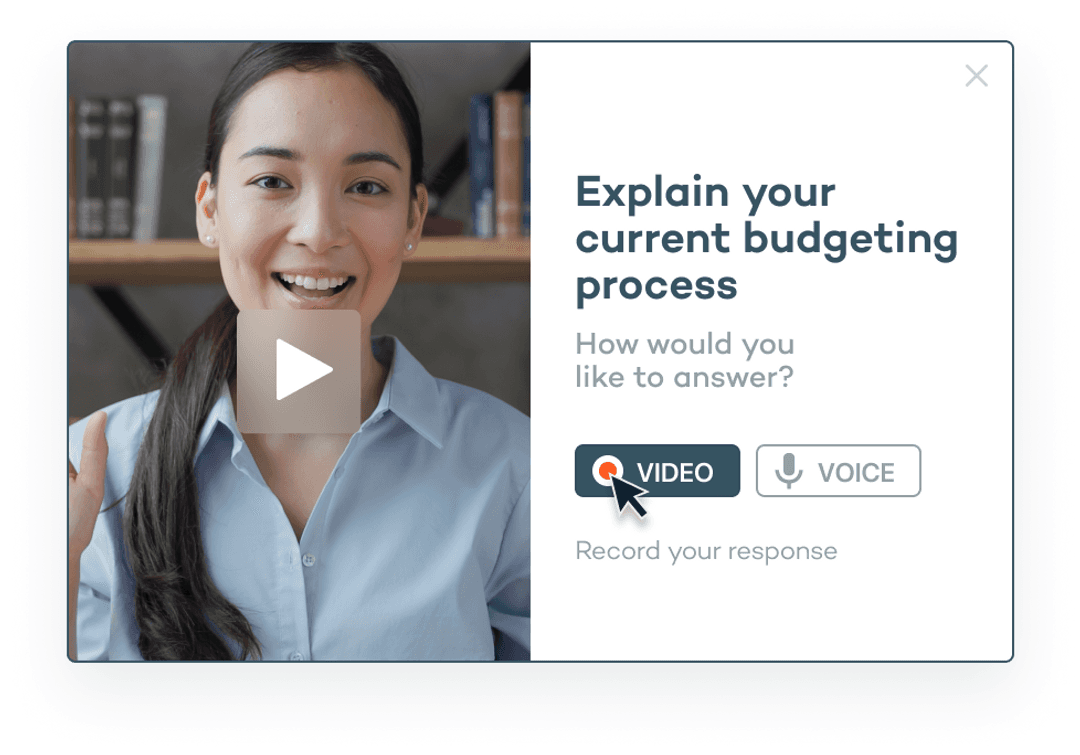 All the perks of meeting face to face. Minus the time commitment.
Record your interview questions & share with your target audience
See your customer's facial expressions & hear their tone of voice as they respond asynchronously
Receive automatically analyzed transcriptions of each interview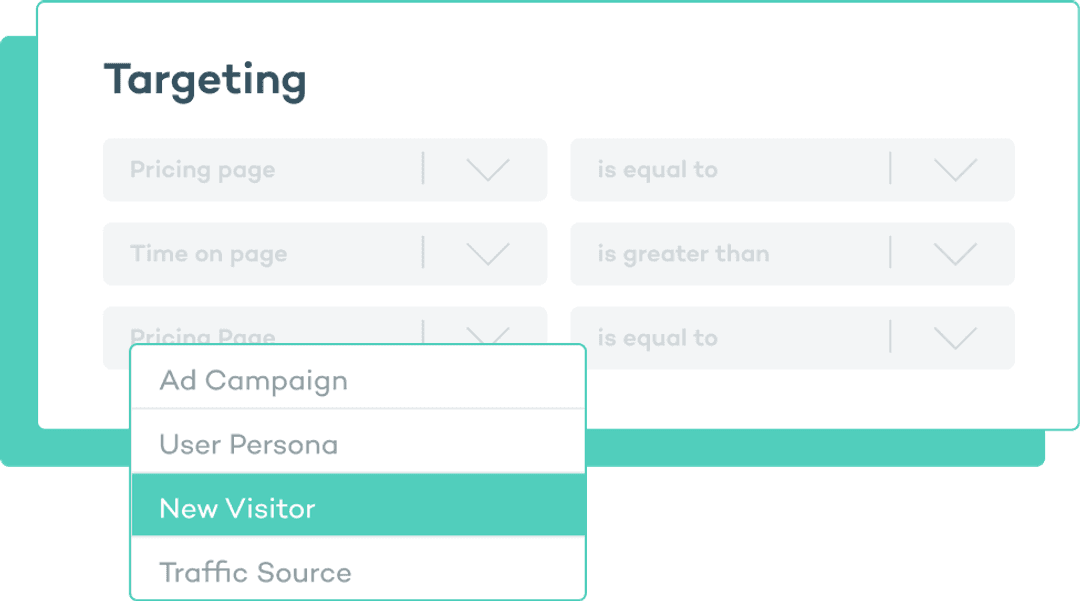 Hear from customers without the recruiting challenges or need to schedule individual interviews
Rather than waiting for opt-ins and rescheduling no-shows, simply choose your ideal participants based on their attributes or actions within your product and then share within the product experience or via link and email.
Get video insights in any study
Record a short series of video or voice questions to run an unmoderated interview or mix it up and add text responses, multiple-choice selections, Likert scales, and more.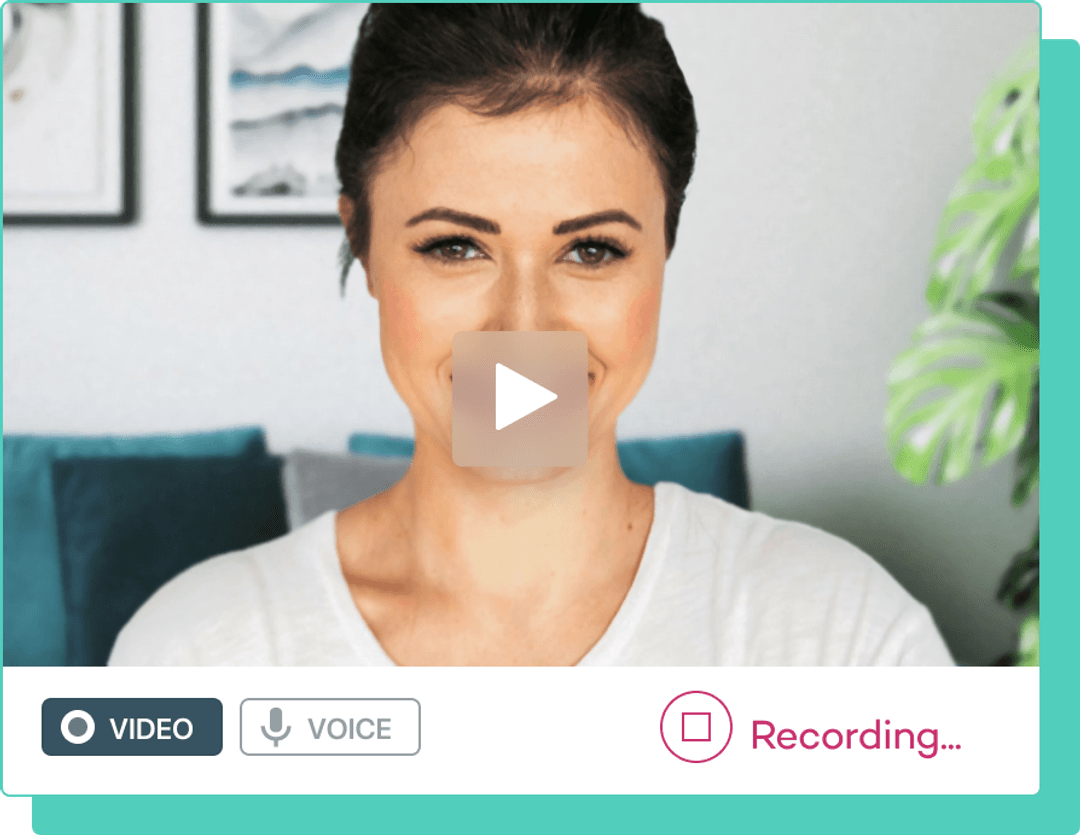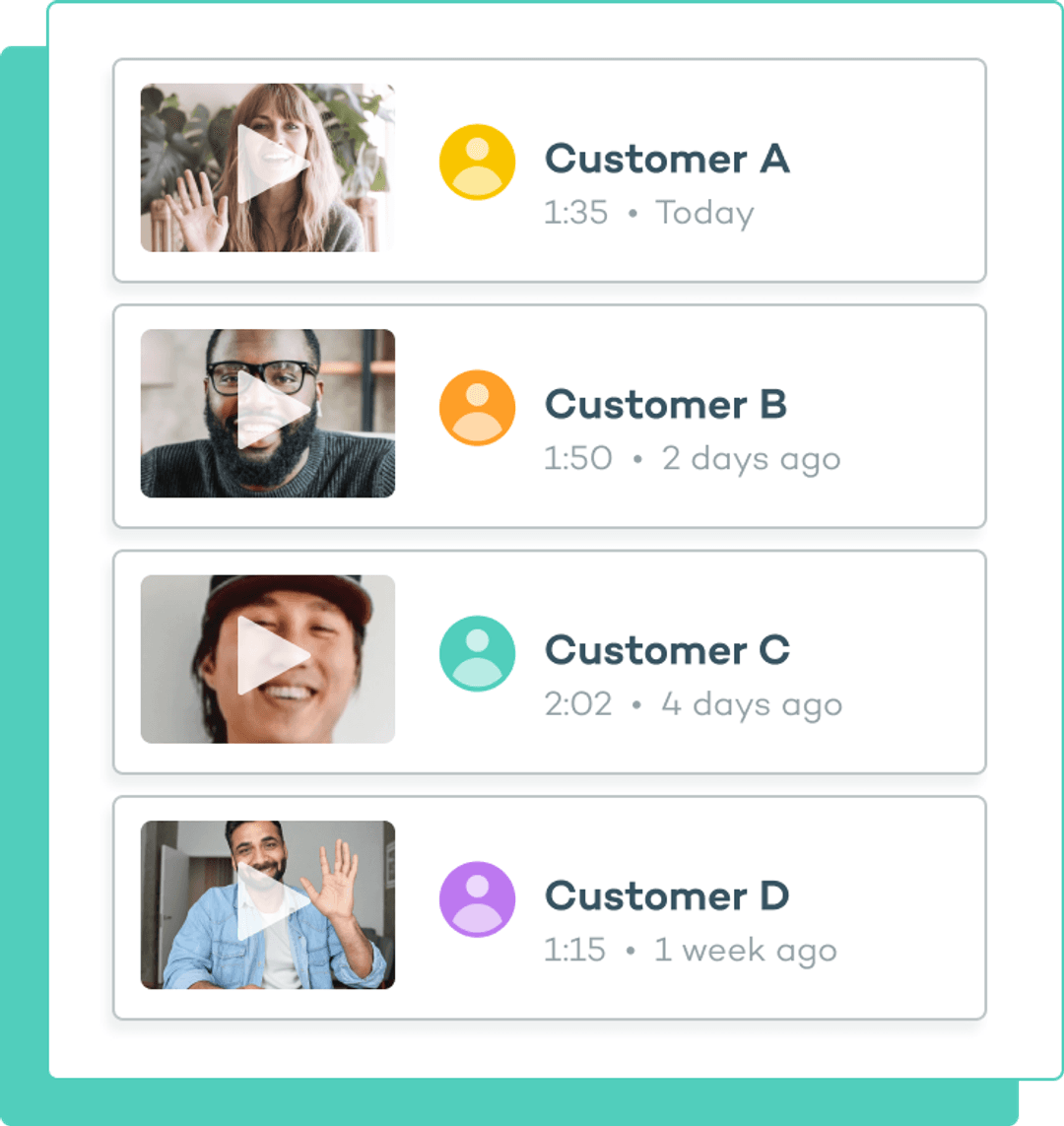 Watch user responses stream in, in real time
Get more responses, faster because your customers can respond whenever it's convenient for them. Goodbye, no shows!
Receive automatically transcribed and analyzed responses
No more rewinding, rewatching, and note-taking. You receive the full recording and transcription for each answer. Plus, we automatically surface key themes that emerge across all responses.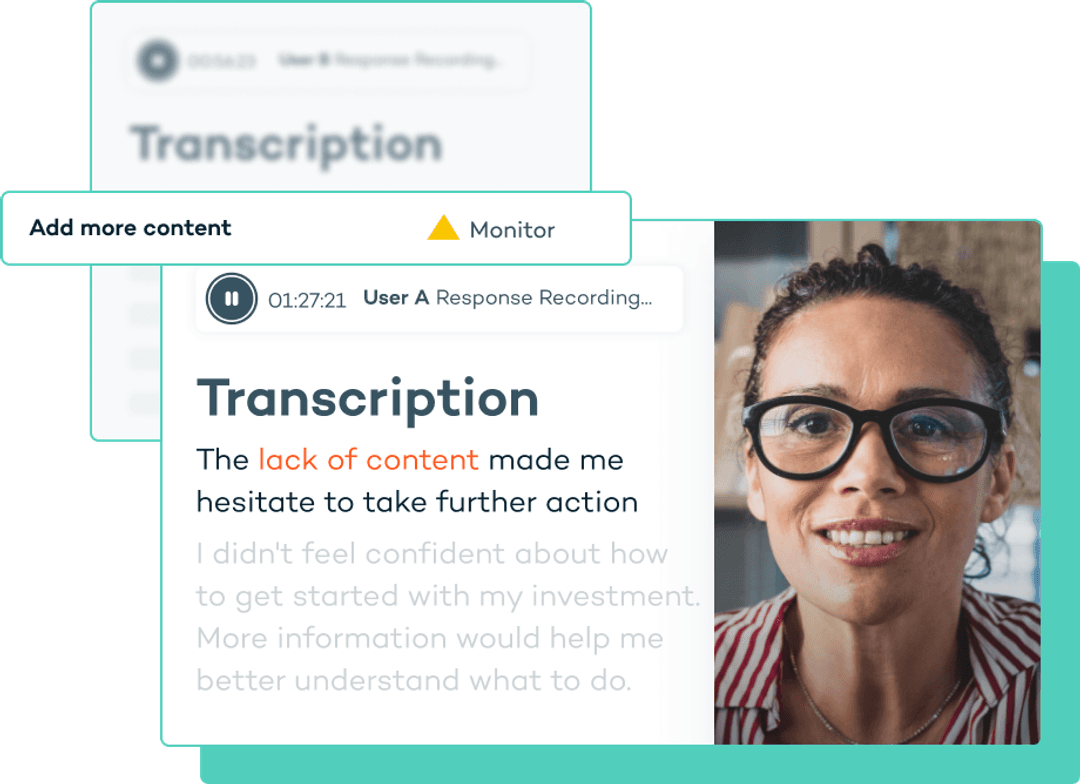 Trusted by the world's most customer-centric teams
Sprig helps product and research teams ensure user insights fuel every product decision.
Sprig helps us collect insights easier, faster, and more accurately than any other tool on the market, which allows us to build a better product for our users and ultimately grow our revenue.


Daniel Layfield

Growth Product Manager at Codecademy
Welcome to the new way of collecting user insights
Precise targeting
Choose your ideal participants based on their specific behaviors, events, user groups, time parameters, and more.
Video, text, and structured questions
Get all of your questions answered by including text responses, multiple choice selections, or likert scales in addition to video questions.
Automatic analysis
Receive analyzed transcriptions for each interview that highlights common response themes throughout your experiment.
Start interviewing customers in minutes. Seriously.
Set up your first video interview in under 10 minutes and receive automatically analyzed responses within hours.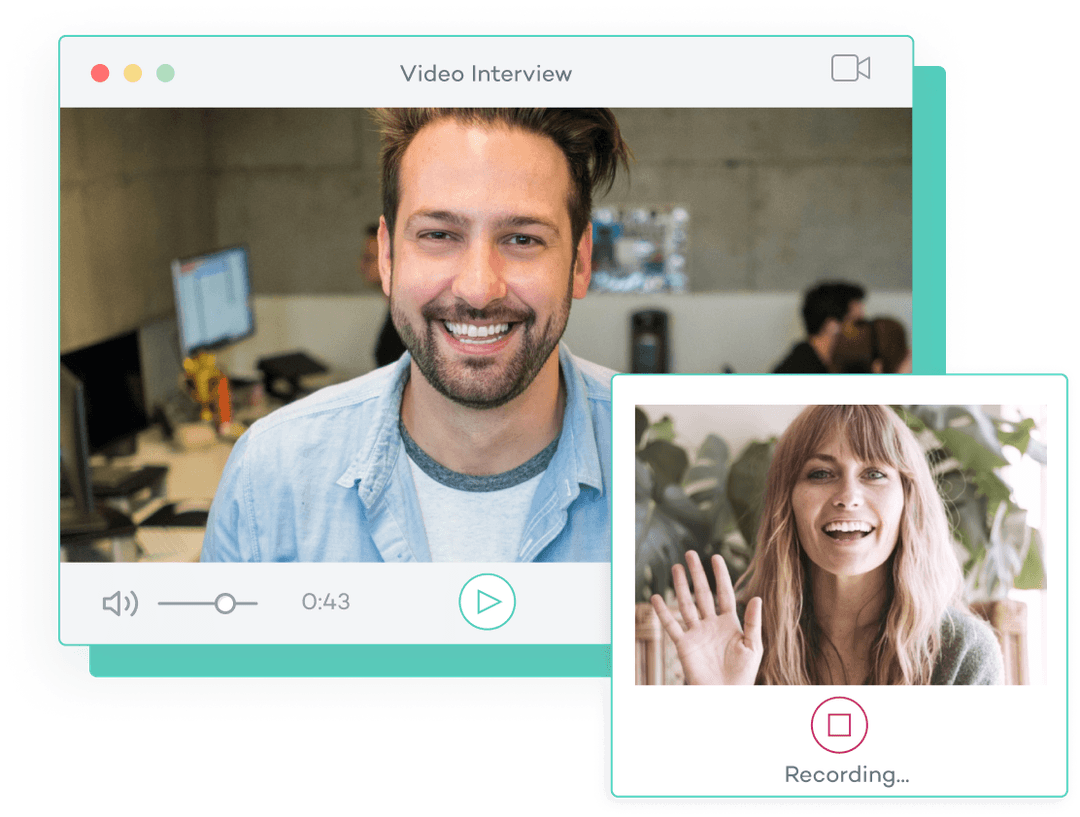 How can Sprig help you today?