SPRIG FOR USER RESEARCHERS
Get your team hooked on research.
Sprig helps your team to solve every problem with research by providing context-rich user insights at scale.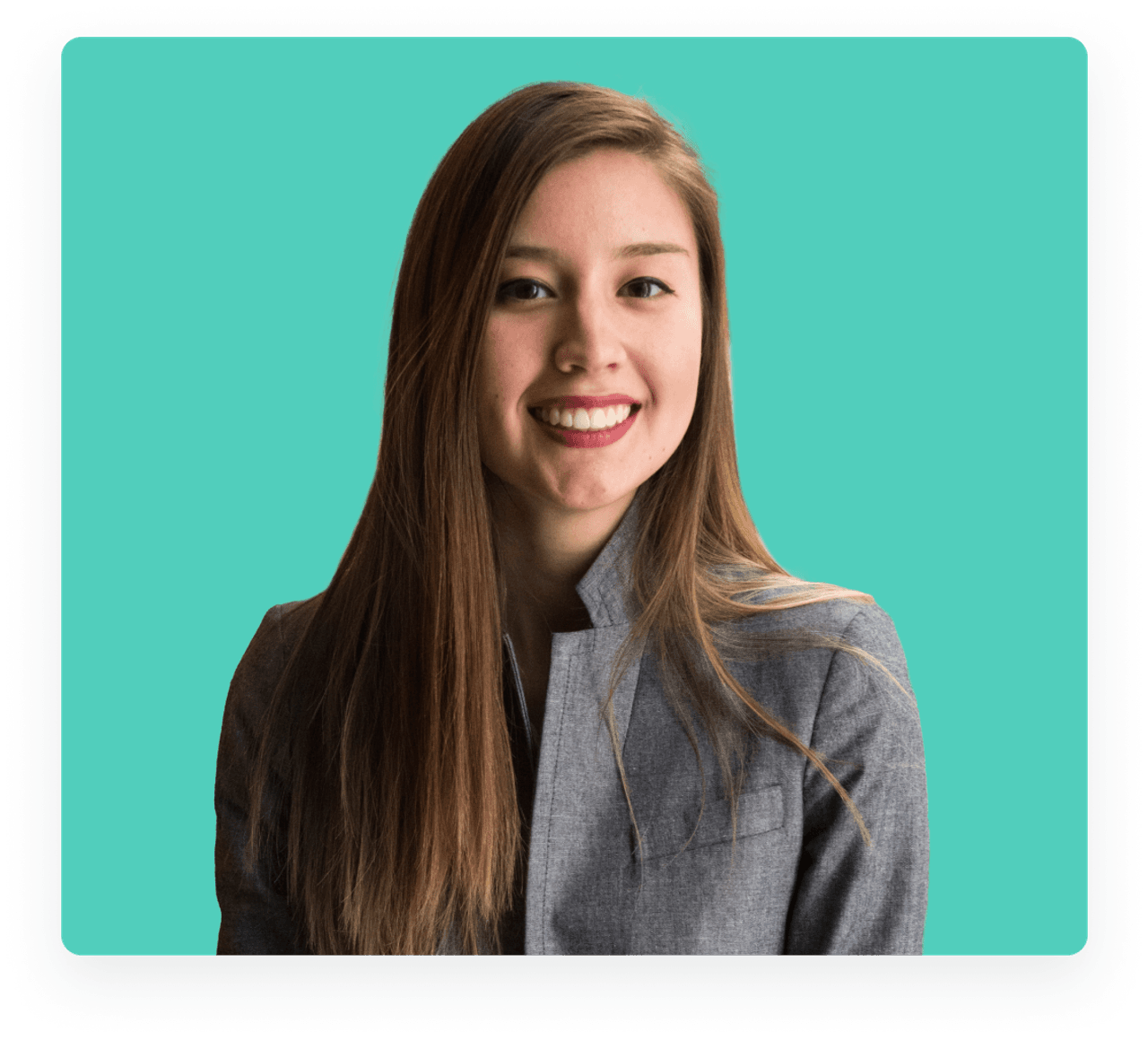 Don't just keep up. Get ahead.
You no longer have to choose between tactical research and longer-term studies. Sprig helps you get from question to insight in a few hours, so you can fulfill every request and spend more time on the research you love.
Sprig helps our Insights and Strategy team have a bigger impact across our organization. We're able to answer so many more questions with contextual user insights and elevate our practice.

Rie McGwier

User Research Lead at Stash
Make your research go further with Sprig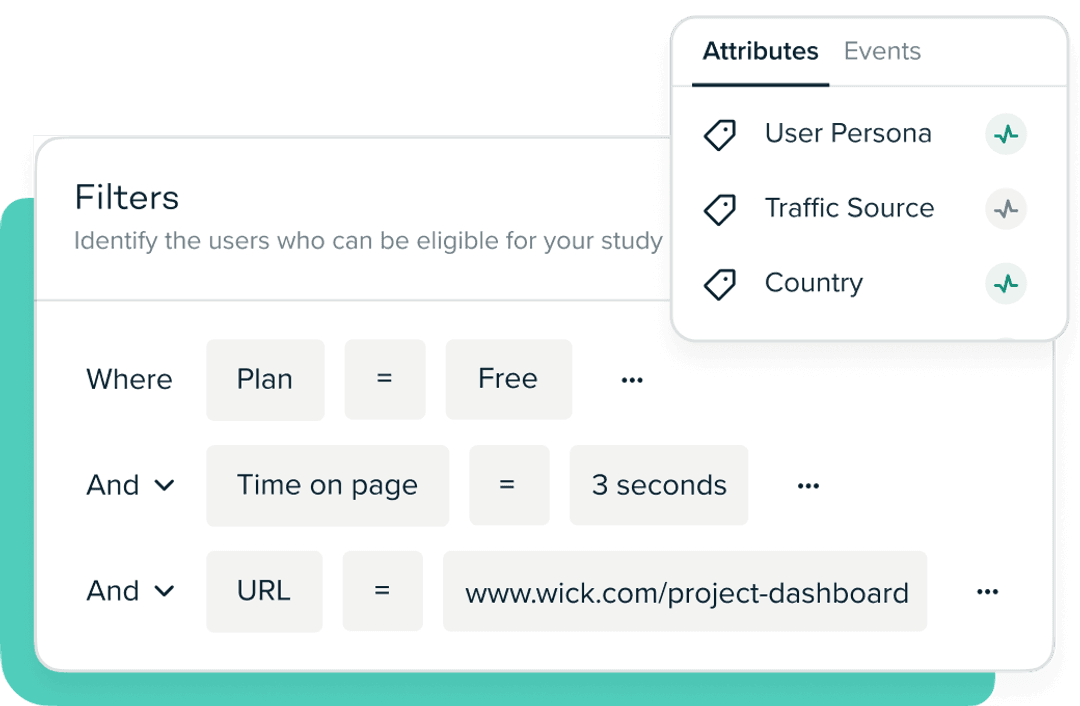 Connect with hard-to-reach users in minutes
Need to understand what users are thinking when they drop out of a critical, high-priority flow? These previously "unreachable" users are now at your fingertips with Sprig's targeted, in-context surveys.
The context you crave and can't get with other methods
Context is so important to user research. But authentically recreating experiences is hard to do. Sprig makes it easy to understand what users are thinking and feeling while using your product, giving you more reliable insights that inform the best experiences for users.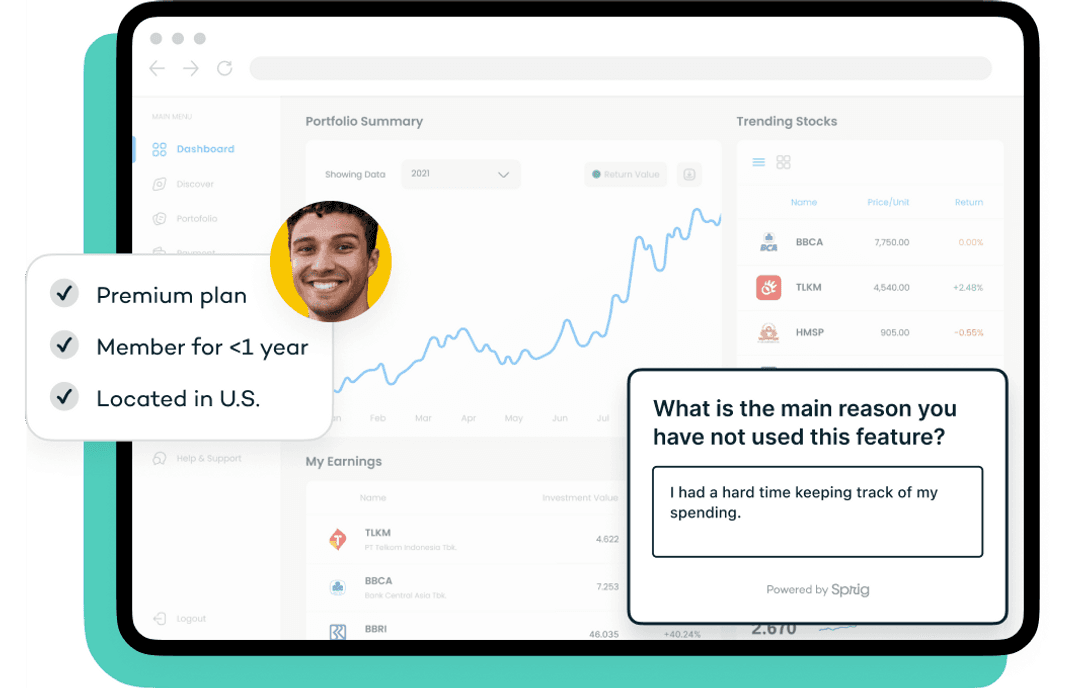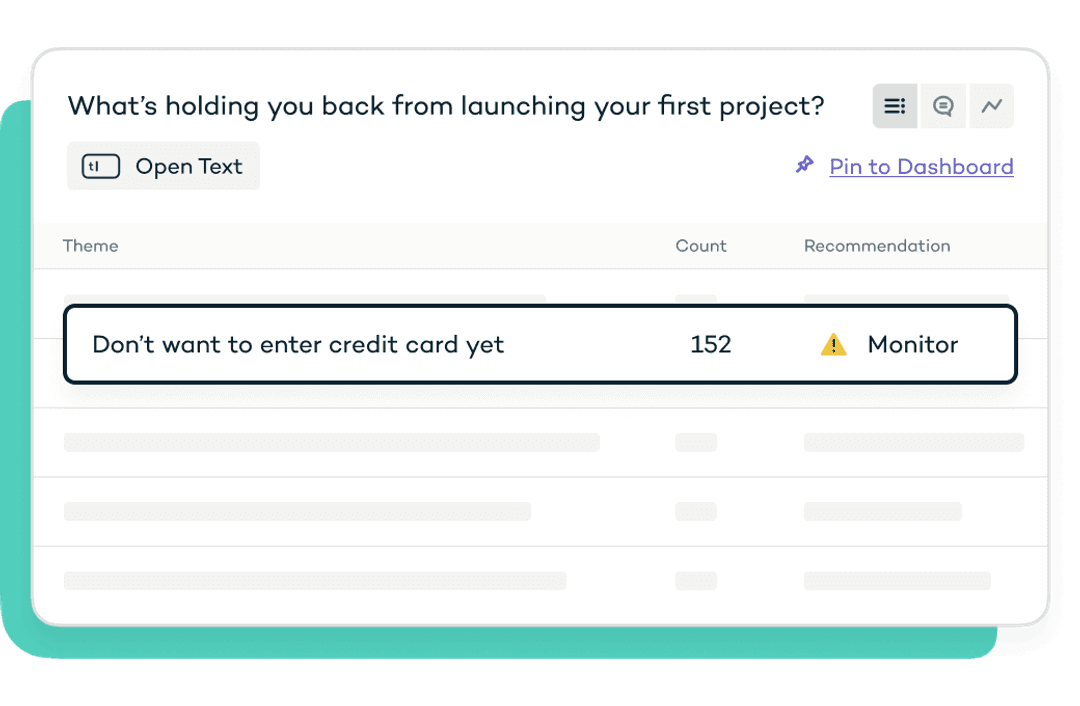 Scale your qualitative research program
Sprig is designed to enhance the qualitative research process. Hearing a theme emerge in qual sessions? Launch an open-text Sprig to collect and validate those insights at scale. Then use our proprietary AI (with a human in the loop) to identify patterns in your research and deliver unique response themes for each study.
Do more research in less time
Leverage Sprig to 10x your research insights without 10x-ing your moderated research sessions. Load up a Figma prototype, ask a series of questions, and let insights flow in while you tackle other projects.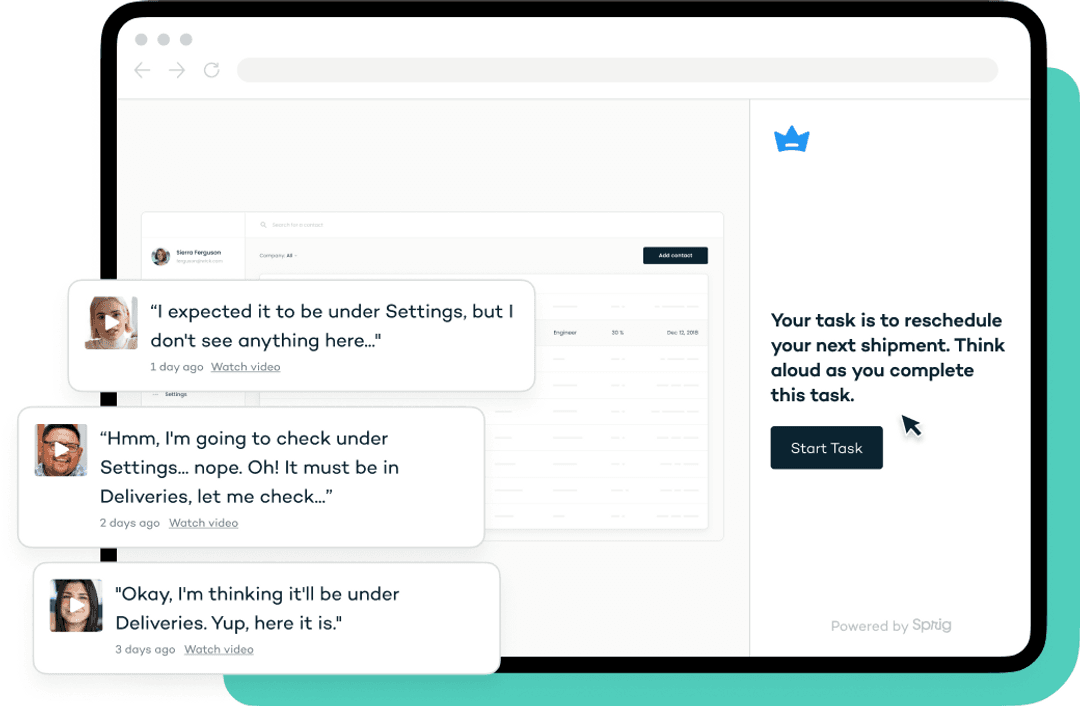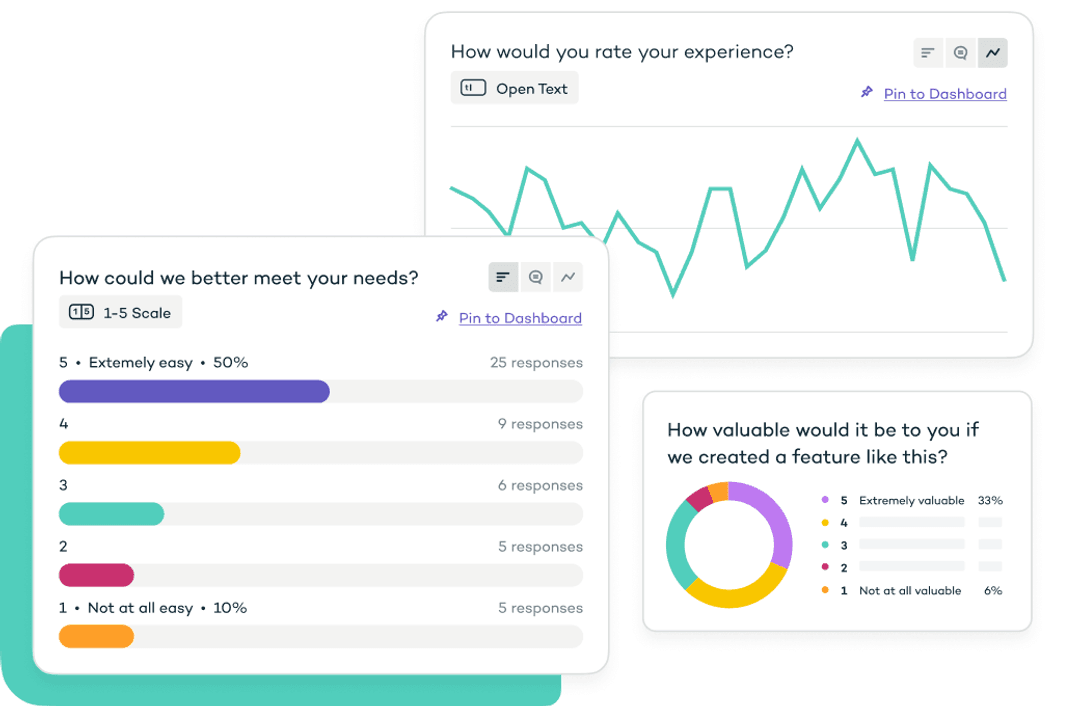 Keep a constant pulse on the user experience
Level up your research practice by building custom benchmarking programs that go beyond NPS and CSAT. Sprig's fast research cycle and intuitive dashboards mean you'll always have continuous insights to surface to decision-makers.
How Sprig helps user researchers build a research-driven culture
Use research to lead your business strategy—not the other way around

Conduct research early to minimize assumption-driven decisions. Make sure research drives every critical product decision by including Sprig studies throughout every phase of development.

More insights in less time so you can focus on strategic research

With Sprig, you get constant in-the-moment insights so you're able to focus your time and energy on longer-term strategic studies and conduct more research overall.

Gain visibility into the "invisible" parts of the user journey

Unlike other research tools, Sprig helps you uncover valuable insights in notoriously "invisible" moments throughout the user journey, including signup, onboarding, engagement, churn, and more.