Understand Perceptions of Your Brand
Learn how prospects view your brand.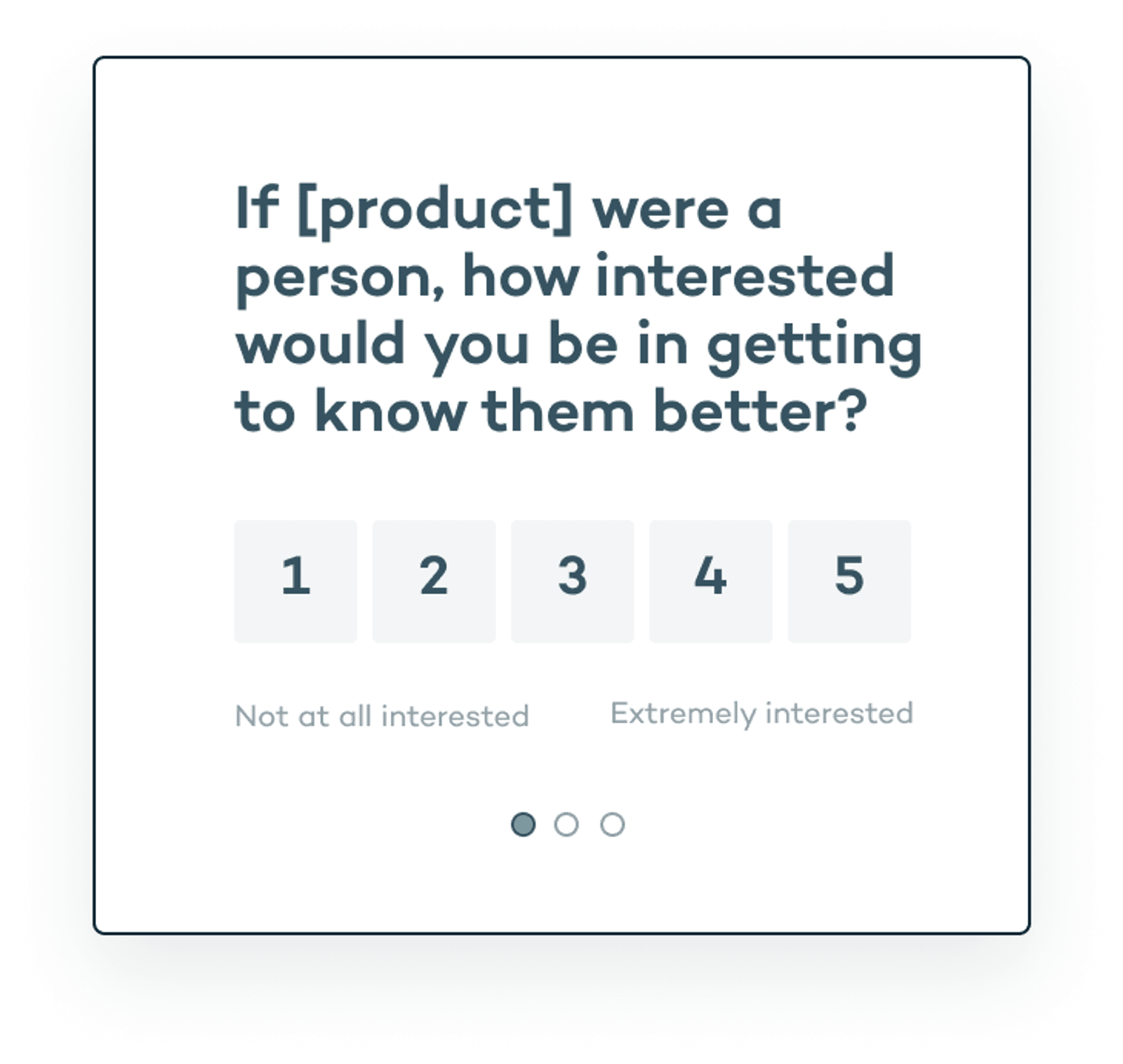 How to use the Understand Perceptions of Your Brand template
When to use
Use this microsurvey to learn how well your website reflects your brand or as an input into a brand refresh.

Who to target
Target visitors on your marketing site after 3+ page views.

What you'll learn
This microsurvey helps you understand your users' first impressions and how they would describe your product.

Designed by survey fanatic and customer experience advocate.
Allison Dickin, Head of User Research at Sprig