Understand New User Expectations
Learn how confident new users are and find ways to make them successful.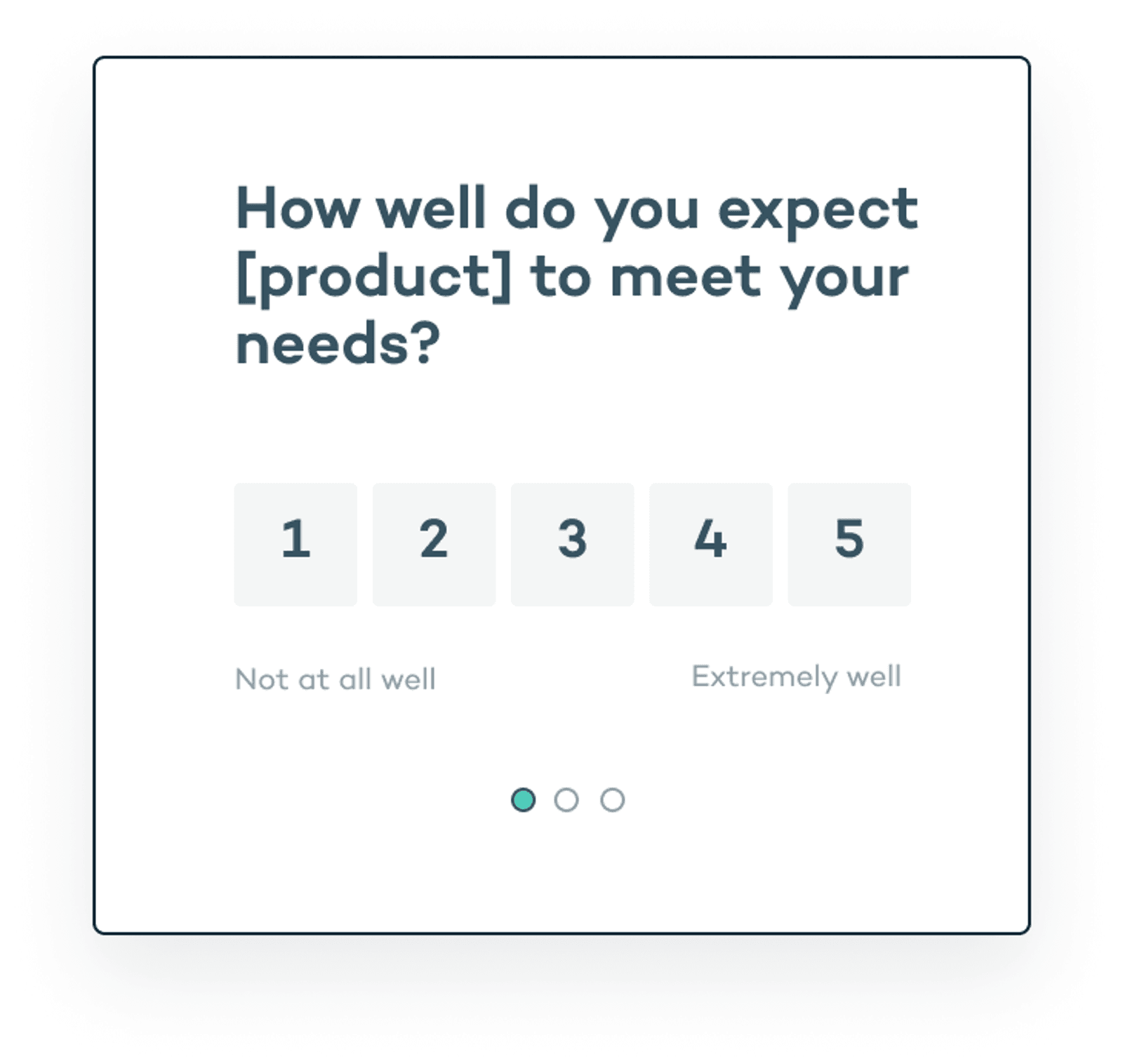 How to use the Understand New User Expectations template
When to use
Use this microsurvey to uncover opportunities to boost confidence in your solution and increase onboarding conversion.

Who to target
Target users immediately after they complete the signup process.

What you'll learn
This microsurvey helps you understand how well your users expect your product to meet their needs, and uncover any questions or concerns your users may have.

Designed by survey fanatic and customer experience advocate.
Allison Dickin, Head of User Research at Sprig