Static Prototype Test
Gauge user impressions of an updated experience and understand whether they feel it is an improvement over the current experience.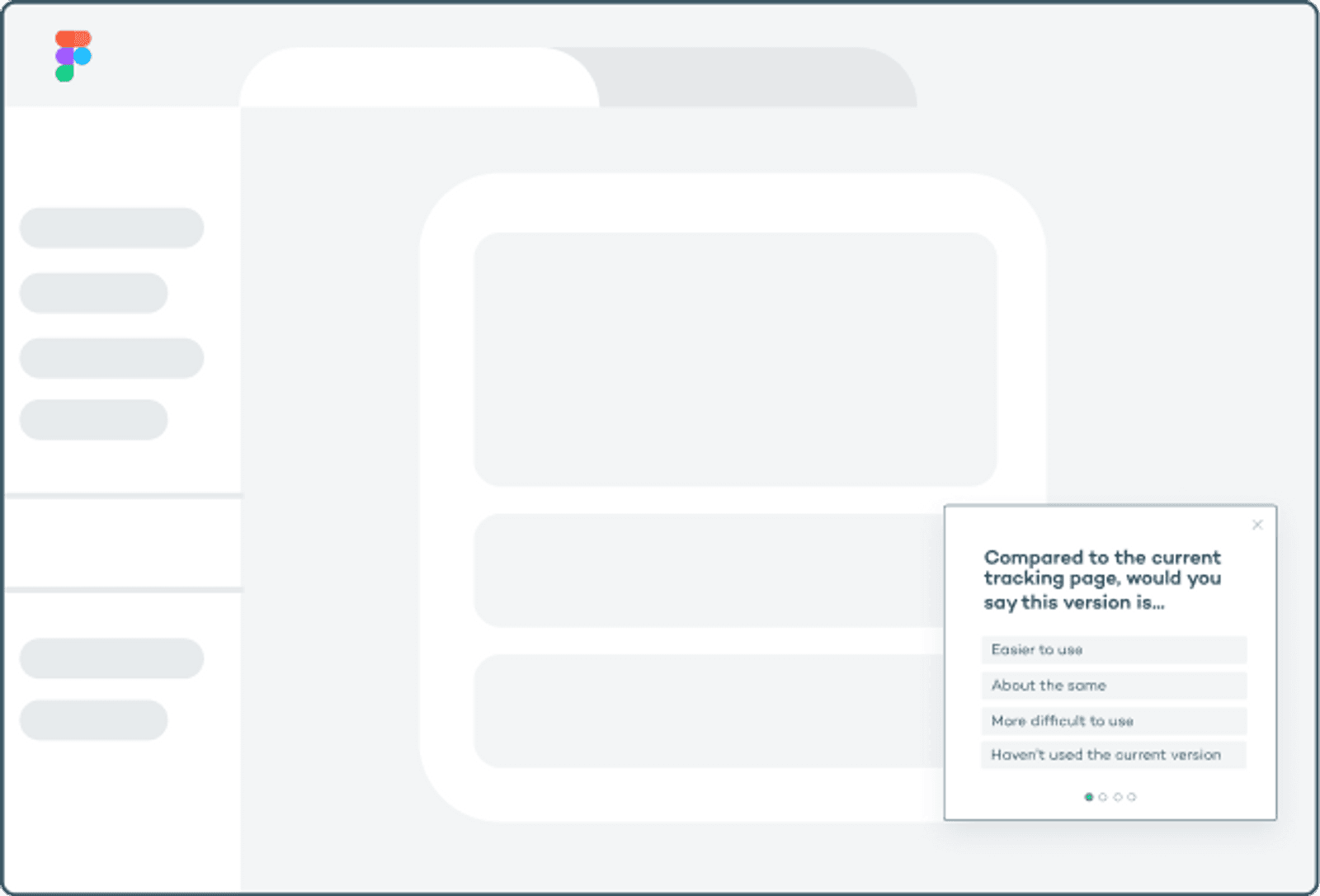 How to use the Static Prototype Test template
When to use
Use this concept test template in the early design stage to set the direction for the final design.

Who to target
If your prototypes are testing an improvement to an existing feature, target people who currently use that feature. If it is a brand new feature, target any active users.

What you'll learn
This concept test will help you get early design feedback and insight into what should be changed or included in the final design.

Designed by survey fanatic and customer experience advocate.
Allison Dickin, Head of User Research at Sprig