Recruit Participants Directly
Recruit interview participants while they are actively using a relevant part of your product.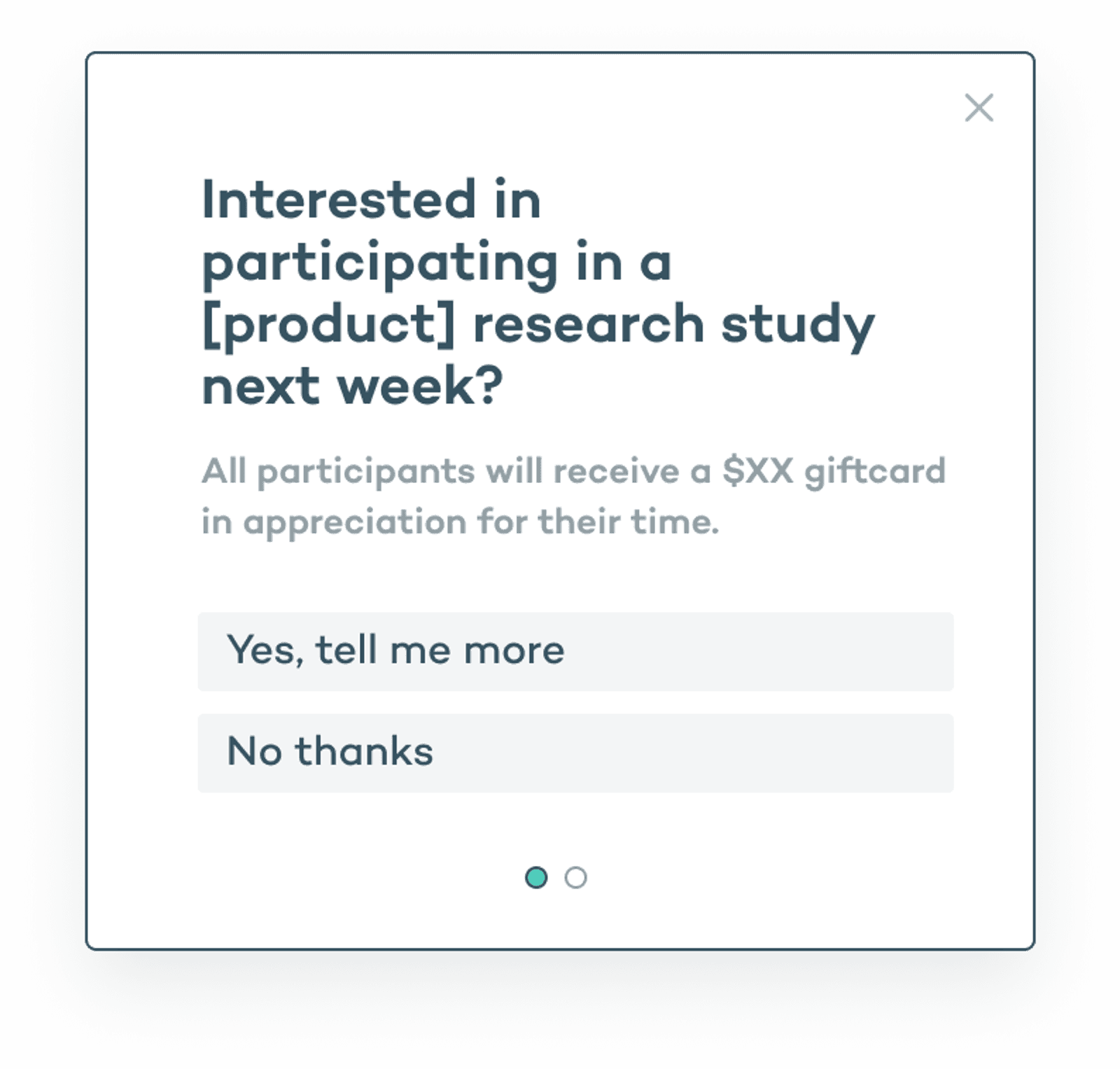 How to use the Recruit Participants Directly template
When to use
Use this microsurvey to identify, screen, and schedule qualified participants.
Who to target
Target users who meet your criteria for your research study.
What you'll learn
This microsurvey helps you recruit participants for a research study.

Designed by survey fanatic and customer experience advocate.
Allison Dickin, Head of User Research at Sprig