Prioritize Feature Development
Prioritize among a predefined set of potential product features to launch the most critical features first.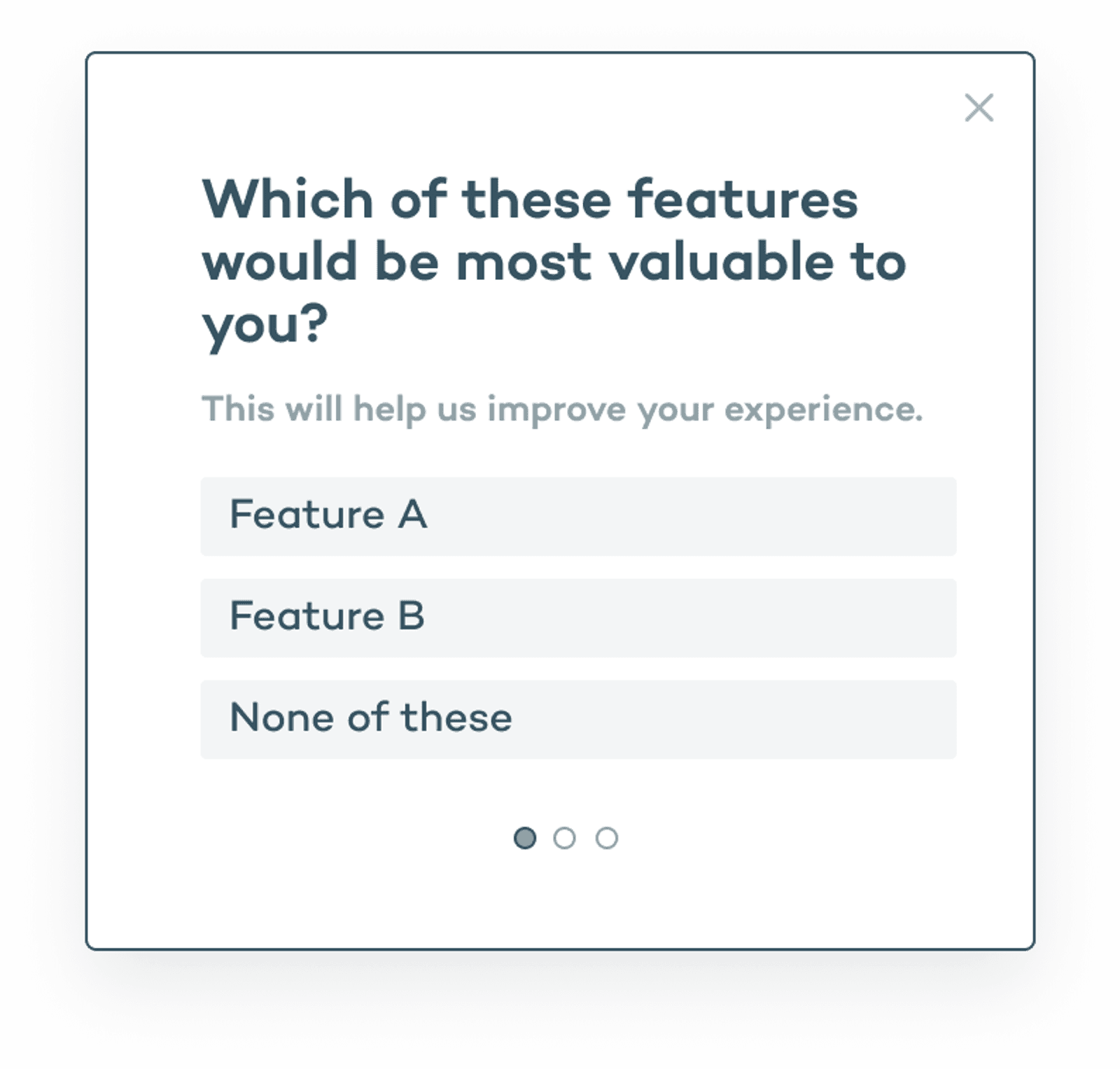 How to use the Prioritize Feature Development template
When to use
Run this microsurvey during product planning to prioritize initiatives for your roadmap.
Who to target
Target users who have substantial experience with the product or feature you are focused on (e.g., 5+ sessions or 30+ days since first use).
What you'll learn
This microsurvey helps you understand which features are most valuable to your users so that you can stack rank initiatives on your roadmap.
Designed by survey fanatic and customer experience advocate.
Allison Dickin, Head of User Research at Sprig