Messaging Test
See and hear participants' reactions to messages as they view them, and measure clarity, relevance, and appeal to help you choose the right message.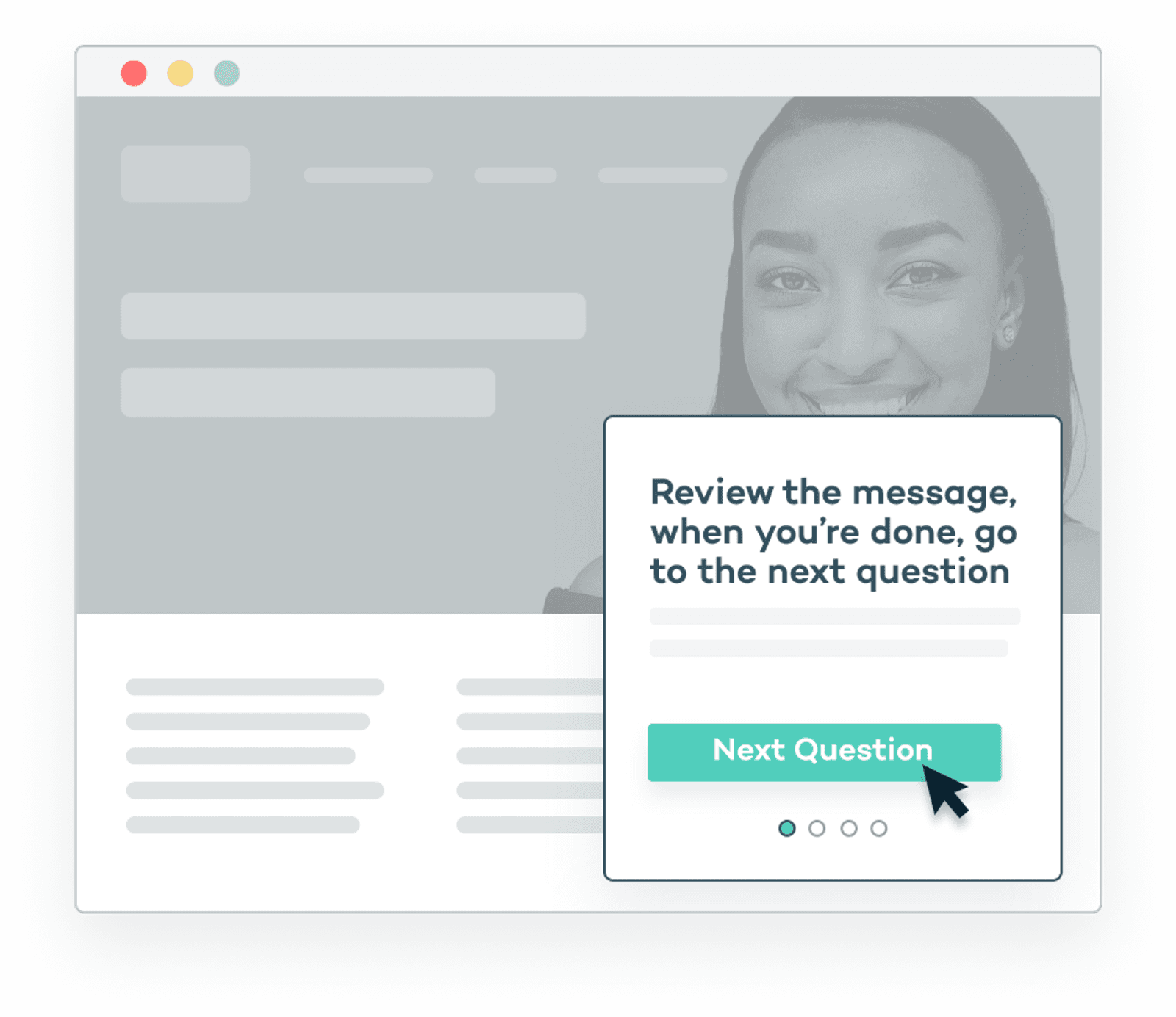 How to use the Messaging Test template
When to use
Use this concept test when developing new messaging for marketing, advertising, or in-product purposes.
Who to target
Target users who match the target audience of your message. This may be existing product users or website visitors who match a specific persona.
What you'll learn
The insights from this concept test will help you understand how your message resonates and identify any adjustments that need to be made.
Designed by survey fanatic and customer experience advocate.
Allison Dickin, Head of User Research at Sprig