Measure Problem/Solution Fit
Understand whether your new product or feature solves the problem you intended it to.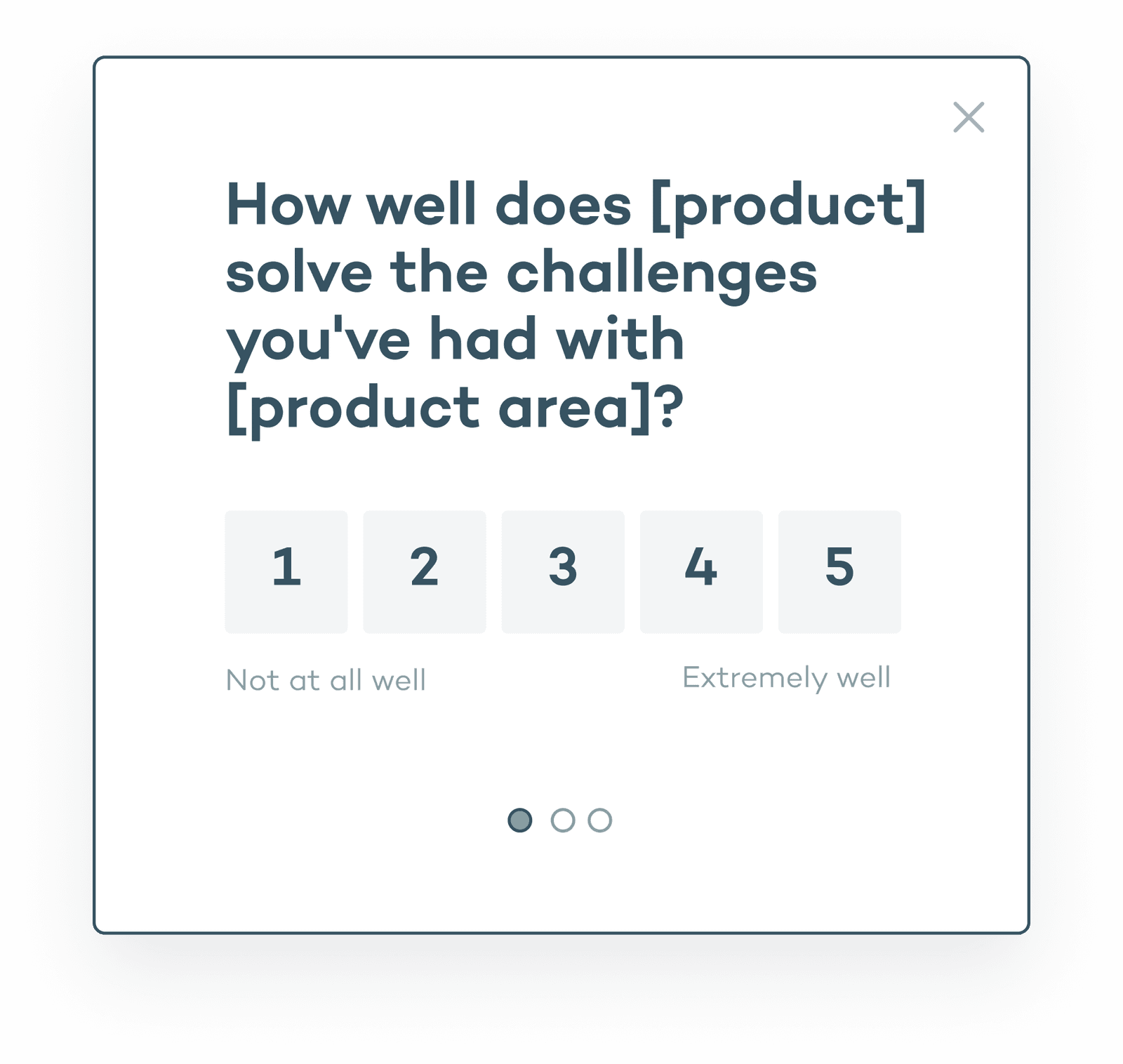 How to use the Measure Problem/Solution Fit template
When to use
Refine your value proposition and assess how close you are to a market-ready product.

Who to target
Target users 3-6 weeks after they first tried your new product or feature.

What you'll learn
This microsurvey helps you understand how well your product solves the challenges your users are having with a particular problem, and uncovers what you can do to better serve your users' needs.

Designed by survey fanatic and customer experience advocate.
Allison Dickin, Head of User Research at Sprig