Identify Visitor Goals
Understand what visitors are looking for on your site.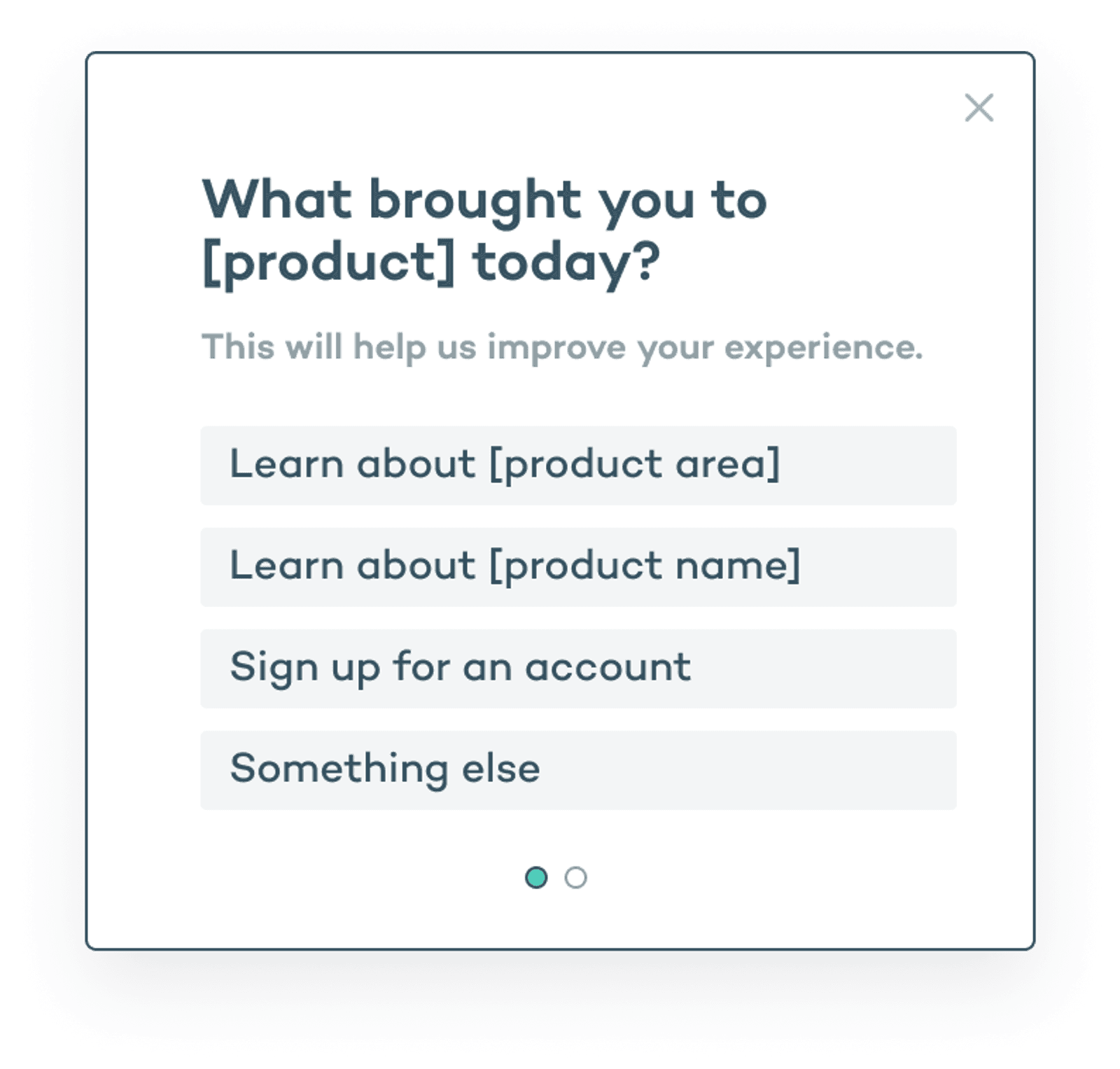 How to use the Identify Visitor Goals template
When to use
Use this microsurvey to ensure your content and messaging are successfully driving visitors down the funnel.

Who to target
Target visitors to your marketing site after 2-3 page views and 10 seconds on a page.

What you'll learn
This microsurvey helps you understand the reason why users came to your product.

Designed by survey fanatic and customer experience advocate.
Allison Dickin, Head of User Research at Sprig