Identify Your True Competitors
Learn what other solutions are in your visitors' consideration set and toward messaging accordingly.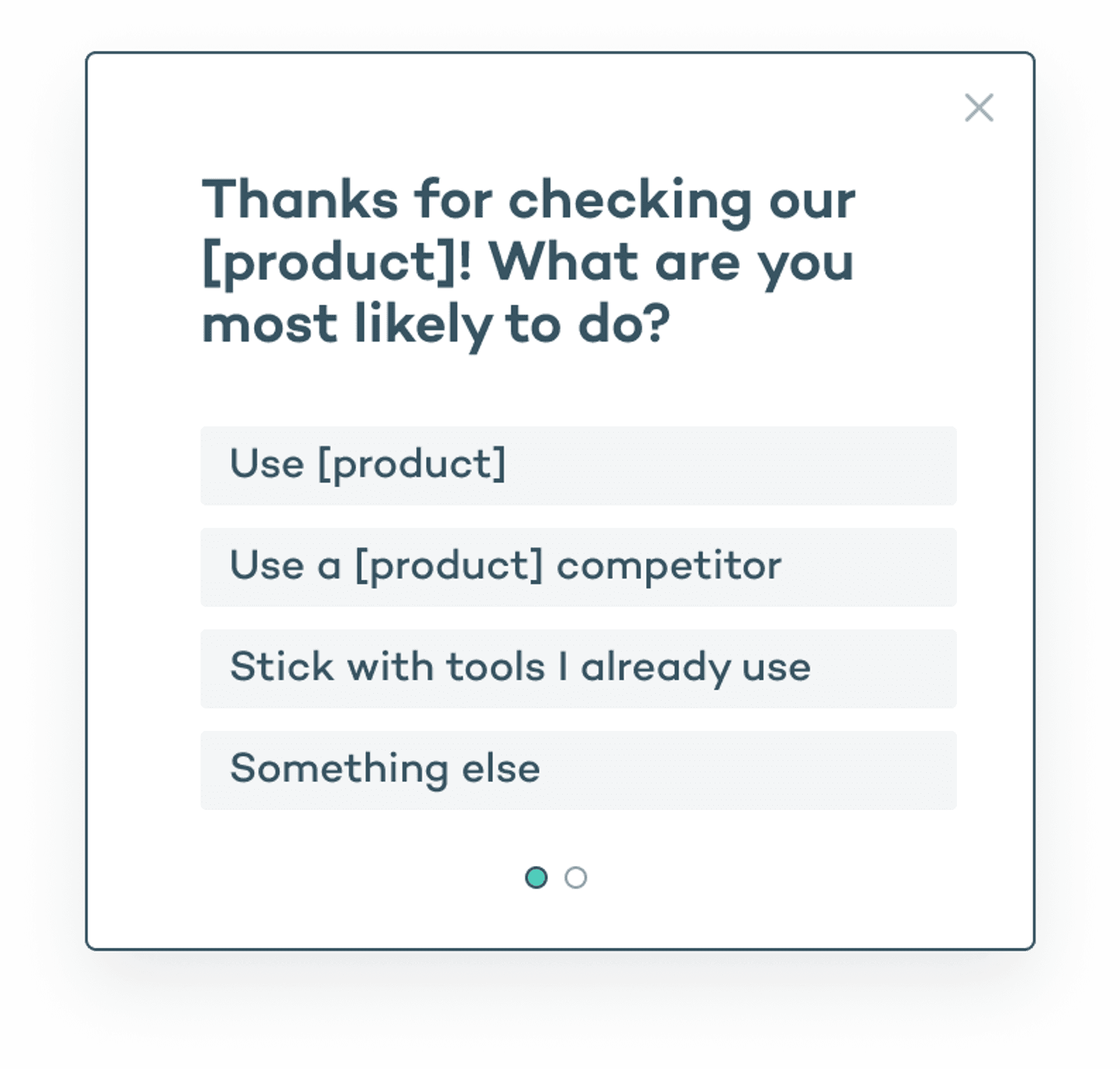 How to use the Identify Your True Competitors template
When to use
Deploy this microsurvey to identify your biggest competitors, whether they are similar products or something totally unexpected.

Who to target
Target visitors on your homepage or marketing site that have not created an account. Send the microsurvey after 2+ page views and at least 10 seconds on a page to ensure they have had time to evaluate your messaging before answering.

What you'll learn
This microsurvey helps you better understand who to set yourself in opposition to. The companies you see as competitors may or may not be the same ones your visitors do, and understanding this can play an important role when crafting the right message.

Designed by survey fanatic and customer experience advocate.
Allison Dickin, Head of User Research at Sprig