Build Your Product Roadmap
Uncover unmet user needs and prioritize them quickly.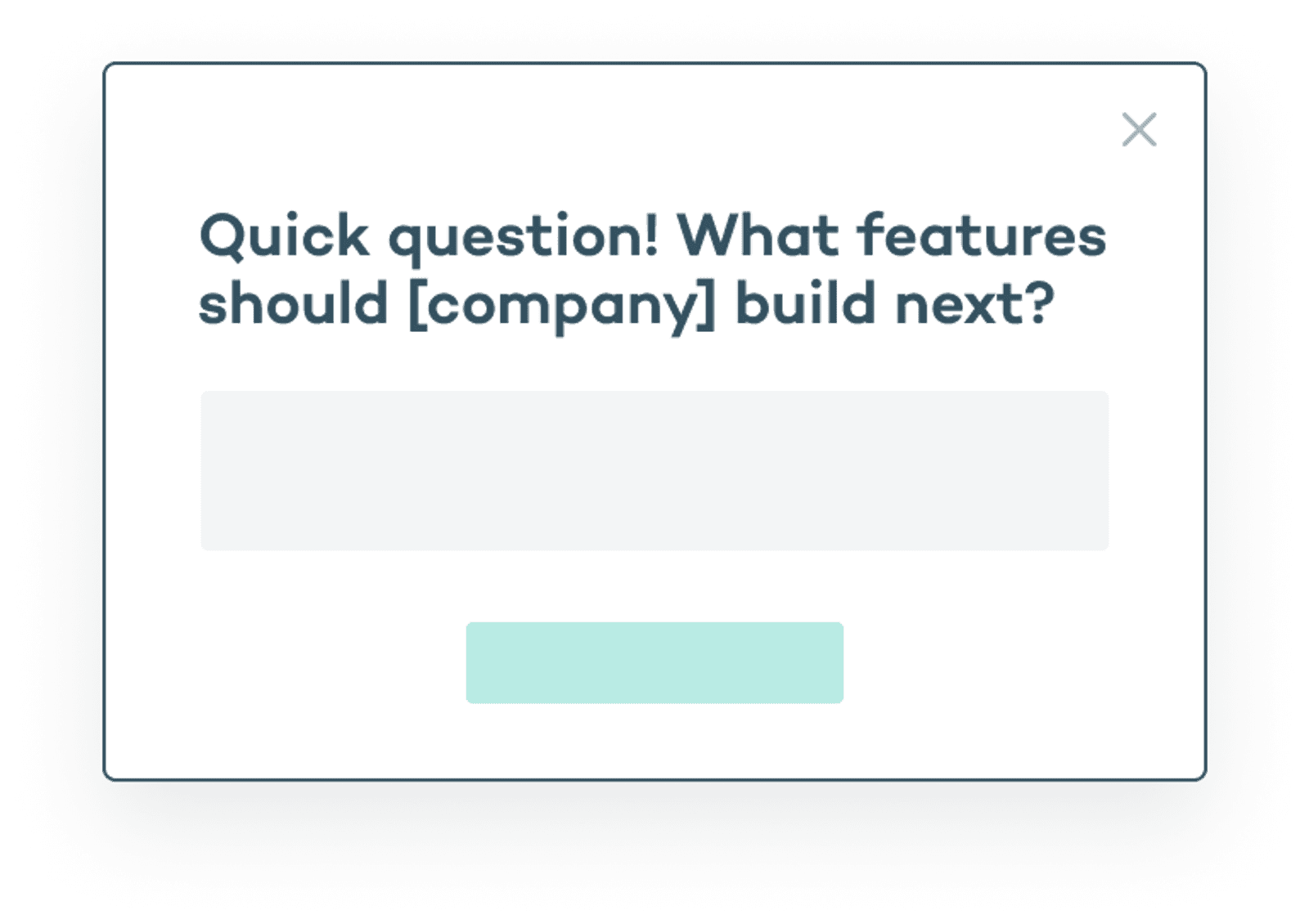 How to use the Build Your Product Roadmap template
When to use
Use this microsurvey during planning periods to surface new opportunities and prioritize unmet needs.

Who to target
Target users after they've spent considerable time with your product (min 30 days since signup) so they can provide informed feedback.

What you'll learn
This microsurvey helps you understand what features your users would like you to prioritize and build next.

Designed by survey fanatic and customer experience advocate.
Allison Dickin, Head of User Research at Sprig