2+ Prototype Test
Choose from a range of potential directions. See and hear participants' reactions to each concept as they view them, and measure usefulness, ease of use, and visual appeal of each option.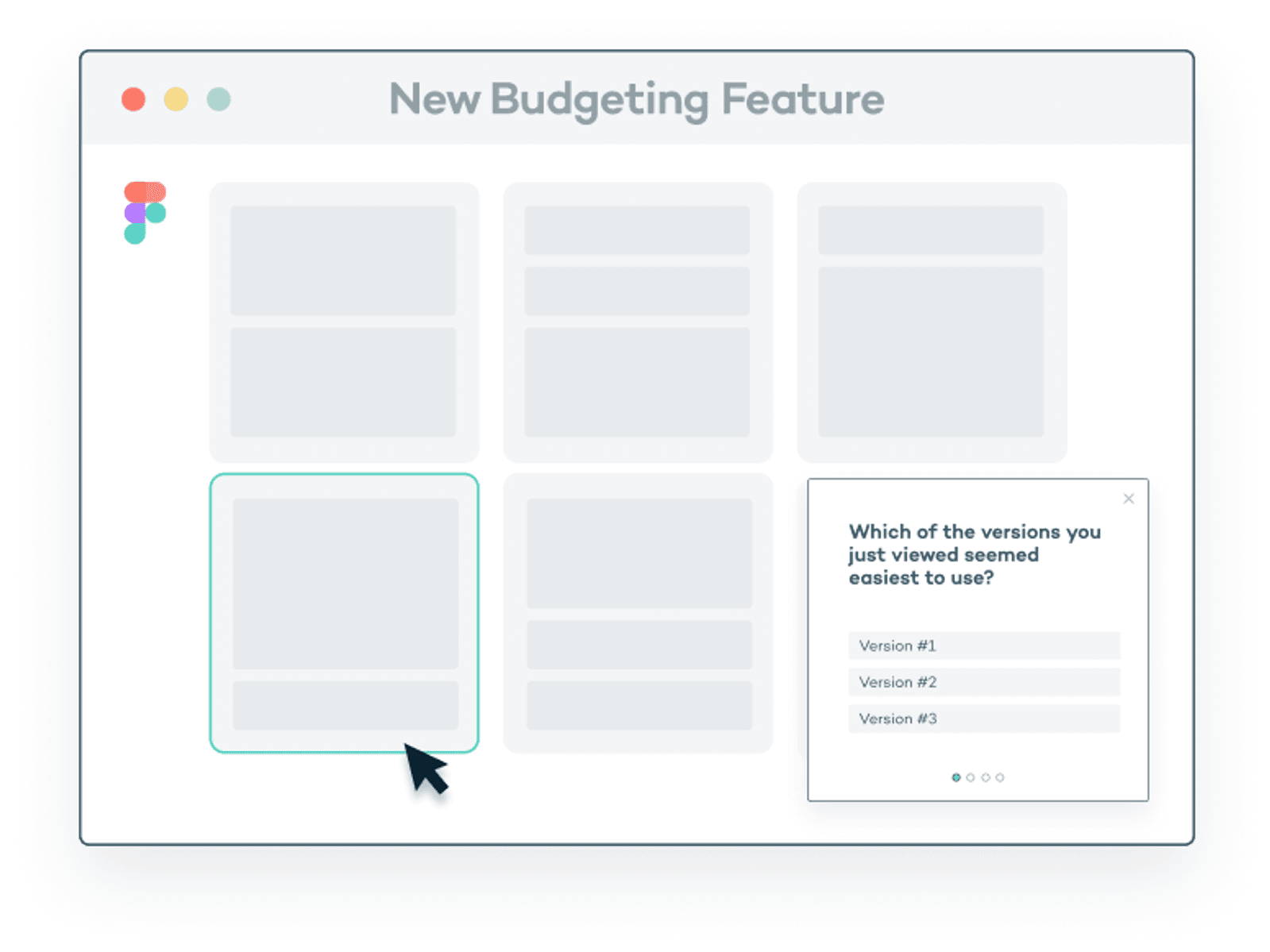 How to use the 2+ Prototype Test Template
When to use
Use this concept test template when you're exploring a variety of design directions and need to narrow down your focus.

Who to target
If your prototypes are testing an improvement to an existing feature, target people who currently use that feature. If it is a brand new feature, target any active users.

What you'll learn
This concept test will help you narrow your design focus with insights on overall usefulness and ease of use for each option.

Designed by survey fanatic and customer experience advocate.
Allison Dickin, Head of User Research at Sprig