SPRIG FOR PRODUCT MANAGERS
Do more research. Build better products.
The best products are designed around real needs. Sprig helps you fuel every product decision with valuable user insights.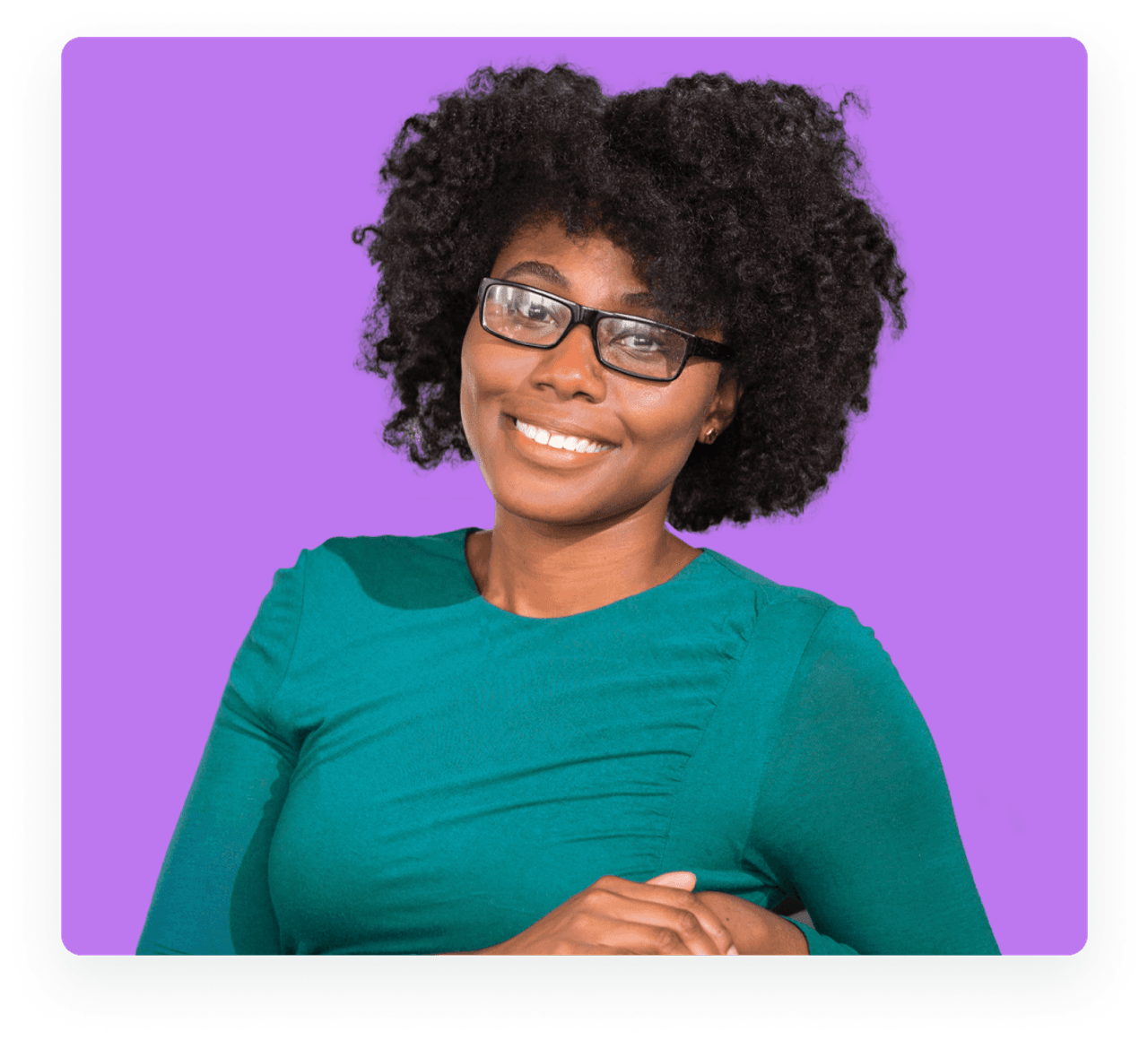 Research as fast as you ship.
You know that research is valuable, but you don't always have time to wait. Sprig produces bite-sized insights when you need them to answer the "why" behind user behavior.
Sprig is truly magical! My researcher and I had a question, and we were able to put together a Sprig and get insights within a day.

Elynn Lee

Product Manager at OpenDoor
Turn users into loyal customers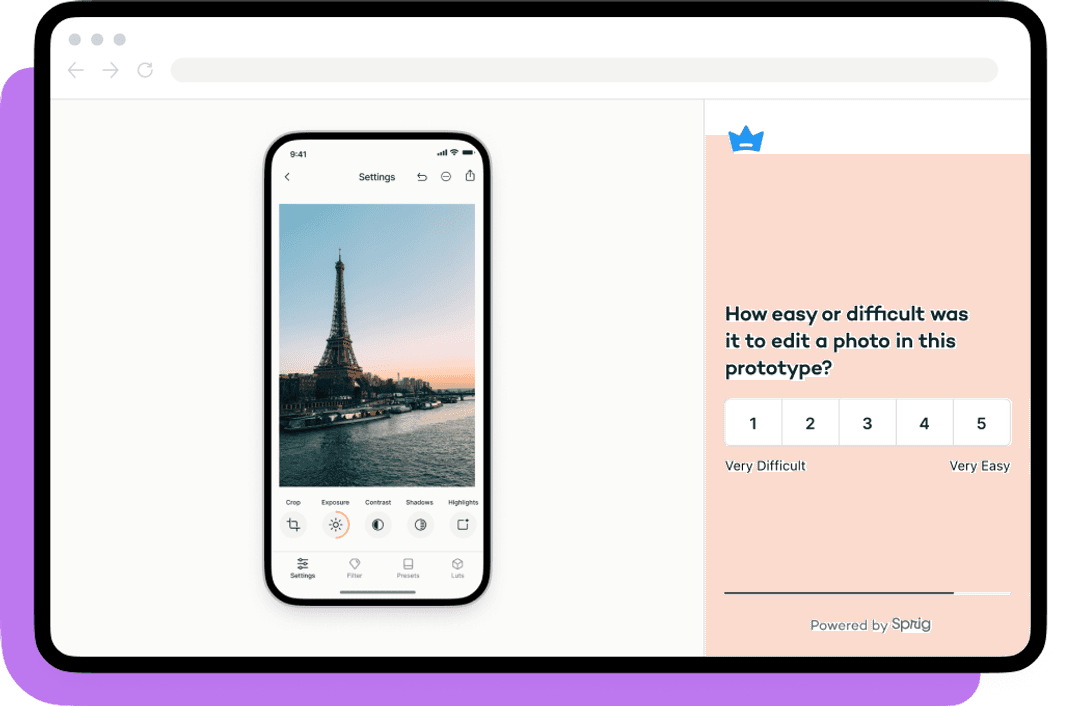 Get your product right the first time
Sprig makes it easy to research everything so you don't have to rely on assumptions. Delight your users by testing concepts and prioritizing the right features before you build them.
Understand the "why" behind user actions (or inactions)
Sprig's in-product surveys with self-serve targeting can help you quickly understand why users are dropping out of critical flows or not engaging with specific features.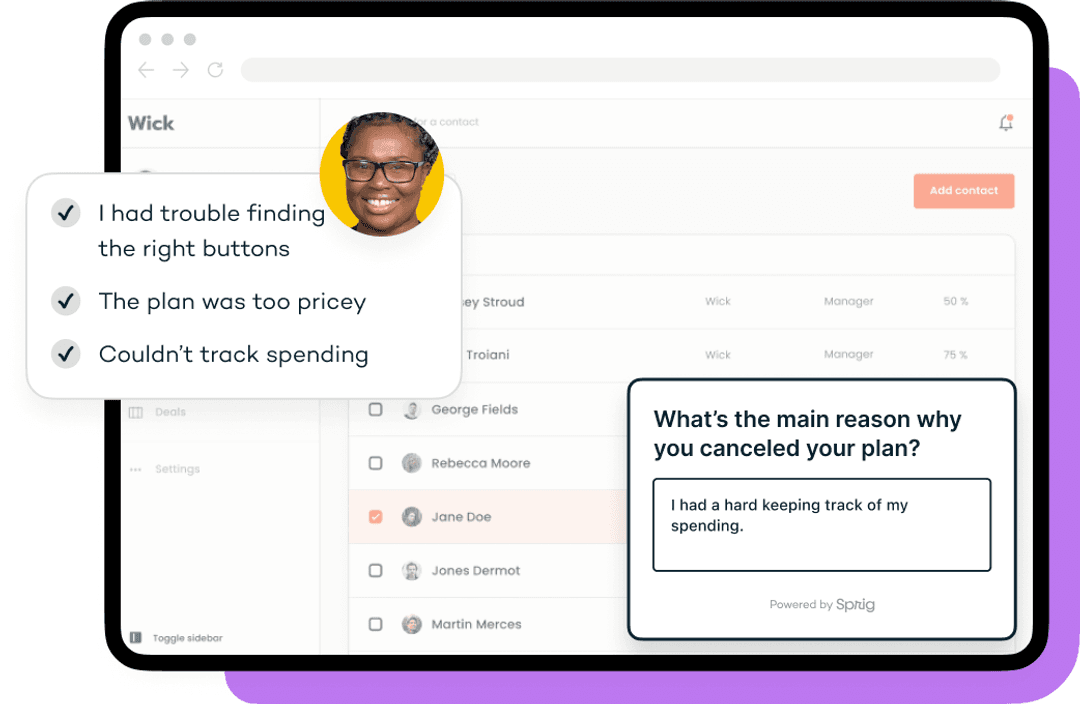 Quantify your qualitative data
Find customer pain points quickly. With Sprig, you'll get thousands of open-text responses, automatically grouped by theme, to understand what's driving user actions.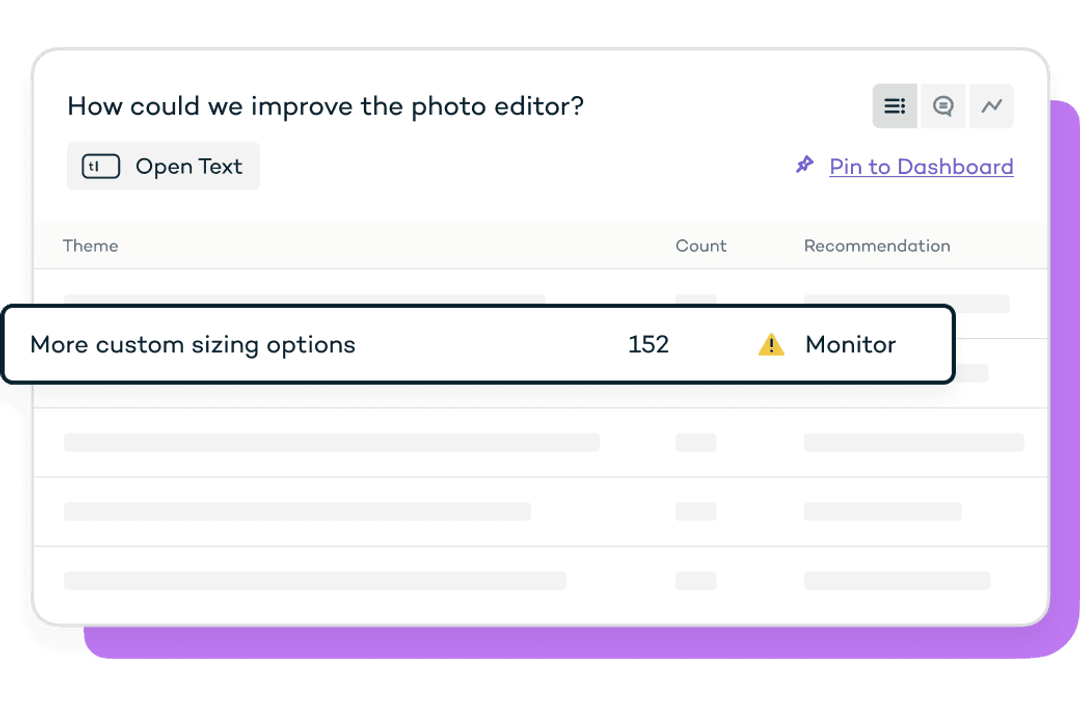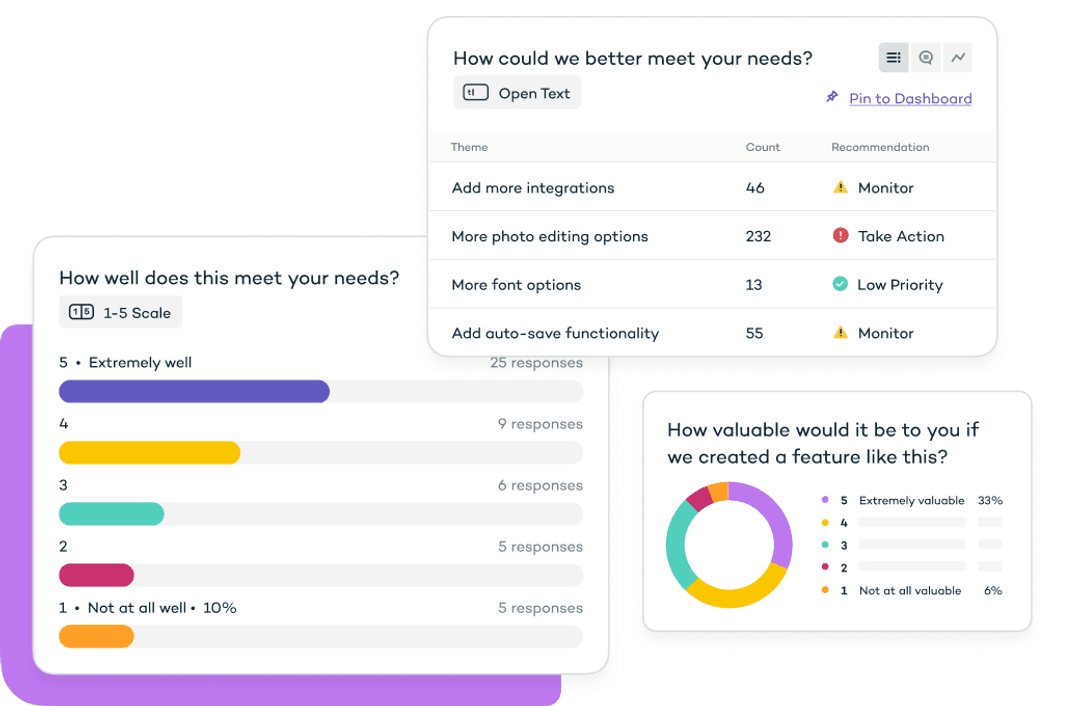 Boost growth and inspire loyalty
You can only improve what you can measure. Sprig helps you learn from your users at scale, fine-tune according to their preferences, and make them fall in love with your product.
Get started faster than you can say "agile"
Sprig's simple install and self-serve targeting will have you researching in minutes, without bothering your eng teams with each study. Send your data anywhere with our integrations and RESTful API.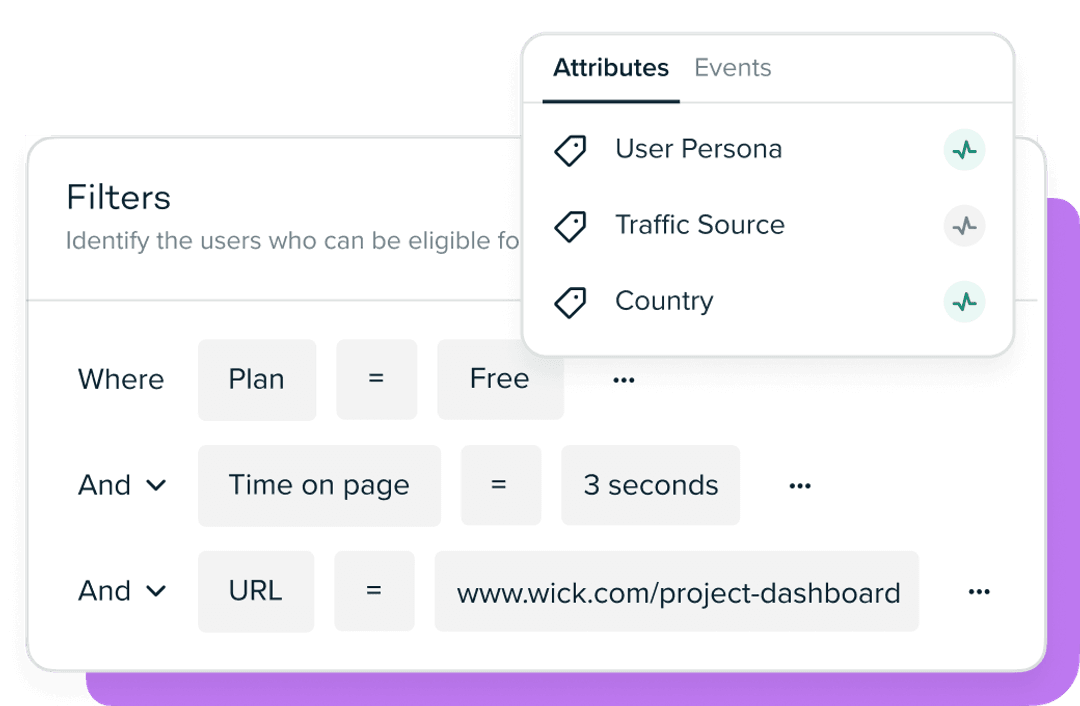 Sprig makes it easy to obtain timely, relevant responses. We've gained incredibly valuable insights to guide our product development process.

Lillian Zuo

Group Product Manager at ClassPass
Use Sprig to run more studies and design better products.