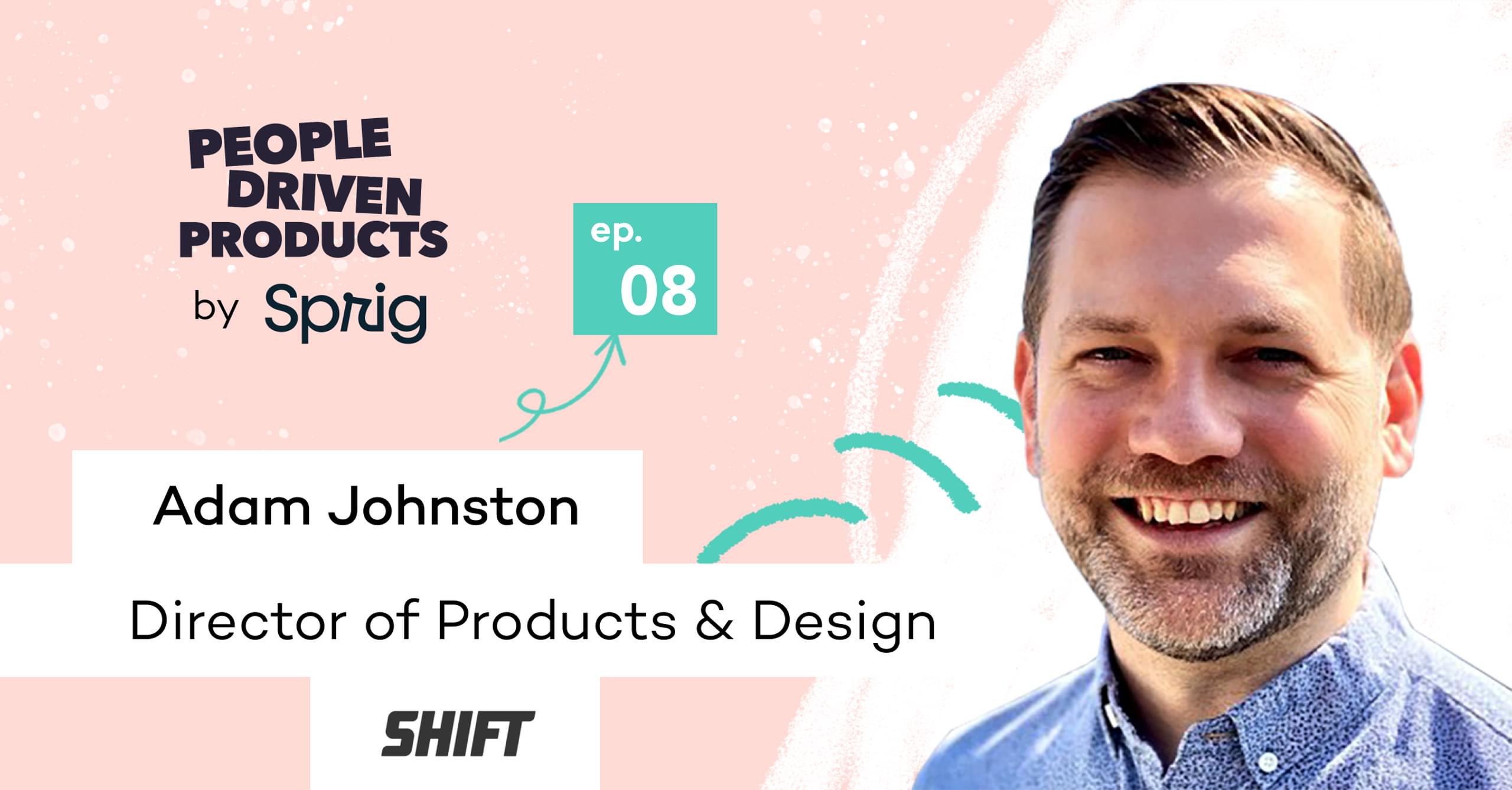 In this episode of People Driven Products, Product and Design Director at Shift, Adam Johnston, talks about how he is driven by empathy — both for customers and his employees. His goal is to transform the car-buying experience by highlighting the customer perspective and adapting to the needs of those he works with.
About the Episode
Adam Johnston is not a car guy.
Yet, two-and-a-half years ago he took on the job of Director of Product and Design at Shift, an e-commerce platform for buying and selling used cars. Adam was drawn to the position and company because of its vision — making car buying and owning a simple and trustworthy process for everybody.
It's that customer-focused philosophy that Adam carries with him in every meeting he attends. A few people had product management job titles at Shift when Adam began but all had been field promoted into the positions. So when he joined the company, the question was: how do you take an organization that has never really had a strong product management perspective and create space for a true product management process?

Today, the product management team at Shift is about 12 people strong.
For Adam, building relationships, which ties back to that customer-focused philosophy, is central. From getting on Zoom calls with customers to customer surveys, Adam says getting that customer feedback is crucial to understanding the "why" and ensuring Shift's marketing works.
Building on relationships, Adam says learning about human-centered design has been the most useful item in his toolbox. Leading with empathy, learning why his customers want what they want or why his team has certain goals, leads to more effectiveness and productivity.
"I need to understand where they're coming from the same way that as a product manager or as a designer, I need to understand my user because I'm going to create things that if I don't understand them and what they need, the things I create aren't going to be effective," he says on the podcast.


Get the best content on UX research, design, and product management delivered to your inbox every week.