User Database
Think of Sprig as your research HQ—a central hub where you can track and manage all of your participant interactions and associated information.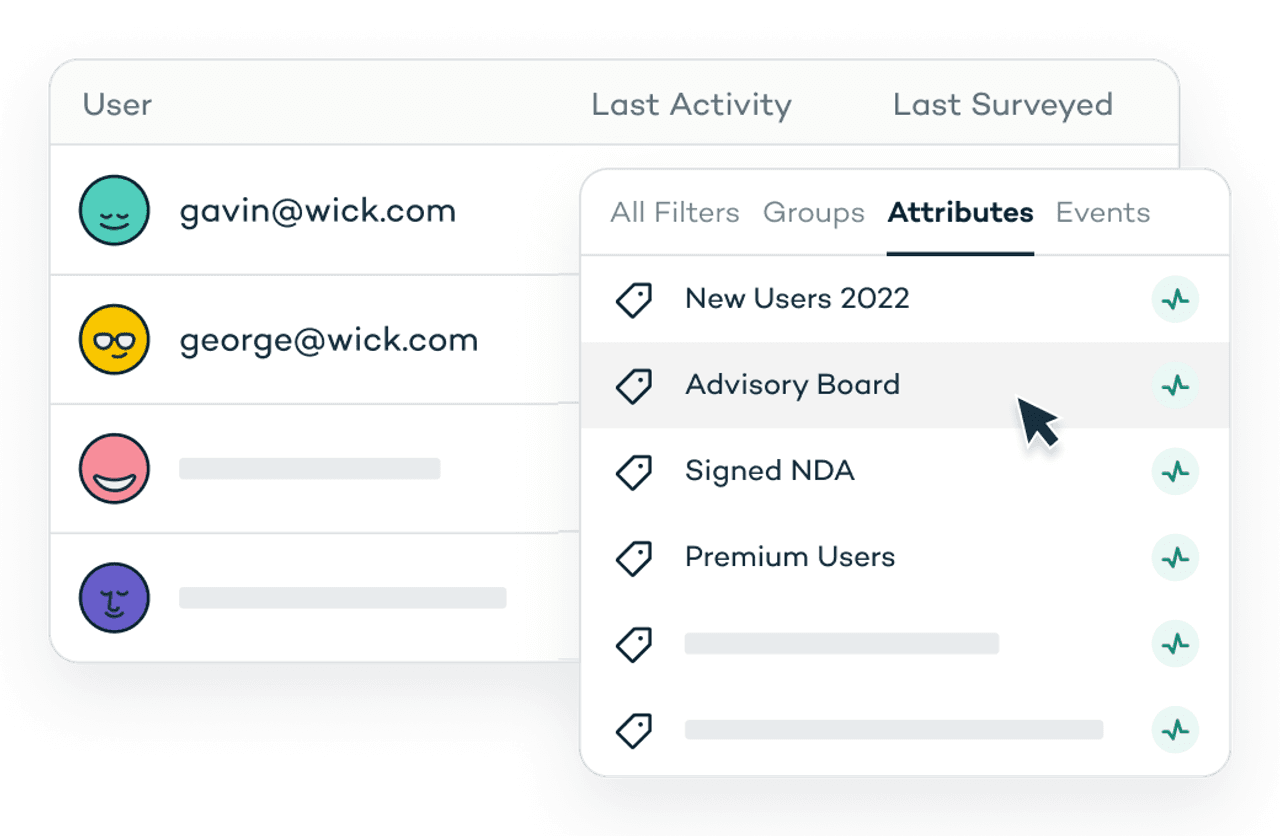 Conduct research, gather insights, and manage your user data all in one place
Sprig's user database helps you keep tabs on your research interactions, stay compliant, and achieve higher-quality research with advanced targeting.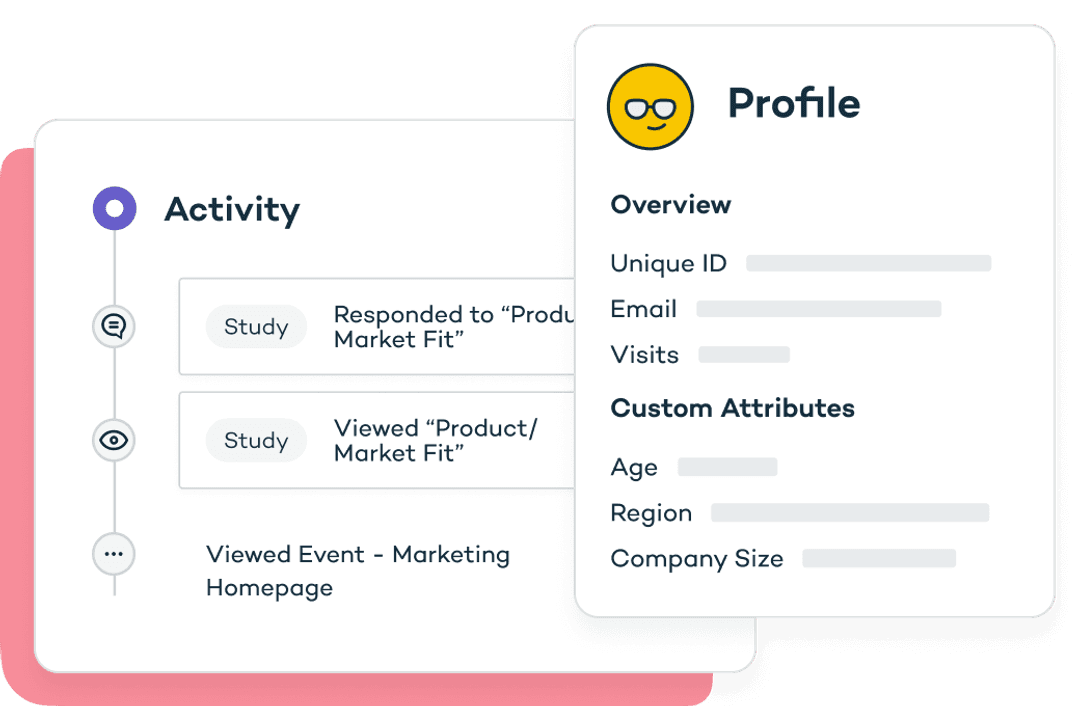 Track, search, and see every user interaction
See a full timeline of interactions, responses, and qualifying attributes for each participant in order to track patterns between people and insights and take action on responses.

Access your entire, up-to-date audience at any time directly within Sprig
Connect Sprig with your customer data platform to get a consistent flow of customer data, and quickly visualize and target your available audiences for different studies.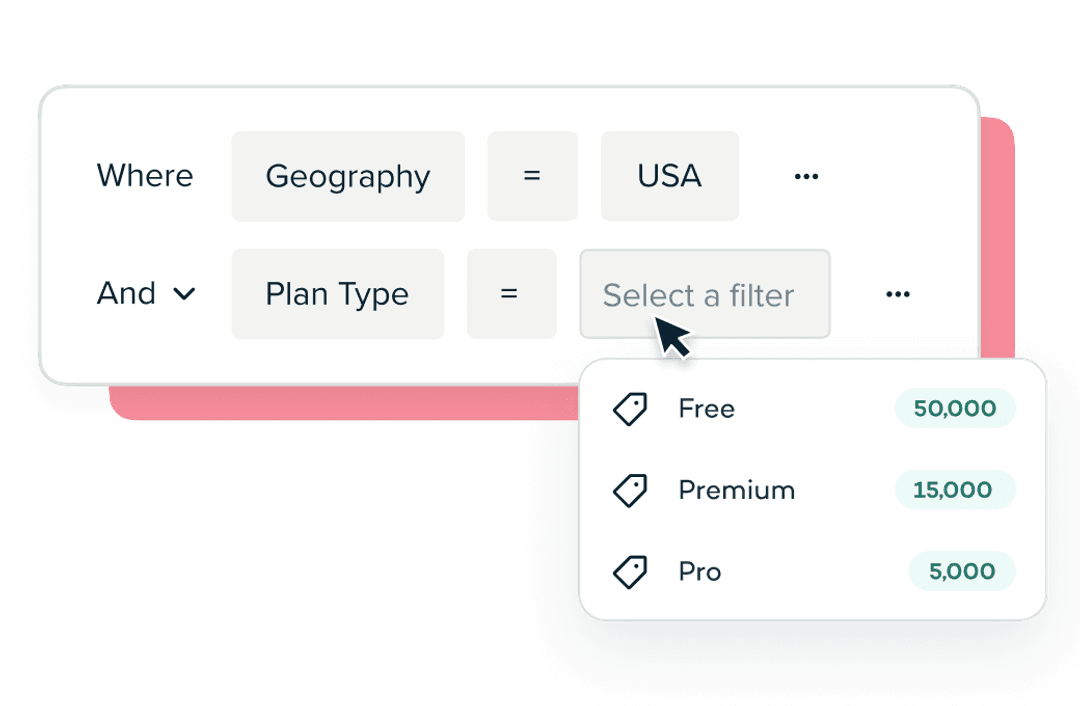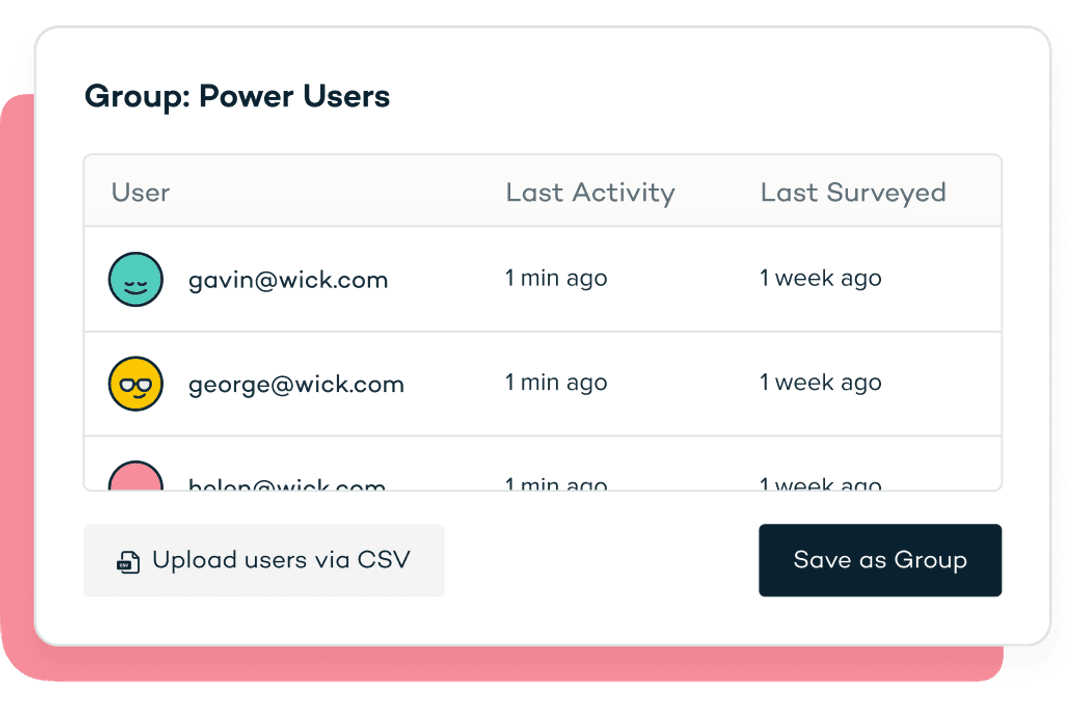 Create custom research cohorts to get insights with just a few clicks
Easily gather feedback and insights from specialized groups of people (like advisory boards, investors, power-users, etc) without the hassle of building a new list each time.
Maintain data governance & user privacy
Protect the privacy of your users by assigning randomly generated visitor IDs, and track data retention and consent for each individual. And with Sprig no PII is required so you can maintain compliance.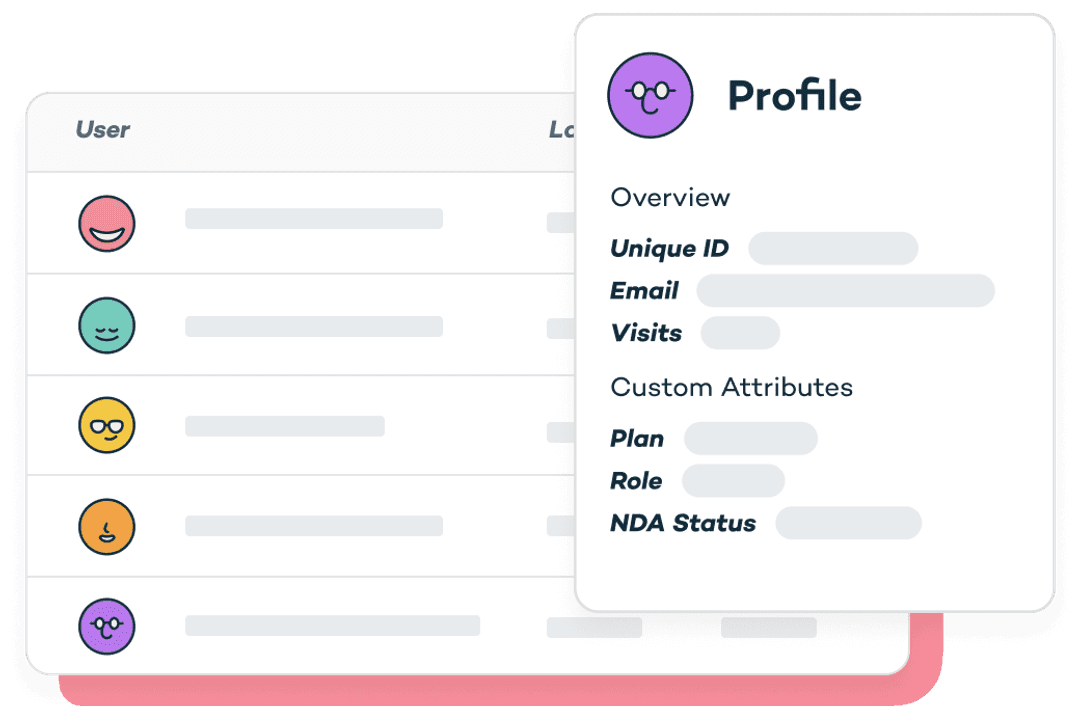 Share data and insights across all of your (other) favorite tools by integrating with Sprig
Connect events and attributes from other platforms to ensure you're asking the right customers the right questions. Then share your findings with apps like Slack and Zendesk to get a comprehensive view of your users' behaviors.